(Last updated Oct 7, 2019)
Getting Hearing Aids from the VA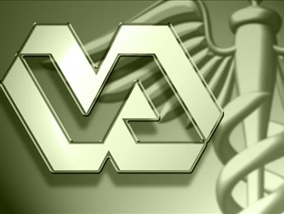 A few years ago congress enacted legislation that vastly expanded the hearing aid benefits veterans receive. Many people who suffer from service connected hearing loss may not realize that they can get hearing aids from the VA free of charge. The VA is one of the largest purchasers of hearing aids in the US, and their hearing aid coverage is quite good- though you have to qualify. Here is a link to the current benefits offered by the VA. In short, the VA will pay in full for hearing aids if you have a documented service connected hearing loss, or if you have a disability rating of 10% or more. To be eligible, you must be enrolled in and receiving healthcare from a VA Medical Center or VA Outpatient Clinic. If you are not sure of your eligibility, you can call your local Veteran's Benefits Counselor or the nearest VA and speak with the Veterans Service Center.
The process to get hearing aids from the VA is quite simple if you have a service connected hearing loss- you can contact a VA hearing aid clinic directly. They will set up a hearing test and consultation to go over which hearing aids and accessories will be best for you. You are typically fit with the hearing aids 2 weeks later, and then have 1 or 2 follow up appointments to get the hearing aids fine-tuned for you. Many veterans are not aware that this follow up service is included, and it's something you want to be sure to take advantage of as it has a huge impact on your long term success with hearing aids. If your hearing loss is not service connected you will have to be referred to the VA hearing aid clinic by your primary care doctor.
The benefits are very good, but as always, the number one factor in whether you do well with your hearing aids is going to be the hearing provider that you are working with. Because of this, reviews of the VA hearing aid clinics are very mixed since outcome is so dependent on individual staff at each location. However, the VA does not skimp on hearing aids, and they often include batteries and all supplies free of charge for life as well. You may also even receive free accessories such as bluetooth devices which let your hearing aids communicate wirelessly with smart phones, TV's, and music players.
If there is any complaint with the VA hearing aid benefits, it's that wait times can be a while. It's not uncommon to wait a month for your first appointment with the VA, and then have your follow up appointments be spaced 2 weeks apart. However, this is going to vary by location, so if you're not sure if that's something your willing to deal with, it's best to call ahead to your local hearing aid clinic and see what usual wait times are. This is a big deal, because it's no fun to have a hearing aid that's not working properly and can't be diagnosed for 2 weeks. In addition, if you have a certain hearing aid in mind, you'll need to find out ahead of time if the local VA hearing aid clinic carries that hearing aid, as many VA providers only work with one brand of hearing aids. If you would like to apply for service connected hearing loss and take advantage of these benefits, make an appointment with a Veteran's Benefits Counselor to file a claim for service-connection.
Did you get hearing aids from the VA? Leave your comments below- we'd love to hear about your experience.
If you'd like a free phone consultation with a licensed hearing provider, please feel free to call us at 800-731-6794.
You might also be interested in: