Hearing Aids That Work With Android Phones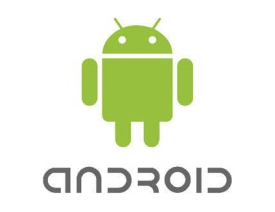 When you purchase hearing aids, it's smart to consider the myriad of accessories and features available and ensure that they are fully compatible with your smartphone. So why does Android get all the attention in this post? In early 2014, Made for iPhone hearing aids were released, giving iPhone users a ton of new features and functionality. However, much of that technology has not yet made it's way to Android phones, leaving many smartphone users wondering which hearing aids are most Android-friendly.
To figure out which hearing aid will work best with your Android device, you first need to decide how you want your hearing aids and phone to work together. If what you'd like is to simply answer a call as you've always done and hold the phone to your ear and hear clearly, then any properly programmed hearing aid will do the job- you just need to make sure your cell phone is hearing aid friendly.
If you're looking for your hearing aids and cell phone to have more advanced functionality, then there are basically two options out there:
Option 1: You can get hearing aids that can be remotely controlled by your smartphone with no intermediary device.
Option 2: You can get hearing aids that can be remotely controlled by your smartphone or streamer + stream music, calls, and more, with an intermediary device.
Option 1 Details
With this option, you can download a free app (built by the hearing aid manufacturer), that allows you to use your phone as a hearing aid remote control. These apps allow you to adjust the volume, hearing aid program, and bass and treble. What's nice about this option is you don't need to purchase any additional accessories to have a set up like this- you've got all you need. All you have to do is download the app and you instantly have a pretty handy remote control. There are a few pros and cons to going this route:
Pros: Cost savings and convenience. Since you're using a free app to control your hearing aids, you don't need to purchase a a remote control from your hearing provider, which could easily be $300+ and do the same exact thing as the free app. The other factor is the convenience of doing everything from your smartphone. If you're like most people, you're on your smartphone all the time and always have it with you, so you can simply open an app, click a few buttons discreetly, and have your changes applied. It's nice to not have to remember to carry an additional accessory with you everywhere you go.
Cons: The downside to going this route is that you will have limited functionality between your phone and hearing aids. If you're not interested in streaming music, phone calls, TV, and more directly through your hearing aids, then this isn't a concern. However, if you want every ounce of connectivity and functionality available, then option 2 is better for you, and you'll need to purchase an additional streaming/pairing accessory.
My Favorite Hearing Aid/App Combo for Option 1
Siemens Pure 7Nx + TouchControl App
There are a lot of great options, but I chose this one based on feedback I've received from both hearing providers and patients alike. The binax is a very well reviewed hearing aid. I have heard so many people tell me that they tried a number of different hearing aids, and the binax gave them the best performance in background noise. I like the TouchControl app for its simple user interface and how easy it is to set it up with the existing settings your provider programs in to your aids, and because it's the top rated hearing aid control app in Google Play. You can very easily change programs, change the volume of each program, change the bass and treble of each program, and quickly mute both aids if you need to. For being such a simple (and free) app, TouchControl really gives you a lot of control which will come in handy in different listening environments.
Option 2 Details
If you're more of a technofile and want your hearing aids to do it all, this is the option for you. With this option, you'll need to purchase at least one additional accessory with your hearing aids. This accessory will function as a remote control, bluetooth streamer, and maybe even remote microphone. You will pair this accessory with your Android device via Bluetooth, and this accessory will be what is commonly referred to in the hearing aid world as your "intermediary device." Of course, there are pros and cons to choosing this option as well:
Pros: Imagine this- you're driving down the road and your phone rings. You push a button on the small device in your shirt pocket or hanging around your neck via a lanyard, and suddenly the caller's voice is coming through both hearing aids in surround sound. When the call ends, your hearing aids resume working as normal, and all along you've simply pushed one button. When you get home, you walk in to your living room and the news from the TV is piped into both hearing aids with the push of a button. Later that night at a busy restaurant, you simply set your intermediary device on the table next to your guest, and their conversation will be streamed to your hearing aids, giving you a much better signal-to-noise ratio and helping make conversation easier. Finally, on your jog that night, you open up your phone's music player, and stream music through both aids while running. As you can see, when you bring an intermediary device into the equation, there is a whole lot of added functionality that can be really nice. Of course, this option is not without its downfalls.
Cons: Convenience, affordability, connectivity. First of all, if you decide to go this route, you're basically married to one more device. If you want to take advantage of any of the above features throughout the day, you're going to need to have that device with you. For many people, remembering to always bring this device with them can be annoying, and carrying it or wearing it can at times be cumbersome. As far as affordability, these devices can get pretty expensive and retail for as much as $800. The good news is, you should be able to try these devices on a risk-free basis during your hearing aid trial period, so you can see if it's a worthwhile investment or not. The last issue is of course, connectivity. Because all of the functionality mentioned above relies on a steady Bluetooth connection, you are constantly at the mercy of that connection. If you decide to go this route (with any manufacturer) you should be prepared to have to re-pair your devices at inopportune times and sometimes struggle with signal quality. For the most part, this isn't a big issue, but don't be surpised if this happens with your hearing aids (as it would with any Bluetooth device).
My Favorite Hearing Aid/Accessory Combo for Option 2
Phonak Audeo B90 + ComPilot
There are several good hearing aids in this category, but I like this combo based on person experience and customer reviews. The ComPilot device is compact, powerful, and simple to use. Even without the ComPilot, the Audeo V90 is an excellent standalone hearing aid with a natural sound quality. So the Audeo V90 is a great hearing aid, but when paired with the ComPilot, anything you want to stream or any functionality you've heard of between audio sources and hearing aids is possible. Phonak has made a great video outlining all the functionalities of the ComPilot. The ComPilot has a nice, quality design and build, and is only about as large as a credit credit. The ComPilot is compatible with all Android devices.
It goes without saying that there are a lot of other really good options out there, these are just the two that I recommend the most frequently, and the two combinations that I hear the best reviews on. If you have experience with any of the above aids and accessories using an Android phone, please feel free to leave your comments below.
If you'd like a free phone consultation with a licensed hearing provider, please feel free to call us at 800-731-6794.