(Last updated Oct 6, 2018)
Phonak Introduces Titanium Hearing Aids
Combining the benefits of the latest 3D printing technology and medical grade titanium, the Phonak Titanium is the most revolutionary custom molded hearing aid to hit the market in years.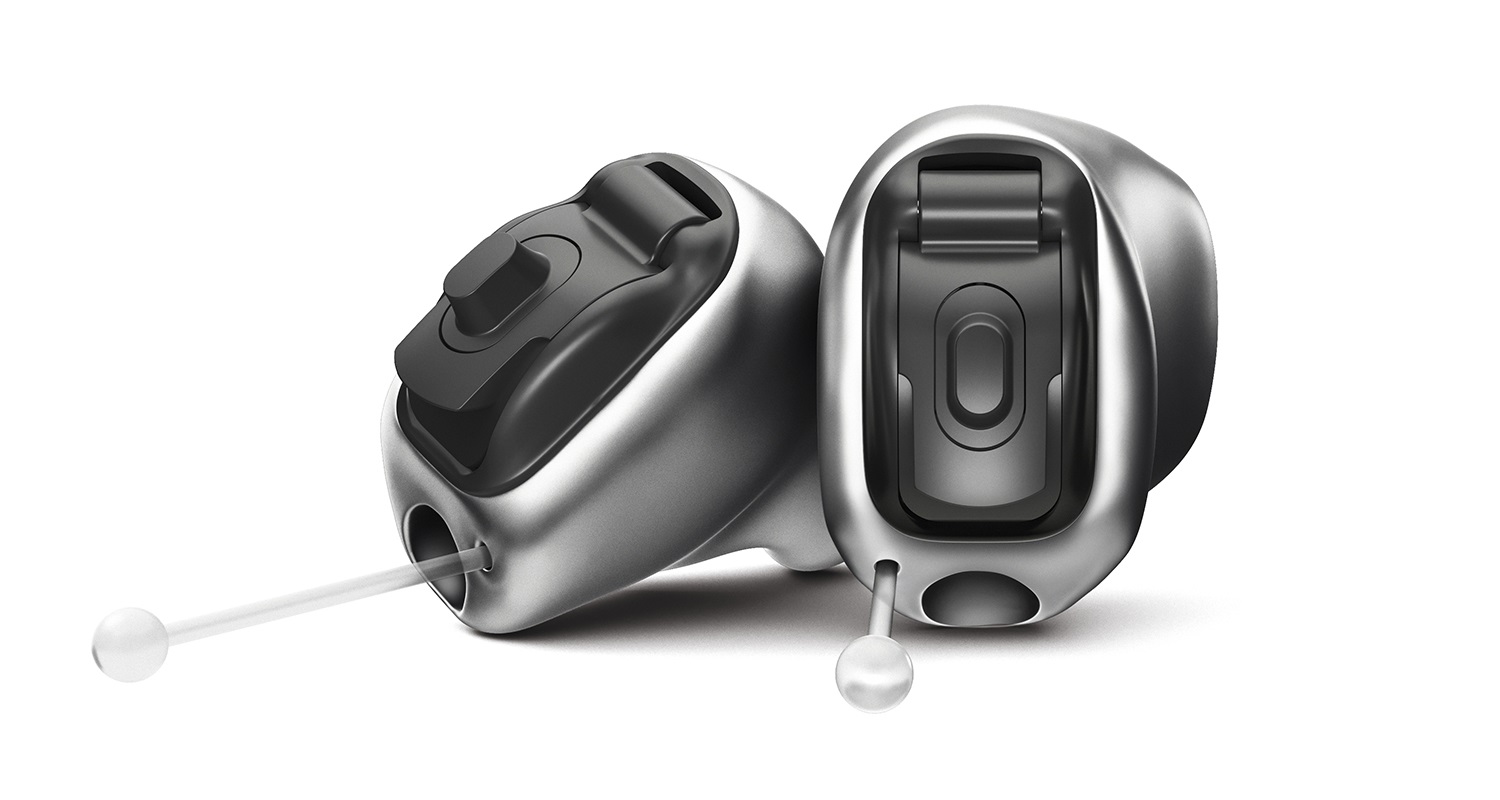 If you're one of the 48 million Americans who struggle with hearing loss, a revolutionary new hearing aid may be just the solution to your problem.
Phonak, one of the world's leading manufactures of hearing solutions, has broken new ground with a first of its kind hearing aid built with medical grade titanium. And it's nearly invisible.
Watch this 1:45 introductory video!
3 key highlights of these groundbreaking new titanium hearing aids

They are are almost invisible! Because the titanium shell is half as thin as traditional shells, the overall size is reduced significantly, allowing these hearing aids to fit completely in the ear canal, and in some cases, titanium hearing aids will fit invisibly in the ear canal.
They are the strongest custom hearing aids on the market! Thanks to its titanium shell, this hearing aid is 15 times stronger than traditional acrylic hearing aids!


Just wow! Demo @phonak — The #VirtoTitanium custom hearing aid (L) can take a hammer unlike the traditional acrylic IIC #PhonakPride pic.twitter.com/g7jxpGE6Ga

— Sabine Krauss (@binchen76) March 1, 2017

In addition to unmatched strength, these titanium hearing aids are the first custom hearing aids to earn an IP68 rating for resistance to both water and dust.

They have amazingly natural sound! Phonak hearing aids have long been known for their exceptionally natural sound quality. These new titanium hearing aids feature Phonak's newest operating system, AutoSense™. Thanks to AutoSense™, these hearing aids adapt to every sound environment automatically for excellent hearing performance everywhere. There is no need to manually adjust the hearing aids.

How much do titanium hearing aids cost?
Through our nationwide hearing care provider network, custom made Phonak Titanium hearing aids start at $1849 per hearing aid, with interest-free and low monthly payment plans available. At $1899, a titanium hearing aid is well below the national average price of $2300 per hearing aid (source).
How to get titanium hearing aids
Find a local Phonak hearing care provider by calling 800-731-6794.
Complete a hearing test, and get ear impressions in the hearing care provider's office so the devices fit perfectly and discreetly.
Manufacturing takes 10-15 days
Pick up your custom made titanium hearing aids, and begin your 45 day trial period, with an option to return them for a 100% refund if you're not satisfied.
Ready to get started? Call us at 800-731-6794 to talk to a Phonak Titanium specialist today!
With an A+ Better Business Bureau rating, we have helped thousands of people gain access to better hearing at the best price possible!

You might also be interested in: