(Last updated Mar 20, 2020)
Does Medicare Pay for Hearing Aids?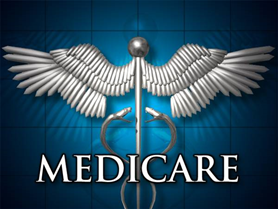 With the average cost of hearing aids at about $2,300 each, one of the first questions people over the age of 65 struggling with hearing loss might ask is "does Medicare pay for hearing aids?" Understanding your Medicare coverage can be tricky, but here is a good reference that gives a general overview of your different benefits. Although Medicare does pay for a lot, below is a list of things that aren't covered:
Not covered under Medicare:
Foot care
Cosmetic surgery
Hearing aids and fitting exams
Dental care
Eye care
Dentures
Acupuncture
Long-term or custodial care
So, while Medicare doesn't pay for hearing aids, they will pay for a hearing test performed by an Audiologist. Taken straight from asha.org, "Medicare covers audiologic diagnostic testing provided by an audiologist when a physician or non-physician practitioner (nurse practitioner, clinical nurse specialist, or physician's assistant) orders the evaluation for the purpose of informing the physician's diagnostic medical evaluation or determining appropriate medical or surgical treatment of a hearing deficit or related medical problem." So if your primary care doctor refers you to an Audiologist for a hearing test, Medicare will cover the cost of that test. However, if you don't want to deal with that, you may consider contacting an Audiologist or hearing aid dispenser directly, as many hearing providers will offer a free hearing test.
Medicaid (the insurance for low-income individuals provided by the federal government) does sometimes pay for hearing aids, but that coverage varies by state. Hearing providers and manufacturers alike realize that the cost of hearing aids is a burden for many people, so before you write them off all together, you might consider looking in to some of the cheapest hearing aids available. These won't be state of the art hearing aids, but they will get the job done in most cases, and can be purchased starting at $1,500 a pair. If this is not an option, you might consider reaching out to programs like the Hear Now program provided by Starkey Hearing Technologies, which provides hearing aids almost free of charge for low income individuals.
If you'd like a free phone consultation with a licensed hearing provider, please feel free to call us at 800-731-6794.
You might also be interested in: