(Last updated Oct 6, 2018)
What to Do With Old Hearing Aids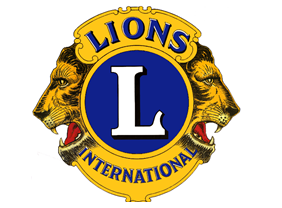 Please note: We do not buy old hearing aids. Please do not contact us about selling your hearing aids. Since hearing aids are so expensive, many people are unsure of what to do with hearing aids that are no longer being used. Perhaps you've purchased a new set of hearing aids and will no longer be using your old set, or maybe someone passed away and you'd like to put their hearing aids to good use. There are a number of things you can do with old hearing aids, so throwing them away should never be considered. If you can't find use for them, there are many people that can't afford hearing aids who could benefit greatly from them. In this post I'll detail the various options you have and hopefully help you decide what to do with old hearing aids.
If the hearing aids belong to you and you've purchased newer hearing aids, the first thing to consider is to keep those hearing aids and use them as a back-up set. By now you've probably realized that hearing aids can be a bit unreliable and quit with no notice, and going without a hearing aid for a few days while it's being repaired is no fun. It is a great idea to keep your old hearing aids somewhere safe so you can revert back to them when your newer hearing aids are in the shop.
Perhaps you want to try and re-coup some of the money you spent on those hearing aids and sell them. First, make sure it is legal to sell hearing aids in your state. If it is, you can try selling them on eBay or Craigslist, though it can be a bit challenging to sell them. If you have a custom hearing aid (made from an earmold of your ear), it's going to be next to useless for most people and they'd be better off just buying a $20 amplifier from the store. If however, you have a behind the ear hearing aid which can be re-programmed for someone else's hearing loss, you may be able to get some good money for it. You're probably not going to get anywhere near what you paid for the hearing aids, but if you can sell them for 10% of the original purchase price you are doing pretty well. You have to remember that anyone who buys used hearing aids has to pay a large fee to a local provider to adjust them, so your selling price will need to account for that. Be sure to add all the important information in the listing:
Year the aid was purchased
Make and model
Any warranty info
Battery size
And still, another option is simply donating the hearing aid to a number of different charitable organizations. If you decide to go this route, be sure to get a receipt from the charity so you can write the donation off on your taxes- this could be a substantial amount of money. Perhaps the most well-known organization to donate to is Starkey's Hear Now Program based in Eden Prairie, Minnesota. Working with local hearing providers, the Hear Now program provides hearing aids to US citizens who have no other means to purchase hearing aids.
Another option is to donate the hearing aids to the Lions Club, which runs a Hearing Aid Recycling Program. The Lions have recycling centers across the US, Canada, and Denmark, where folks can drop off old hearing aids. These hearing aids are then refurbished and given to people who otherwise would not be able to have hearing aids.
Lastly, if you are planning on purchasing a new set of hearing aids, you might ask the hearing provider you purchased them from if they'll give you a credit towards new hearing aids if you give them your old ones. Some offices will do this, and will then refurbish and sell your old units, or use them as loaner hearing aids for other clients.
If you'd like a free phone consultation with a licensed hearing provider, please feel free to call us at 800-731-6794.
You might also be interested in: