Oticon to Release Backwards Compatible iPhone Streamer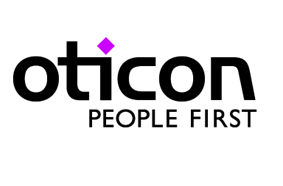 Note: We are no longer selling Oticon hearing aids. See our comparable hearing aids. So far, 2014 has been a great year for innovation in the world of hearing instruments. We've already seen two new great products enter the fray, the Starkey Halo is a great example. The Halo is on the whole positively reviewed, and offers a fresh set of features to the hearing aid marketplace. Of course many hearing aid manufacturers are going to be introducing similar products throughout 2014, and we've now learned that Oticon will be going a slightly different route with their new streamer"The launch of our MFi connectivity solution will immediately benefit the millions of hearing device users who now wear Oticon hearing instruments and those who will choose our hearing solutions in the future," says Soren Nielsen, president, Oticon A/S. "People are not restricted to a single choice of hearing solution. They can select from a variety of hearing instrument styles and technology levels at a range of price points, and know that that an MFi connectivity solution is available for them. All of our wireless hearing instruments are compatible with the new MFi connectivity solution, which includes instruments launched since 2007."
So this is some great news, it means that if you wear a wireless Oticon hearing aid which is from 2007 or newer, it will be compatible with this new technology. This is an impressive feat, and I'm interested in reading just how backwards compatible all of this is- reviews of which I'm sure will come trickling in. This is a feat that both Starkey and ReSound either couldn't do, or didn't want to do, but it is incredibly beneficial for current Oticon wearers. This is a great and selfless move by Oticon which hopefully becomes a trend in the hearing aid world, since technology is advancing quickly and there is nothing worse than plopping down $6,000 only to have it outdated a year later and not compatible with the newest innovations.
So far the Starkey Halo and ReSound LiNX are only available in RIC devices, but this new streamer will function with all styles of hearing aids. In addition, Oticon claims that this is "the only connectivity solution that enables hearing device users to hold phone conversations on their iPhone hands free." We'll see how well that works- I've been skeptical of the veracity of claims regarding integrated hearing aid/phone microphones in the past, but I'll be happy to be proved wrong.
As more information and reviews come out, I will update this post and hopefully get some user reviews added as well.
If you'd like a free phone consultation with a licensed hearing provider, please feel free to call us at 800-731-6794.