New Oticon Products on New Inium Sense Platform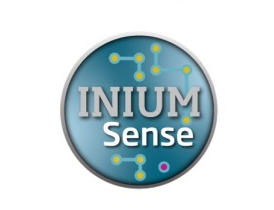 Oticon, the world's oldest hearing aid manufacturer, has just announced the release of a new platform and several new products. In early 2013, Oticon released their Inium platform, which has powered several very successful hearing aids for the past few years, namely, the Oticon Alta & Alta Pro, the Nera & Nera Pro, and the Ria & Ria Pro. However, the second generation of all of the above mentioned products are now available, along with an upgraded processing platform, Oticon Inium Sense.
To start out, here are the new products that are available: Oticon Alta 2, Nera 2, and Ria 2. Of course, the (Pro) versions of all of those hearing aids are available as well. In addition, there are 3 new models which support tinnitus treatment: Alta 2 Pro Ti, Nera 2 Pro Ti, and Ria 2 Pro Ti. So in total, Oticon has released 9 new hearing aids. All 3 product lines also include a new design of the very popular miniRITE style.
Highlights of the new Inium Sense Platform:
Note: Not all of these new features are available on all of the new products. Here is a full feature list of each model and style.
Inium Sense delivers 30% more processing power. This allows for an extensive range of new features and end user benefits. In short, it means these hearing aids can process sound from your environment quicker, and more intelligently, leaving you with a cleaner sound.
Soft Speech Booster provides up to 20% improvement of soft speech understanding. Even with properly fitted hearing aids, it can still be hard to hear individuals who are soft-spoken. Simply boosting the volume of the hearing aids isn't always a great option, but selectively boosting only the soft sounds will increase those sounds without distorting other sounds.
New Oticon Tinnitus SoundSupport with ocean sounds. If you suffer from tinnitus, there are 3 new hearing aids that can help you manage the condition: the Alta 2 Pro Ti, Nera 2 Pro Ti, and Ria 2 Pro Ti. If you download the free Oticon Tinnitus Sound App, you can stream calming sounds directly into any of the above mentioned aids via the Streamer Pro. This app provides a large number of sound options and adjustment controls, allowing you to really personalize your tinnitus treatment.
Next generation feedback management offers four times more fficient feedback supression. This will help prevent that annoying whistling sound that so many hearing aids make.
Improved water resistance. The original Inium line of products was rated IPx7 (which means it can withstand temporary immersion). The new Inium Sense line has earned an IPx8 rating, which means that aids can withstand up to 2 hours of water immersion. While you may not be fully immersing your hearing aids in water, this will help protect the hearing aids from humidity, sweat, rain, oils in the ear, etc.
Because these aids are brand new, we don't have any user reviews on them yet, but stay-tuned to this post as they are sure to start trickling in!

If you'd like a free phone consultation with a licensed hearing provider, please feel free to call us at 800-731-6794.