Patient Review of the Starkey Zon 7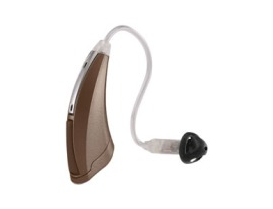 The following hearing aid review was submitted by Jim H. of New Hampshire, who is a hearing aid wearer and reader of our blog. It should be noted that the Zon line of hearing aids was released by Starkey in 2008, so they are out of production now. But the Zon line was one of Starkey's most successful releases ever and paved the way for many successful open-fit hearing aids for the company. At the time of this post, the modern equivalent of the Zon 7 would be the Muse IQ i1600.

What style hearing aid did you purchase?
Receiver-in-canal with custom ear mold.
How would you classify your hearing loss?
Moderate
Had you worn hearing aids before?
Yes. I wore in-the-ear aids by Siemens. I always struggled with voice recognition though, even with those aids.
What is the biggest improvement you've seen with your new hearing aids over your previous hearing aids?
Much better voice recognition. Much more comfort. Much easier to put in and out of ear.
What has surprised you the most about your new hearing aids?
So much better hearing in general over my previous aids.
What is one thing you don't like about your Starkey Zon's?
The black tip occasionally plugs up with earwax.
What has been your overall experience with these hearing aids?
I have had a great experience with these aids. I have no idea how long they will last but they are going great after five plus years. I wear them in all weather and have had absolutely no problems with them. I hear all levels and kinds of voices. Some friend's voices I previously could not hear now give me no problems. Overall this type of hearing aid has been much more satisfactory than my old in the ear type. I highly recommend the Zon Starkey products and will surely use them when time comes for replacement. The best thing about them is the clarity of speech and suppression of background noise.
If you have any questions or comments about these hearing aids or this review, please feel free to post below!
If you'd like a free phone consultation with a licensed hearing provider, please feel free to call us at 800-731-6794.