Phonak Baseo Q15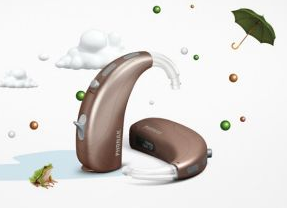 Phonak is one of the most respected hearing aid brands in the world, with products for children and adults, and ranging from state of the art technology to more basic offerings as well. Recently, in October of 2013, Phonak introduced the new Baseo Q15 hearing aid. This is a quality hearing aid built for cost-conscious consumers, and is currently one of the best among the more affordable hearing aids available. The average retail price of the Baseo Q15 is around $1,500 per aid. You can view the Baseo Q15 brochure on Phonak's website here.


The Baseo Q is available in three different BTE (behind-the-ear) models and in four different colors. The Baseo Q models are relatively large BTE hearing aids, so most of the time they will probably be fit like traditional BTE's, but they can be open-fit. That means these aids will most often be fit with a rubber tubing which connects to the aid behind the ear and runs into a custom fit ear-mold inside the ear. All three of these models look exactly the same, the only difference between each model is the level of power they are capable of. There is the "M" for mild/moderate losses; the "P" for mild to severe losses; and the "SP" for mild to profound losses. All of these hearing aids use the 13 battery which should last about 10 days.
At the core of the Baseo Q hearing aid is the same chip (Quest) which runs Phonak's most advanced hearing aids, so this hearing aid does have a solid foundation. However, when compared to Phonak's other products the Baseo Q is really lacking in features and functionality. It really has just the absolute bare minimum needed in a hearing aid. The Baseo Q is a 4 channel hearing aid, but at least 6 channels is ideal. It uses Phonak's "WhistleBlock" technology to reduce feedback- also an essential feature. It has fixed directional microphones- which means it won't be the best at reducing background noise but it will help a little. It has Phonak's "NoiseBlock" feature which reduces steady state background noise like fans or motors, and allows speech to come through at a louder level. The Baseo Q is a non-wireless hearing aid, which means it will not work with any of Phonak's wireless accessories like bluetooth streamers or remote controls. It is not clear how many programs the Baseo Q is capable of (I would guess 4), but there is a toggle button on the back which would indicate that multiple programs is an option.
Because this is such a new product, so far there are no user reviews posted online for it. If you've used this hearing aid and can report on it, please leave a comment below. If you'd like to try the Baseo Q or any other Phonak hearing aid, you can use this tool to find a Phonak hearing provider near you.
If you'd like a free phone consultation with a licensed hearing provider, please feel free to call us at 800-731-6794.