Phonak Introduces New Virto V Custom Hearing Aids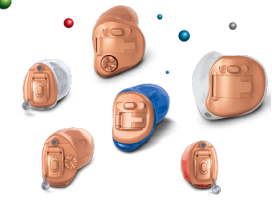 In October 2014, Phonak released the Audeo V line of hearing aids. These hearing aids are built on the new Venture platform, which promises twice the processing power of the previous Quest platform, and up to 30% less battery consumption. In addition, Venture hearing aids got a new operating system, AutoSense OS, which is the brain of the hearing aid. Until yesterday, users that wanted to take advantage of this new technology had to wear a small behind-the-ear device. However, Phonak has just announced that the Venture platform will now be available in custom models, the Virto V family.

How much does the Phonak Virto V cost?
Our prices for the Virto V are as follows (per hearing aid):
Our prices include a full manufacturer warranty, 1 year supply of batteries, and local service from a licensed hearing provider. To learn more about how our nationwide program works and how you can get an excellent deal on a Virto V, please see this page: How it Works.
The Virto V is available in all custom styles, from the completely invisible "nano", to larger full-shell in-the-ear devices. All styles are available in 4 technology levels: V30, V50, V70, V90, with the exception being the nano model, which is not available in the V30 technology. To find out which technology level will be right for you, Phonak has put out a helpful guide here (see page 2). See our low Phonak hearing aid prices.
Below is a short video testimonial that Phonak has released for the Virto V hearing aids.
To learn more about the Virto V and get an overview of the styles, colors, and features available, visit Phonak's website.
The Virto V is brand new so we don't have any user reviews yet, but I'm sure they will begin trickling in in the comments section below. Please feel free to share your experience with the Virto V's! We look forward to learning and hearing more about this exciting new offering from Phonak.
If you'd like a free phone consultation with a licensed hearing provider, please feel free to call us at 800-731-6794.