(Last updated Oct 6, 2018)
Phonak Roger Pen Review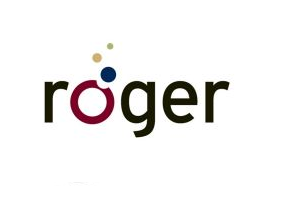 Since the number one problem people with hearing loss have is understanding speech in the presence of background noise, a number of manufacturers are introducing products which will help with that. Many hearing aids today are designed to reduce background noise and enhance speech, but sometimes that's just not enough. If you wear hearing aids and still can't understand what people are saying in background noise, the Roger Pen by Phonak may be just the device for you. This is an extra accessory you can purchase which works with your Phonak hearing aids, and according to Phonak is revolutionary: "this fully automated solution is proven to perform better than any wireless microphone in the industry. It can be used as a standalone microphone or alongside other Roger Pens or the Roger Clip-On Mic. It also features Bluetooth for cell phone calling, and can also be used to listen to TV and multimedia."
The Roger Pen usually retails for around $600 in the US, but the pen needs an additional accessory to work, either the Roger Receivers or the MyLink. Each of these accessories are an additional $600, but you only need one of them. The Roger Receivers are a smaller, more discrete and lightweight option. So to experience what the Roger Pen has to offer, you're going to be out $1,200 at least, so you may want to talk to your hearing provider about trying this technology out on a trial basis.
Let's breakdown exactly what the Roger Pen does, and how it does it. First of all, the Roger Pen does a few things, but it's number one use by most people and it's main intended use by the manufacturer is to help you hear better in background noise. The Pen (as shown to the left) essentially acts as a standalone microphone which you can utilize in a number of different ways to help you hear better. First, you can hold it in front of you like a microphone and sort of point it at the sound you want to hear. That sound will then be transmitted more clearly directly through your hearing aids, giving you a clearer speech to noise signal. Additionally, you could have your dinner guest at a noisy restaurant wear the Pen in their shirt pocket, so you can pick up their voice much stronger. This is kind of tricky to explain, but this video which clearly illustrates what I'm talking about. The Pen even has a "conference mode" which can be automatically activated- placing the Pen on the table in the middle of the group and turning it on is all that is required. The Roger Pen also functions as a bluetooth device, which means you can stream music and phone calls directly to your hearing aids.
So what are people actually saying about the Roger Pen? The reviews are mixed. One user at hearingaidforums.com says "To focus on the Pen itself, there is an omnidirectional mode, where you point the Pen which creates a very narrow beam and will deliver speech (of the person who is talking) effectively, even in very very noisy environments. I can confirm that this works. There is also a kind of general mode, where you place the Pen on the table and this broadcasts to you. I have tried this in a couple of situations but was underwhelmed the first time around."
In talking with clients who use the Roger Pen, it seems that the individuals who get the most benefit with it are those that wear in the ear devices. I would assume that this is because in the ear models don't reduce background noise as well as behind the ear models, so when in-the-ear users use the Roger Pen, they notice a marked improvement, whereas behind-the-ear users are already getting a big improvement from their hearing aids alone, so the Roger Pen only makes a marginal difference.To try out the Roger Pen, you need to have a Phonak hearing aid. You can find a Phonak hearing provider here.
If you'd like a free phone consultation with a licensed hearing provider, please feel free to call us at 800-731-6794.
You might also be interested in: