(Last updated Jul 11, 2019)
Sivantos Launches New Signia Hearing Aid Brand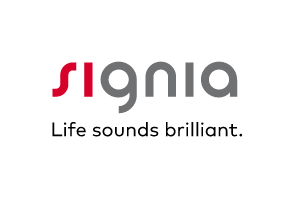 A little over a year ago it was reported that German-based hearing aid manufacturer Siemens was sold to the Sivantos Group. This sale left many in the hearing aid industry wondering what was to come of the Siemens brand, and what new direction the Sivantos Group might take. At the time of the sale, we were told that Sivantos would continue to develop, market and sell hearing aids under the brand Siemens. Today, we have a few more answers, as we've learned that the Sivantos Group will launch a new, separate hearing aid brand, Signia.
Today's press release provides a little more clarity:
For a sustainable and independent future, Sivantos is introducing Signia, the company's new premium hearing aid brand. In the mid-term, Signia hearing aids will be Sivantos Group co-branded with Siemens as the company prepares for complete brand autonomy over the next several years. Launched as early as spring 2016, the new hearing aids will have both brand names, Signia on one side of the hearing aid and Siemens on the other."
With the Signia brand, Sivantos plans to accelerate efforts to grow the market by addressing a younger and broader audience with tailored communication in contemporary channels. But marketing designed to attract younger patients isn't the only plan for Signia. Fresh off a record year for the Sivantos Group (supported at least in part by Siemens' very well-reviewed binax platform), Sivantos is doubling down on their commitment to innovation by increasing spending on research and development in the current year by another 20 percent.
If you're currently wearing Siemens hearing aids, nothing has changed and your hearing provider will still be able to fully support your hearing aids. However, don't be surprised if when you upgrade your hearing aids in a few years, they are no longer the Siemens brand, but are instead Signia hearing aids.
View the new Signia brand video below

If you'd like a free phone consultation with a licensed hearing provider, please feel free to call us at 800-731-6794.
You might also be interested in: