Starkey Halo i70 Review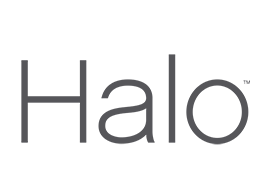 In March of 2014, Starkey released their much anticipated Made for iPhone hearing aid, the Starkey Halo. The Halo was released in 3 technology levels from mid-range to advanced: the 70, 90, and 110. This hearing aid has been one of the most talked about hearing aids in a long time, and for a number of reasons. To get a general overview of the Halo hearing aids and see a ton of user reviews, check out this post. The following user review was submitted by Javier S., who is a reader of our blog and first-time hearing aid wearer.

Javier's Review of the Starkey Halo i70
I am a 57 yr old quality manager for a medical device company with about 50% hearing loss. My hearing loss, like most, was due to nerve damage caused by exposure to loud manufacturing equipment. My hearing loss has significantly affected my life- I could not hear small children or music very well, and since I am a singer this was very detrimental to me, as my voice constantly sounded flat.
After a hearing test, I initially decided on trying the Starkey 3 Series completely in canal aids and was not impressed. Sure, I could hear well, but the constant rubbing sound that I heard due to the hearing aid shells bumping up against the ear canal was enough to distract me while eating or singing. Shortly after that failure, I was fitted with the Halo i70 and what a difference! With the Halos, I can hear perfectly. My singing got so good as to win a global talent contest sponsored by the company I work for. Being able to hear perfectly and control them with my iPhone is the real deal! The set is going to set me back $5000, but how can I put a price on perfect earing? I'm really happy with knowing what the world sounds like!
The Halos are the perfect size to hang over the ear. They are small enough to stay hidden and light enough not to feel them. I wear glasses so a small device is needed. They are light, so they don't get dislodged when I'm putting glasses on our taking them of. What is really impressive is the comfort of the tubes in the ear canal. I cannot notice them at all! The proximity of the tube to the ear drum makes every sound crystal clear. Streaming music is awesome! Having the ability to hear music while I'm in airports is priceless. Especially when I don't have to carry additional head phones. Overall I am very happy with these hearing aids and would highly recommend them.
Notes from ZipHearing: With regards to Javier's complaints about the custom model that he initially tried, if you have your heart set on custom in-the-ear aids, the problems he experienced can often be remedied. The 3 Series is a great family of products by Starkey, but if you aren't interested in the Halos, I would recommend looking in to the new Starkey Z Series, which is Starkey's latest line of digital hearing aids, released on January 5th 2015. In-the-ear hearing aids like the kind Javier tried were very popular for a long time, but nowadays it is often advisable to wear an open-fit hearing aid if your hearing loss allows for it. Many people think open-fit hearing aids are more comfortable, sound more natural, and they often times come equipped with more advanced features.
Thanks for the review Javier! If you have experience with the Halos, please feel free to leave your comments below!
If you'd like a free phone consultation with a licensed hearing provider, please feel free to call us at 800-731-6794.