Starkey Xino i110 Review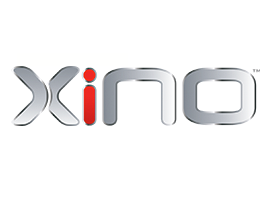 With open-fit behind the ear hearing aids on the rise, as well as a general trend to make hearing aids less conspicuous, the Starkey Xino i110 hearing aid is a great fit for many people. I love this hearing aid for a lot of reasons which I'll get to in a moment, but first, let's take a look at the Xino style and see where it sort of "fits in" with all the other products. In August of 2011 Starkey released the "X Series" hearing aid line, and the Xino was just one of the new products released in that line. The Xino was a big deal for Starkey, as it was the smallest RIC the company had ever released. Today the Xino style of hearing aid is available in several different technology levels, from entry level to advanced, and they all utilize Starkey's latest and most advanced platform- BluWave® 3.0.

The Xino is available in 5 different models, from entry level to most advanced: Xino 20, Xino 30, Xino i70, Xino i90, Xino i110. The "i" in front of some of those models represents that hearing aid's wireless capability. The wireless hearing aids are compatible with the Surflink Mobile remote control and are a bit more flexible in terms of setting up the user controls. For example, with wireless hearing aids you can set up one hearing aid's toggle button to change the volume for both aids at once, and the other hearing aid's toggle button can change the program or other settings. So the Xino 20 & 30 do not have this functionality, but because of this, they are also able to utilize a smaller (size 10) battery. The Xino 20 and 30 also do not have a toggle button, but instead use Starkey's award-winning sweep technology, which is a touch sensitive surface on that back of the hearing aid that can be used to make adjustments. This is cool to have, but for some people I think the toggle button, available on the slightly larger (but better) Xino i70, i90, & i110 is a bit easier to use.
The Xino i110 RIC is Starkey's smallest and best RIC hearing aid. Here is a brochure of the product. The Xino i110 uses a 312 battery and has a toggle button on the back for easy control of volume and programs- and in my opinion this makes it easier to control than the aids using sweep technology. This hearing aid is built to work well in background noise, reduce whistling, and be very discreet. This aid has a lot of features, here is a breakdown. In my opinion though, there are 3 features which really make it an outstanding aid. First is binaural spatial mapping, which allows the hearing aids to intuitively work together to make synchronized adjustments to volume and other settings (automatically) to help you hear better in all environments, but especially in background noise. The benefits of this feature cannot be denied, as shown in this whitepaper. Second, is the Voice iQ² feature, which reduces background noise by up to 20db, while simultaneously enhancing speech. Lastly, one of Starkey's newest features is =Spectral IQ=, which really helps people who have a steeply sloping high frequency loss, as it replicates those sounds as lower frequencies thus increasing speech intelligibility.
The Xino i110 RIC is one of my favorite hearing aids to fit because people do so well with it. As a premium level hearing aid though, it's not cheap- usually over $3,000 per aid (retail). I've seen them advertised on some providers websites for as much as $3,500 each. The aid is very discreet, comfortable, and flexible. It can be fit on mild to severe losses, as it is compatible with Starkey's absolute power custom ear molds, which can provide up to 70db of gain.
If you'd like a free phone consultation with a licensed hearing provider, please feel free to call us at 800-731-6794.