(Last updated Oct 6, 2018)
New Unitron North Platform and New Moxi Fit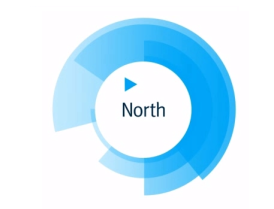 Ahead of next week's AudiologyNOW! conference in San Antonio, TX, Unitron has announced the release of its new processing platform, North™, as well as the addition of a new product line, Moxi Fit™. There are 3 RIC style hearing aids built on the new North platform: Moxi Fit, Moxi Kiss, and Moxi Dura. Moxi Fit is a brand new style, and Moxi Kiss and Moxi Dura are the next generation versions of their Moxi2 Kiss and Moxi2 Dura predecessors. Each of these hearing aids have slightly different designs to suit your needs, and all are available in 5 technology levels: 500, 600, 700, 800, & Pro. All of these new hearing aids will be available on 4/6/15.
How much do the new Unitron North hearing aids cost?
Our prices for the Unitron North (per hearing aid):
Unitron N Moxi Fit/Kiss/Dura Pro: $2249.00
Unitron N Moxi Fit/Kiss/Dura 800: $1849.00
Unitron N Moxi Fit/Kiss/Dura 700: $1449.00
Unitron N Moxi Fit/Kiss/Dura 600: $1299.00
Unitron N Moxi Fit/Kiss/Dura 500: $1099.00
Our prices include a full manufacturer warranty, 1 year supply of batteries, and local service from a licensed hearing provider. To learn more about how our nationwide program works and how you can get an excellent deal on a Unitron North hearing aid, please see this page: How it Works.
The New North Platform is all about addressing the number one complaint of patients: understanding conversations (especially in noise). There are three new features in these hearing aids that are designed to do just that.
SoundNav: SoundNav's primary job is to sort of "catch" incoming sound signals, and then classify them into a few different categories. In fact, with the new SoundNav, there are 7 different classification categories (as opposed to the Era platform's 4). Think of SoundNav as a feature that constantly monitors your acoustic environment, and then figures out whether you are listening to music, in a calm environment, in a crowd, etc.
Sound Conductor: As the name implies, Sound Conductor really conducts the hearing aids and tells them what to do. After SoundNav figures out what environment you are in and classifies the sound, Sound Conductor dynamically balances the appropriate features to deal with each unique listening scenario identified by SoundNav.
SpeechZone2: Now let's assume that you get in to a very noisy environment that is hard to hear in. SoundNav and Sound Conductor have both done their jobs and you can now hear speech more clearly, but you're still struggling. That's when SpeechZone2 kicks in. This feature automatically engages in extremely difficult background noise to help you hear talkers clearly from any direction. Note: SpeechZone2 is only available in the Pro technology level.
The nice thing about SoundNav, is it is an automatic program, so all of the above happens automatically. You're probably familiar with the concept of hearing aid programs. Many hearing aid programs today are manual. That means that when you get in a challenging listening environment, you have to manually change the program of your aids by pushing a button on them. Automatic programs (as you may have guessed) eliminate the need to manually change programs, and can change programs on their own depending on the environment. Automatic programs are not new to Unitron. The previous Era platform also had an automatic program, but it only had 4 different modes, or "ways of classifying sound." With the new SoundNav program, there are 7 different modes that the hearing aid can switch to.
New Unitron Hearing Aid: Moxi Fit
This new style is very similiar to the existing Moxi Kiss style, with a few small differences. First, it has an onboard push button. If you don't want to use a remote control with your hearing aids, or would simply like to be able to control the aids even if you don't have your remote with you, this is a great added feature. It gives you more flexibility as a wearer, which is always nice. In addition, the Moxi Fit comes with a telecoil, which can help you hear telephone conversations more clearly and lets you take advantage of looped facilities. Aside from those two changes, the aid looks identical to the Moxi Kiss style. If I had to choose between the Moxi Kiss and Moxi Fit, I would choose the Fit every time. You never know when you might want an onboard push botton or a telecoil, and if you don't use them it's not going to negatively affect your hearing aids in any way.
Other notable additions: Unitron has just announced the new uStream accessory, as well as a new smartphone app. uStream is a Bluetooth accessory accessory that connects your hearing aids to mobile phones, TV's, and MP3 players. It has essentially the same features as the larger uDirect device, it's just a smaller more discreet option. The downside of course, is going to be a shorter battery life. Another notable new addition is the soon to be released uControl app which will be available in the App Store and in Google Play. This new app will allow you to change the program and volume of your hearing aids, via your smartphone. To learn more about all of Unitron accessories that are compatible with the new North products, see Unitron's website.
As these hearing aids have not been released to consumers yet, we do not have any user reviews. However, stay tuned as they are bound to start trickling in!
If you'd like a free phone consultation with a licensed hearing provider, please feel free to call us at 800-731-6794.
You might also be interested in: