(Last updated Jul 11, 2019)
Where to Buy Hearing Aid Batteries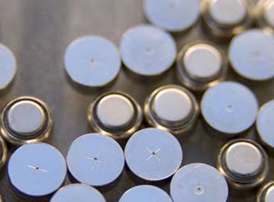 There's no doubt about it, hearing aid batteries don't last long at all. If you're like most folks, you're using between 50 – 240 batteries each year (between 2 aids). See this post for a bit more on the lifespan of hearing aid batteries. There are several places you can buy hearing aid batteries.The first place you might want to check (just for the sake of convenience) is with your hearing provider's office.
A lot of people simply purchase hearing aid batteries during their routinely scheduled visits with their provider. Many providers have a "battery club" of sorts, in which they offer discount pricing on batteries to their clients. Aside from your hearing provider, a lot of drug stores also carry hearing aid batteries, but normally these are a bit higher priced than you can find from your hearing provider. If you decide to go this route, you might check with your local Costco or Sam's Club, as they normally have the lowest prices on batteries by far. Lastly, if you're not in to either of those options, there are many places you can buy hearing aid batteries online. Amazon, eBay, and other e-commerce sites have fantastic deals on batteries allowing you to buy them for only a little bit more than their wholesale price.
If you'd like a free phone consultation with a licensed hearing provider, please feel free to call us at 800-731-6794.
You might also be interested in: