(Last updated Oct 6, 2018)
Who Owns Who in the Hearing Aid World?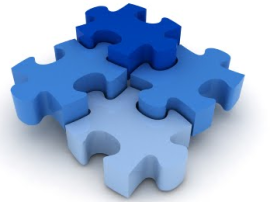 As a consumer, navigating the maze of options in the hearing aid market can be very tricky. There are several different hearing aid manufacturers, retailers, and private label brands, so figuring out who makes what and who sells what can sometimes be difficult. In an attempt to make things a bit more clear for consumers (and due to the fact that I get asked this question at least once a week), I want to dedicate this post to answering the following question: "Who owns who in the hearing aid world?"
There so many different hearing aid manufacturers and retailers that I have to limit this post and only focus on the biggest players in the market. So below, I'll attempt to untangle who makes what, who sells what, and who owns who.
First of all, there are essentially 6 big players in the hearing aid world. All of these players (with the exception of Widex) own a few other hearing aid companies, or share technology with them. This means that any of these companies that have shared ownership will benefit from each other's resources and technology. In addition, many of these players are also involved in the retail distribution of hearing aids. As a result, if you visit one of the below listed retail chains and see which hearing aid manufacturer owns the chain, you can bet that you will be recommended a hearing aid that that manufacturer builds.
William Demant Holding Group
Brands: Oticon, Bernafon, Sonic Innovations
Retail Chains: Avada, AccuQuest, Hearing life
Sonova
Brands: Phonak, Unitron
Retail Chains: Connect Hearing (previously Newport Audiology Centers)
GN ReSound
Brands: ReSound, Interton
Retail Chain: Beltone
Starkey Hearing Technologies
Brands: Starkey, Audibel, NuEar, Micro-Tech
Retail Chains: All American Hearing, Audibel Hearing Centers
Siemens Hearing Instruments
Brands: Siemens, Rexton
Retail Chain: Miracle Ear (sort of). Siemens does not own Miracle Ear, but they are the manufacturer of Miracle Ear hearing aids.
Hopefully that clears up some confusion for you. Some of the above manufacturers do own other brands, but those are not brands which have a huge market share in the US so they are not included here. If I'm leaving something out that you had a question on, please leave a comment below and I'll make any edits as necessary.
If you'd like a free phone consultation with a licensed hearing provider, please feel free to call us at 800-731-6794.
You might also be interested in: