Oticon OPN S 1 Rechargeable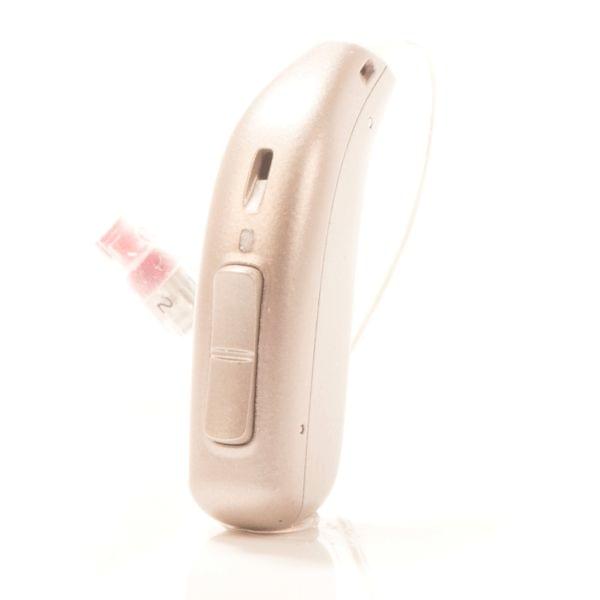 Chat for price
Start chatting now
Local fitting service included
Brand new factory direct
Flat-rate pricing, no hidden fees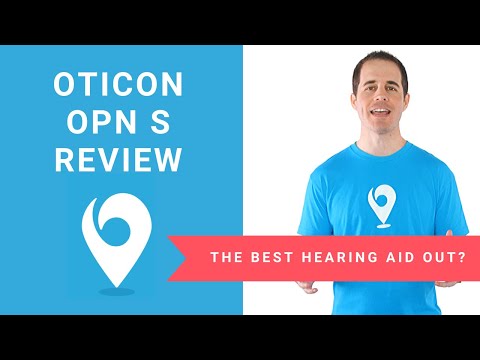 Hearing Aid Description & Features
Oticon's OPN S1R is about as good as they come.

It tied for first place in our "Best Hearing Aids of 2020" survey, and has our lowest return rate among all the hearing aids we sell.

The model shown above uses a rechargeable lithium-ion battery, but can also be ordered with a disposable size 312 battery.

Regardless of battery/power source you choose- this hearing aid features Oticon's most advanced technology.

What that means for you, is the most aggressive background noise reduction possible, helping you hear as clearly as possible in noise.

In addition, OPN S 1 gives you access to all the programs Oticon provides, and furthermore, switches into those programs automatically, as your sound scene changes.

And of course, this hearing aid features Oticon's proprietary BrainHearing™ technology, which was developed to help you hear sound in a way that your brain can actually understand, and is the chief reason Oticon currently enjoys the reputation they do in the hearing aid industry.

The majority of our customers order and wear this hearing aid with the rubber dome as shown in the image above. But for more severe losses, this can be ordered with a custom earmold (additional costs apply), which enables this aid to work for more severe hearing losses.

This aid sits so discreetly and comfortably behind the ear that if you're like most wearers, you won't even know it's there.

It's a 64 channel hearing aid, with up to 4 customizable programs, and is available in the 7 color choices shown below.

If you have questions about the OPN S 1 Rechargeable that you don`t find answered on this page, or are looking for specs on this device, you might want to check out the downloadable documents (below), visit Oticon`s website, or feel free to give us a call at 800-731-6794.
Colors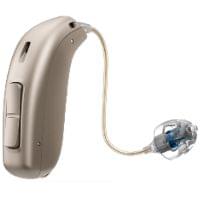 Chroma Beige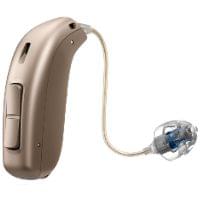 Terra Cotta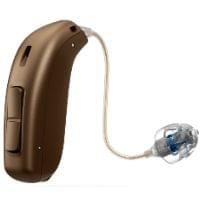 Chestnut Brown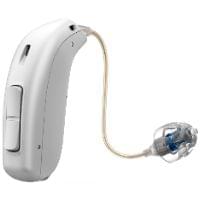 Silver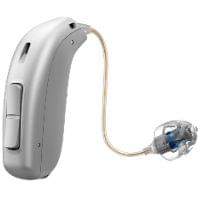 Silver Grey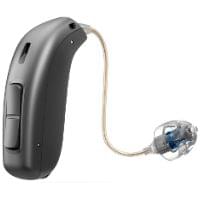 Steel Grey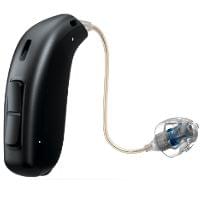 Diamond Black
Frequently Asked Questions
Accessories & Smartphone Apps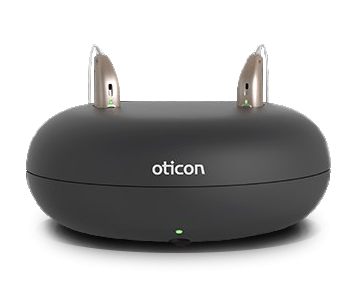 Charger (included)
This is Oticon's only charger and is the one that comes with all rechargeable hearing aids. Fully charges your hearing aids in 3 hrs, providing 24 hours of power. A quick charge of 30 minutes will provide 5 hours of power. There's also a compartment inside that has room for desiccant, which helps dry out the hearing aids overnight.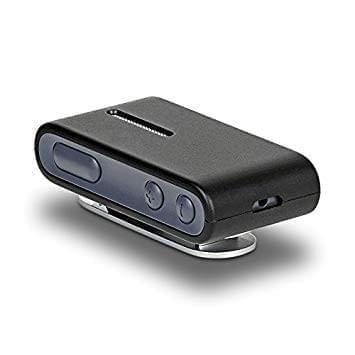 ConnectClip: $225
ConnectClip has two features. First, it's most commonly used as a Bluetooth streamer that allows you to stream audio from your phone to your hearing aids. If you have an iPhone, you don't need this, because iPhones stream directly to Oticon hearing aids. If you have an Android or any other phone and you want to stream from your phone, you need this. Even if you have an iPhone, it still may make sense to get this, because it does allow for hands free phone calls. Wear it around your neck and the microphone picks up your voice for the person on the other end of the call to hear, so you don't have to hold you the phone to your mouth when speaking. The second feature of ConnectClip is its ability to work as a remote microphone. If you have a hard time hearing in noise this accessory is a lifesaver. Attach the ConnectClip to a companion's shirt and their voice will stream directly to your hearing aids. Their voice will come through much stronger than all the competing noise in the environment.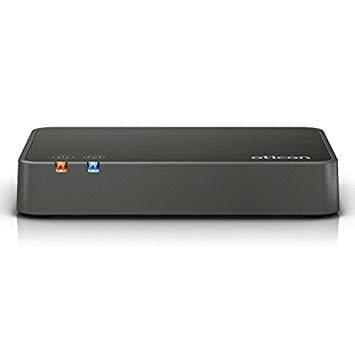 TV Adapter 3.0: $229
Plug it into the back of your TV or soundbar and the audio will be streaned directly to your hearing aids. Others can keep the TV at their preferred volume level, while you set your own volume via the app or on the hearing aids themselves.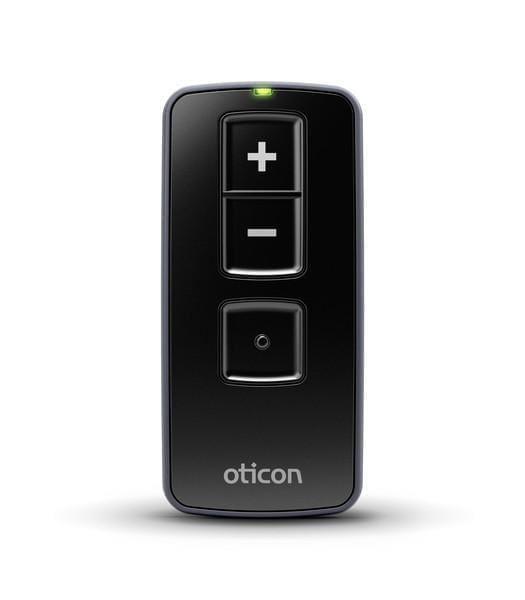 Remote Control 3.0: $179
You probably don't need this. Most people use the app to control their hearing aids, and if not the app, then the push button on the hearing aid itself. But if neither of those suit you, this remote is a simple way to control the volume and program.
Included With Your Purchase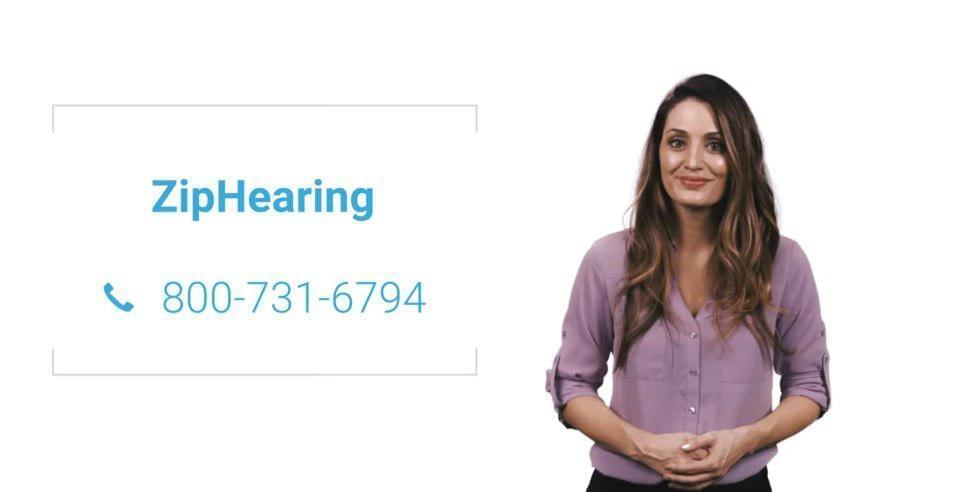 In-Person & Local Hearing Aid Fitting & Programming Service
Based on the results of your hearing test, your local ZipHearing provider will professionally fit and fine-tune your hearing aids to your unique needs.
45 Day 100% Risk-Free Evaluation Period
Once your hearing aids have been fitted, you'll have 45 days to evaluate them. All appointments with your local provider during your 45 day evaluation period are included at no additional cost. If you decide to return your hearing aids within the evaluation period, you'll be issued a 100% refund.
Follow-up Care
All follow up service appointments during your first year of ownership are included at no additional cost. After that time, your local ZipHearing provider may bill you privately for services at a rate not-to-exceed $50 per appointment.
3 Year Full Manufacturer Warranty
This hearing aid will come with a manufacturer's 3 year repair warranty and 3 year loss and damage warranty. If a hearing aid is lost or damaged beyond repair during the warranty period, your ZipHearing provider can file what is called a "Loss & Damage Claim" for you, and a new device will be issued, subject to a deductible payable to your hearing provider of $350/aid. As one of the few authorized Oticon retailers on the web, you can rest assured that no matter what happens to your hearing aids during this time period- you're covered with a full factory warranty.
Charger
A small docking/recharging station is included. Rechargeable li-ion batteries are supplied with the units (built in).
Wax Filters, Domes, and Cleaning Supplies
Simple cleaning & maintenance supplies will be provided by the manufacturer and given to you at your hearing aid fitting appointment, along with rubber or silicone domes, and wax filters, which your hearing provider will show you how to use, ensuring your hearing aids remain free of wax, oil, and other debris.
Thank you!
Your review will be made public within 24 hrs.
Thanks! Our hours are 7am-4PM PST M-F. We'll call you when we're in!