Phonak Virto M90 Titanium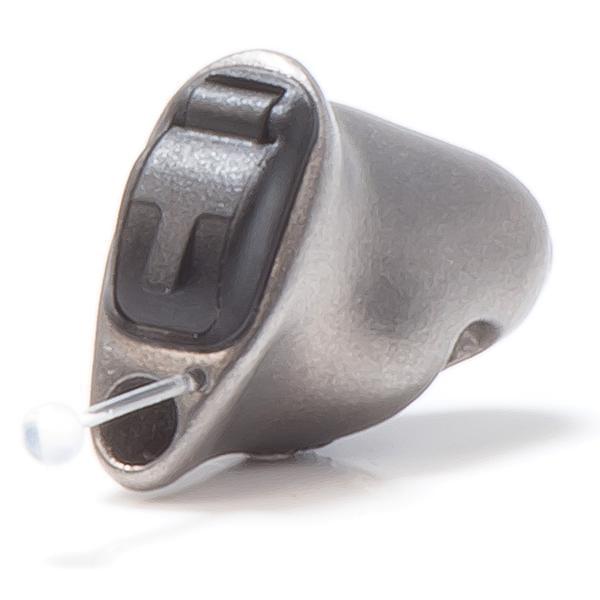 Local fitting service included
Brand new factory direct
Flat-rate pricing, no hidden fees
Hearing Aid Description & Features
The Phonak Virto Titanium doesn't just have titanium in it's name, it is actually made of the precious metal.

This hearing aid's ultra-thin titanium shell is 50% thinner than the acrylic and other materials used to build other custom hearing aids. This makes it possible for the Titanium model to fit in tighter spaces, such as small and winding ear canals.

Having such a thin shell also leaves more room for an air vent, meaning Titanium hearing aids may allow for better air circulation in your ear canal, which helps your own voice sound natural and can improve sound quality.

In terms of what is on the inside of the hearing aid, Virto M Titanium has the same AutoSense 3.0 OS electronics that most other Phonak hearing aids have. In terms of performance, it is equivalent to the Virto M (non-titanium) counterpart, just smaller, and without Bluetooth connectivity.

As far as controlling the Virto M Titanium, it may be ordered with a push-button, allowing wearers to control the hearing aid's volume. If it is determined there is no room for a push-button on the device (because it's so small), there is an optional small metal keychain-like wand that can be used, called the "MiniControl" (shown below).

The shell of Titanium hearing aids will always be the silver color like shown above, but users can choose from three different face plate colors as shown below- pink, cocoa, or black.

If you've tried invisible hearing aids before and they couldn't be made small enough, we recommend giving the Virto M Titanium a shot. But please keep in mind that the manufacturing process for Titanium hearing aids is quite slow, so please allow for around 15-20 business days from the time of your order, to taking delivery.

If you have questions about the Virto M90 Titanium that you don`t find answered on this page, or are looking for specs on this device, you might want to check out the downloadable documents (below), visit Phonak`s website, or feel free to give us a call at 800-731-6794.
Colors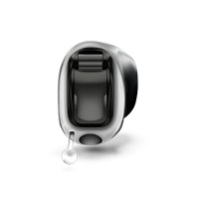 Black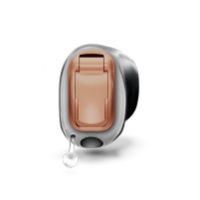 Cocoa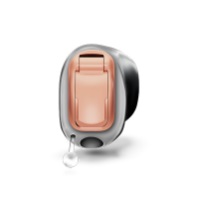 Pink
Frequently Asked Questions
Accessories & Smartphone Apps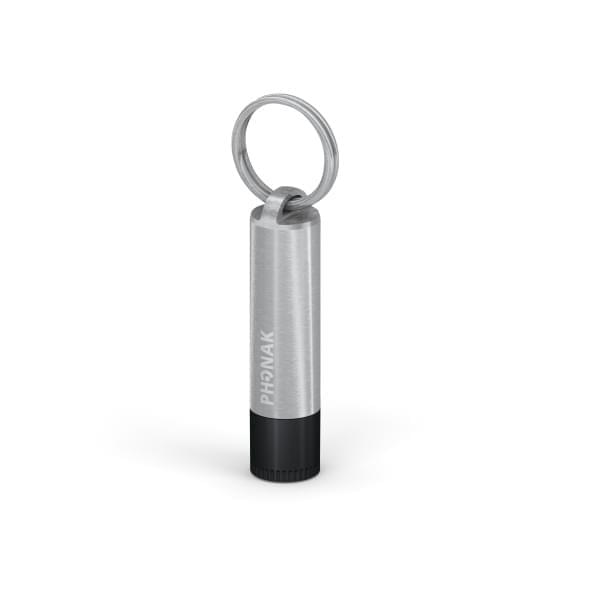 Mini Control: $20
The MiniControl contains a magnet that functions like a remote control to change the settings of your Virto M-Titanium or Virto M-10 NW O
Included With Your Purchase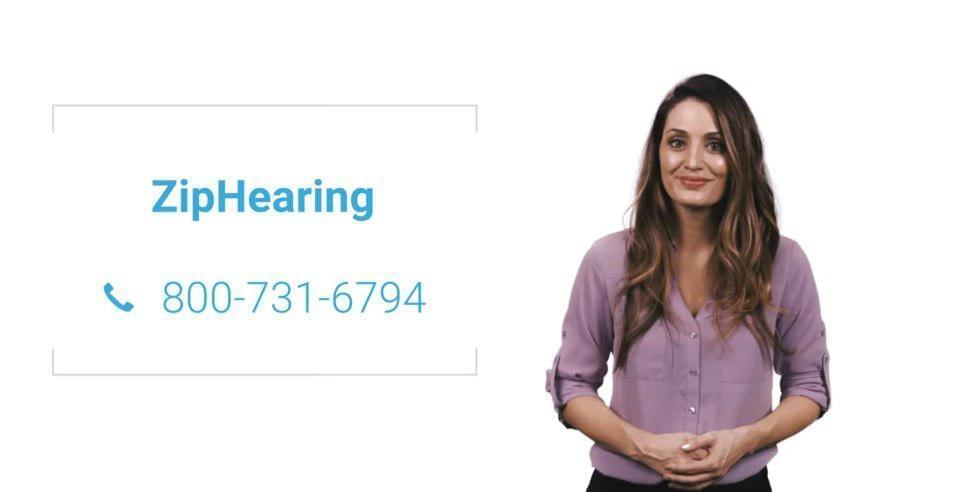 In-Person & Local Hearing Aid Fitting & Programming Service
Based on the results of your hearing test, your local ZipHearing provider will professionally fit and fine-tune your hearing aids to your unique needs.
45 Day 100% Risk-Free Evaluation Period
Once your hearing aids have been fitted, you'll have 45 days to evaluate them. All appointments with your local provider during your 45 day evaluation period are included at no additional cost. If you decide to return your hearing aids within the evaluation period, you'll be issued a 100% refund.
Follow-up Care
All follow up service appointments during your first year of ownership are included at no additional cost. After that time, your local ZipHearing provider may bill you privately for services at a rate not-to-exceed $50 per appointment.
3 Year Full Manufacturer Warranty
This hearing aid will come with a manufacturer's 3 year repair warranty and 3 year loss and damage warranty. If a hearing aid is lost or damaged beyond repair during the warranty period, your ZipHearing provider can file what is called a "Loss & Damage Claim" for you, and a new device will be issued, subject to a deductible payable to your hearing provider of $350/aid. As one of the few authorized Phonak retailers on the web, you can rest assured that no matter what happens to your hearing aids during this time period- you're covered with a full factory warranty.
1 Year Supply of Batteries
At the time your order is placed with ZipHearing, you're sent a 1 year supply of hearing aid batteries delivered directly to your door. These batteries will usually arrive to your home before your scheduled date to pick up the hearing aids from your ZipHearing provider's office, but if they aren't, your provider will get you started with a few batteries at your delivery appointment. We provide premium Rayovac batteries which have a shelf life of 4 years.
Wax Filters, and Cleaning Supplies
Simple cleaning & maintenance supplies will be provided by the manufacturer and given to you at your hearing aid fitting appointment, along with wax filters that your hearing provider will show you how to use, ensuring your hearing aids remain free of wax, oil, and other debris.
Reviews
VERIFIED BUYER | winston salem, NC
Love the devices I purchased. The titanium shell and the technology of these devices are far superior than what I have been using in the past. I purchased Phonak in the canal devices not only for the durability but being an active person these devices will withstand the moisture that comes with everyday use. Highly recommend.
6 people found this review helpful
I have the Phonak virto M70 titanium ( earlier model) I have had multiple types over the 25 years that I have needed aids. The M70"s that I have now work very well, my issue is that every few months the sound emission area falls apart, and the mechanism retracts back into the body of the hearing aid. The hearing aid has to be sent into the manufacturer for repair. I am exceedingly careful when replacing my wax filter, so I believe this is an issue with the aid not "user error" As I said earlier , I really like the aids with this one exception.
4 people found this review helpful
Pay with PayPal
Note: Hearing aids are not shipped direct to customers. All hearing aids will be shipped directly to the local ZipHearing provider, after having received the order from their office.
Thank you!
Your review will be made public within 24 hrs.
Thanks! Our hours are 7am-4PM PST M-F. We'll call you when we're in!