Phonak Virto Marvel 30 Black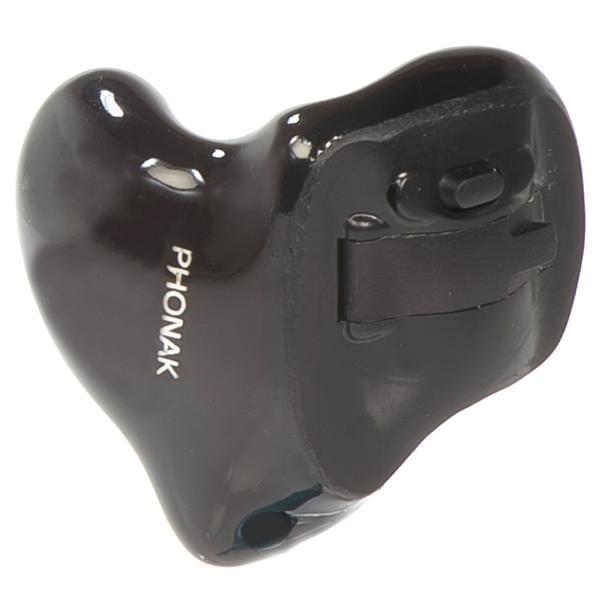 Local fitting service included
Brand new factory direct
Flat-rate pricing, no hidden fees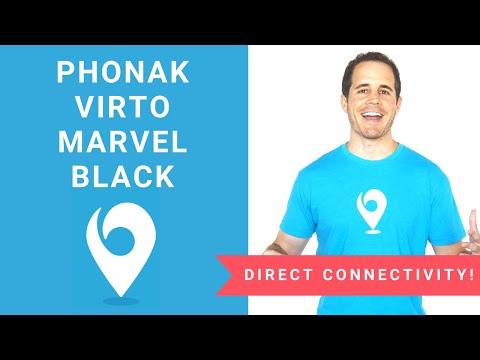 Phonak Virto Marvel 30 Black Hearing Aid Description & Features
Released by Phonak on February 29, 2020 the Phonak Virto Marvel 30 Black falls under Phonak`s essential technology level within the Virto Marvel family.

As essential technology, this hearing aid is the lowest technology that Phonak has to offer, making it a dependable choice for individuals with quiet lifestyles, who primarily wish to hear better around the home, in one-on-one conversations, watching TV, and in mostly quiet and small group settings.

The Phonak Virto Marvel 30 Black hearing aid has 8 channels and 4 customizable programs, and that gives it the flexibility to digitally process sound in a way that sounds natural, and can also be adapted to the particular listening environment of the wearer.

The Virto Marvel 30 Black is powered by a size 10 battery which will need to be changed every 3-5 days, or a size 312 battery which will need to changed weekly. With a maximum potential gain of 70 SPL, the Virto Marvel 30 Black is suitable for individuals with mild to severe hearing loss.

Available in a range of custom in-the-ear sizes, the Virto Marvel 30 Black can be built to discreetly hide in the ear canal, or to be large enough for individuals with dexterity issues to easily handle it. This hearing aid is available in 3 color choices as shown below.

If you have questions about the Virto Marvel 30 Black that you don`t find answered on this page, or are looking for specs on this device, you might want to check out the downloadable documents (below), visit Phonak`s website, or feel free to give us a call at 800-731-6794.
Phonak Virto Marvel 30 Black Colors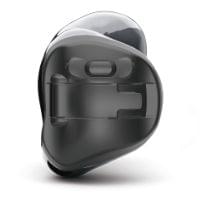 Black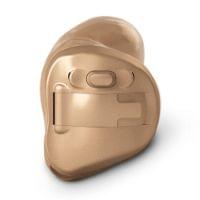 Cocoa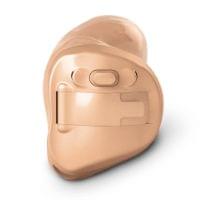 Pink
Phonak Virto Marvel 30 Black Videos
Phonak Virto Marvel 30 Black Accessories & Smartphone Apps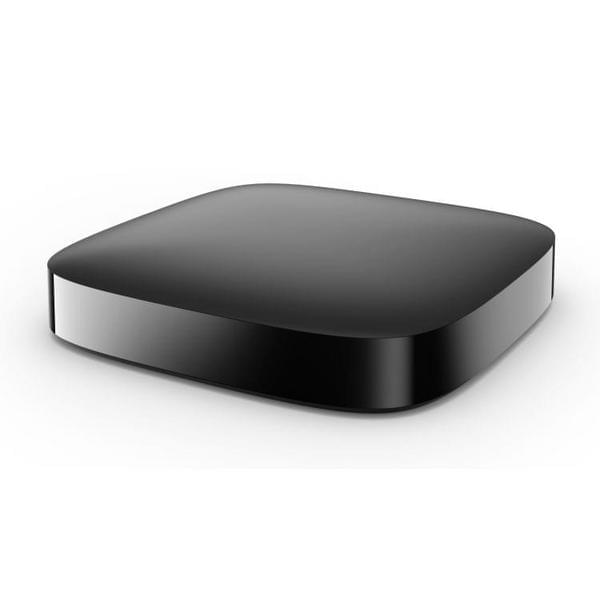 TV Connector: $249
The easy to use streaming device for TV and music. The TV Connector is a plug and play interface to TV's and other audio sources, supporting the direct connectivity of Phonak Audéo B-Direct hearing aids. It simplifies setup, usage and offers superior stereo sound quality using AirStream™ technology. With the TV Connector, you can simultaneously stream audio signals up to 15 meters away, to an unlimited amount of connected hearing aids.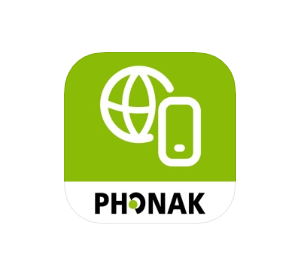 myPhonak App
The myPhonak app empowers you to: Adjust the volume, change program or ambient balance while streaming or tinnitus noiser intensity of your hearing aids -- Personalize and customize your hearing programs by making adjustments to the sounds of your hearing aids -- Save your adjustments in the app so you can use them at any time -- Access to status information like battery state of charge and wearing time -- Get your hearing aids adjusted by your hearing care professional in real-time and remotely -- See and talk with your hearing care professional during your remote fitting session -- Experience your new adjustments and give immediate feedback during the remote session -- Send feedback and communicate via messages with your hearing care professional about your listening experience.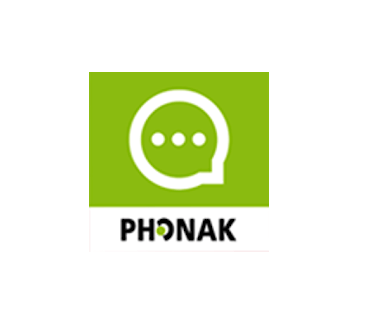 myCall-to-Text phone App
The Phonak MyCall-to-Text app provides real-time transcription of phone calls on your smartphone so you read what callers say as you listen to the call.

Phonak wireless hearing aids make it easy to stream phone calls directly to a pair of hearing aids, without touching your smartphone. Now you can also read along as listen to the conversation, just like you would read subtitles on TV or at the movies.

MyCall-to-Text app can transcribe calls in more than 80 languages, for any type of phone. The other person does not need the app. The service is free for app-to-app calls, or you can choose a monthly plan to suit your needs for other incoming and outgoing calls.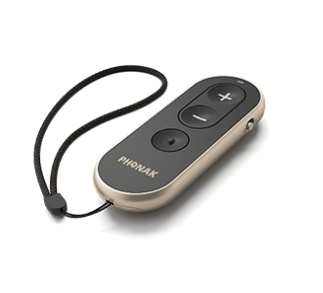 RemoteControl: $249
This simple remote control features three large buttons for simple handling and maximum convenience. This remote will allow you to change the volume and program of your Phonak hearing aids.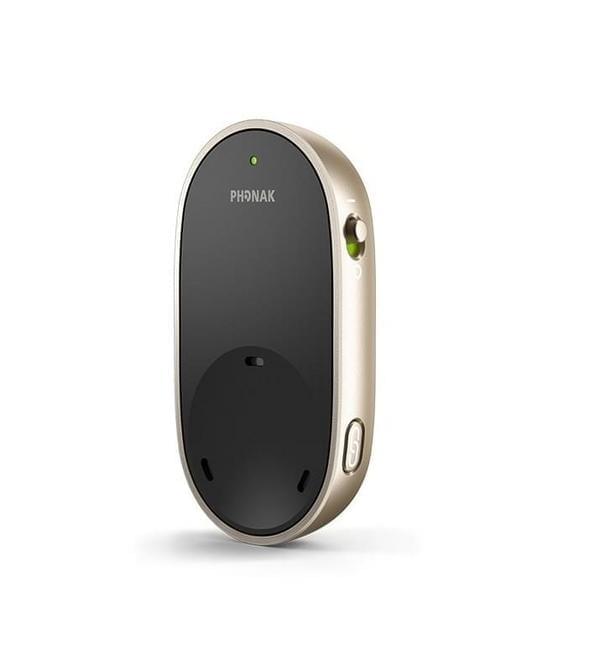 PartnerMIC: $449
Phonak PartnerMic is a discreet and easy-to-use microphone optimal for one-to-one conversations in noisy environments. Attach it anywhere onto your partner's shirt, blouse or jacket without having to worry about the positioning. Speech is streamed to your Phonak hearing aids without an additional device.
Phonak Virto Marvel 30 Black Downloads
Included With Your Purchase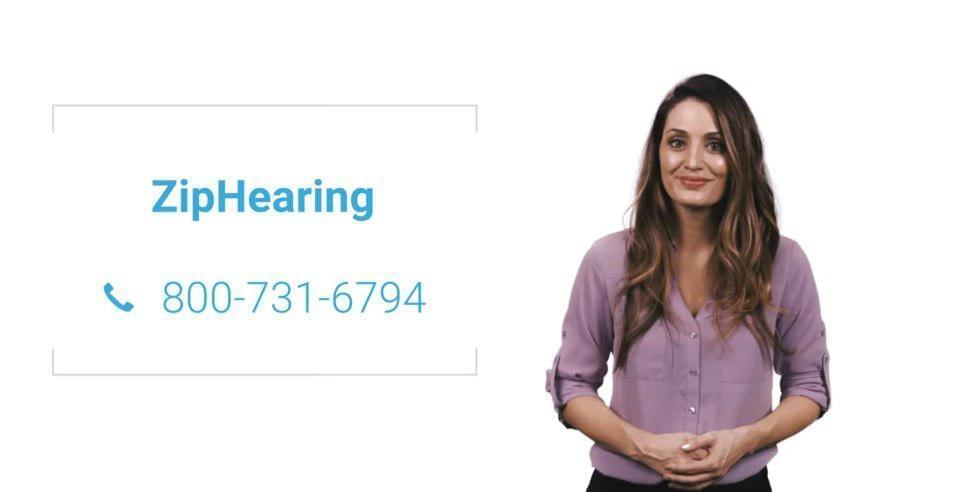 In-Person & Local Hearing Aid Fitting & Programming Service
Based on the results of your hearing test, your local ZipHearing provider will professionally fit and fine-tune your hearing aids to your unique needs.
45 Day 100% Risk-Free Evaluation Period
Once your hearing aids have been fitted, you'll have 45 days to evaluate them. All appointments with your local provider during your 45 day evaluation period are included at no additional cost. If you decide to return your hearing aids within the evaluation period, you'll be issued a 100% refund.
Follow-up Care
All follow up service appointments during your first year of ownership are included at no additional cost. After that time, your local ZipHearing provider may bill you privately for services at a rate not-to-exceed $50 per appointment.
3 Year Full Manufacturer Warranty
This hearing aid will come with a manufacturer's 3 year repair warranty and 3 year loss and damage warranty. If a hearing aid is lost or damaged beyond repair during the warranty period, your ZipHearing provider can file what is called a "Loss & Damage Claim" for you, and a new device will be issued, subject to a deductible payable to your hearing provider of $350/aid. As one of the few authorized Phonak retailers on the web, you can rest assured that no matter what happens to your hearing aids during this time period- you're covered with a full factory warranty.
1 Year Supply of Batteries
At the time your order is placed with ZipHearing, you're sent a 1 year supply of hearing aid batteries delivered directly to your door. These batteries will usually arrive to your home before your scheduled date to pick up the hearing aids from your ZipHearing provider's office, but if they aren't, your provider will get you started with a few batteries at your delivery appointment. We provide premium Rayovac batteries which have a shelf life of 4 years.
Wax Filters, and Cleaning Supplies
Simple cleaning & maintenance supplies will be provided by the manufacturer and given to you at your hearing aid fitting appointment, along with wax filters that your hearing provider will show you how to use, ensuring your hearing aids remain free of wax, oil, and other debris.
Phonak Virto Marvel 30 Black Reviews
Pay with PayPal
Note: Hearing aids are not shipped direct to customers. All hearing aids will be shipped directly to the local ZipHearing provider, after having received the order from their office.
Thank you!
Your review will be made public within 24 hrs.
Thanks! We'll be in touch soon!