ReSound LiNX Quattro 9 Rechargeable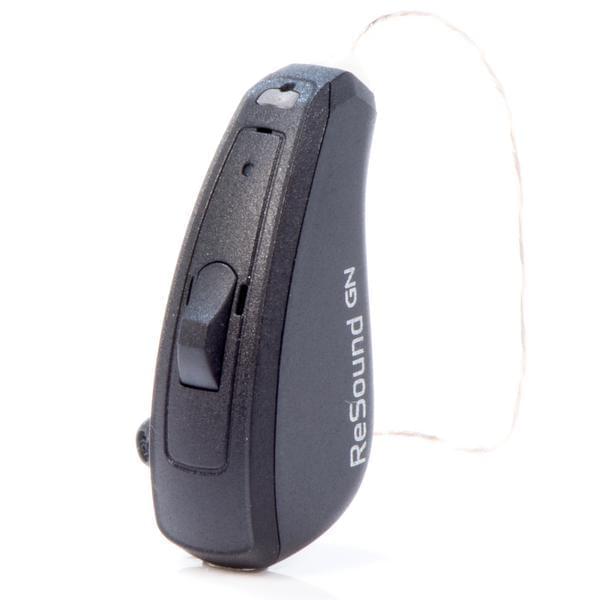 Chat for price
Start chatting now
Local fitting service included
Brand new factory direct
Flat-rate pricing, no hidden fees
ReSound LiNX Quattro 9 Rechargeable Hearing Aid Description & Features
The LiNX Quattro represents ReSound's fourth generation of LiNX hearing aids and sixth generation of 2.4-GHz wireless hearing aids. Built on a new sound processing platform, ReSound LiNX Quattro hearing aids offer confidence in the finer details. These premium hearing aids combine finely detailed sound processing with unrivaled wireless streaming quality, support and personalization, and an advanced rechargeable solution – all in one product.

Released by ReSound on August 12, 2018 the ReSound LiNX Quattro 9 Rechargeable falls under ReSound`s ultimate technology level within the LiNX Quattro Rechargeable family.

As ultimate technology, this hearing aid is the best technology that ReSound has to offer, making it an excellent choice for individuals with active lifestyles, who need hearing aids that can deliver the most exceptional sound quality in any listening environment.

The ReSound LiNX Quattro 9 Rechargeable hearing aid has 17 channels and 4 customizable programs, and that gives it the flexibility to digitally process sound in a way that sounds natural, and can also be adapted to the particular listening environment of the wearer.

The LiNX Quattro 9 Rechargeable is powered by a built in lithium-ion battery, which, when powered overnight, reliably delivers 24 hrs of power to the hearing aid. With a maximum potential gain of 75 SPL, the LiNX Quattro 9 Rechargeable is suitable for individuals with mild to severe hearing loss.

With its discreet RIC (receiver in canal) style, the LiNX Quattro 9 Rechargeable sits comfortably behind the ear and is hardly noticeable to the wearer or others. This hearing aid is available in 14 color choices as shown below.

If you have questions about the LiNX Quattro 9 Rechargeable that you don`t find answered on this page, or are looking for specs on this device, you might want to check out the downloadable documents (below), visit ReSound`s website, or feel free to give us a call at 800-731-6794.
ReSound LiNX Quattro 9 Rechargeable Colors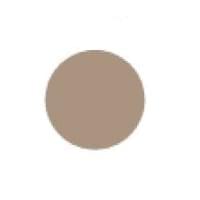 Beige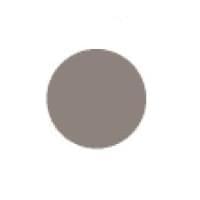 Light Blonde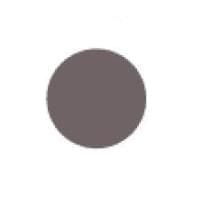 Gloss Medium Blonde
Medium Blonde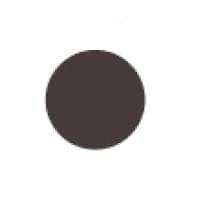 Dark Brown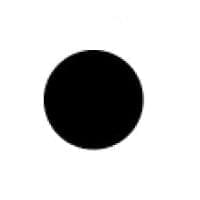 Black
Gloss Black
Gloss Anthracite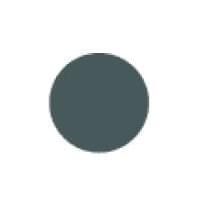 Anthracite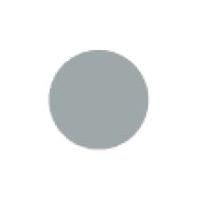 Sterling Grey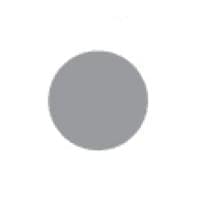 Silver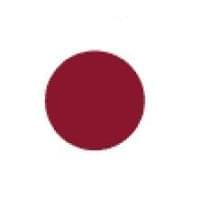 Monza Red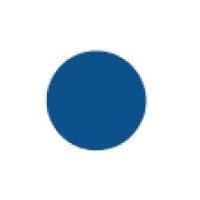 Ocean Blue
Frequently Asked Questions about the ReSound LiNX Quattro 9 Rechargeable
ReSound LiNX Quattro 9 Rechargeable Videos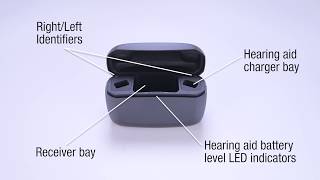 Charging your ReSound LiNX Quattro™ rechargeable hearing aids
In this tutorial, you'll get to know the portable charging case and learn how to charge your ReSound LiNX Quattro hearing aids.
ReSound LiNX Quattro 9 Rechargeable Accessories & Smartphone Apps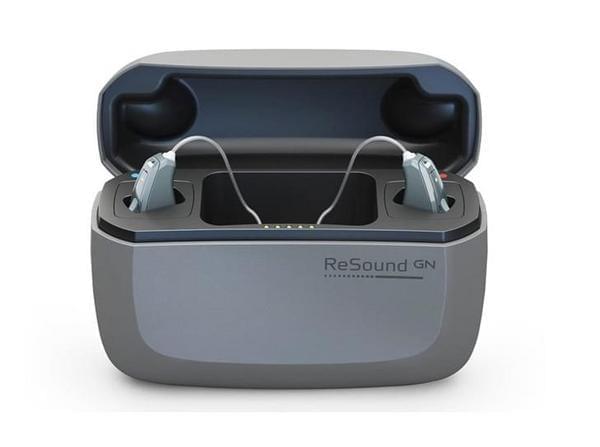 Li-ion Charger (included)
With its small, discreet size and long-lasting battery, the ReSound LiNX Quattro charging case gives you get power that lasts more than a full day, without having to fiddle with any batteries. The portable case's built in battery holds enough reserve for three full charges of power—perfect for a weekend away!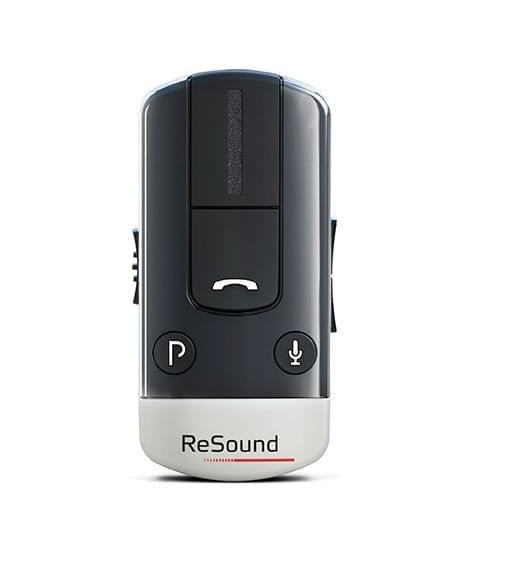 Phone Clip +: $259
The ReSound Phone Clip+ lets you stream phone calls and audio straight to your hearing aids from any Bluetooth-enabled mobile phone or smartphone. So you – and the person you're talking to – can enjoy comfortable conversations, even if one of you is located in a noisy environment. ReSound Phone Clip+ also allows your Smart Hearing aids to connect to two separate Bluetooth devices at the same time. This makes it easy to stay connected. For example, you might want to connect your Bluetooth-enabled private and work phones simultaneously. You can even use the Phone Clip+ to change the volume and program of your hearing aids. Once you've paired you phone with the Phone Clip+ simply clip it on and you are ready to take calls. With one push of a button you'll hear the caller's voice, crystal clear, in your hearing aids, even if you're in a busy street. When the ReSound Phone Clip+ is used in conjunction with the ReSound TV Streamer 2, your phone's ringtone will override the audio streamed from the TV and allow you to decide whether to answer or reject a phone call. Phone Clip+ lets your hearing aids work like wireless stereo headphones, so you can listen to music or podcasts, as well as taking phone calls. You can choose whether to mute the background noise or let other sounds in too.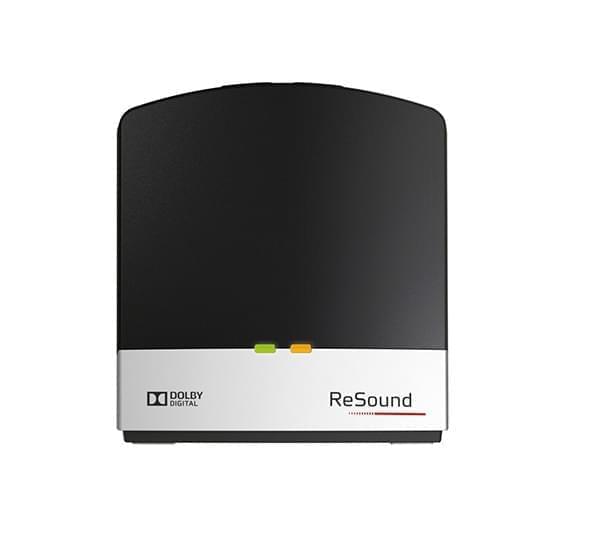 TV Streamer 2: $379
Transform your hearing aids into wireless headphones. With the ReSound TV Streamer 2, you can enjoy watching TV with your family and friends again. ReSound TV Streamer 2 allows you to stream crystal-clear stereo sound from the television directly to your hearing aids from up to 22 feet away in clear line of sight. If you leave the room and go out of range, TV Streamer 2 automatically reconnects to your hearing aids when you return within five minutes.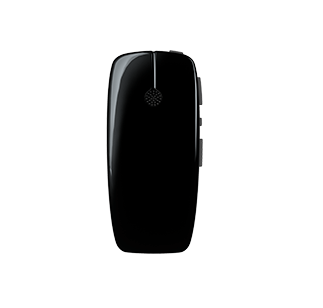 Multi Mic: $359
Extend your hearing. With the ReSound Multi Mic, you can enjoy conversation and focus on the sounds you want to hear, even in noisy places. Mutli Mic can do everything the ReSound Micro Mic can do, and more. It's great for use on shopping trips, in busy restaurants or for talking in the car. With a range of more than 80 ft., you can listen from afar as if you were right next to the sound source. Multi Mic streams audio from the microphone directly to your 2.4 GHz wireless hearing aids. Multi Mic also doubles as a tabletop microphone. When place flat, Multi Mic automatically switches to tabletop mode, so you can hear everyone around the table. This is especially helpful when you are seated at one end of the table and want to participate in conversation with people at the other end, as well as those seated next to you. Multi Mic even has a mini-jack, so you can stream from virtually any audio player with a headphone output. Multi Mic is also compatible with loop and FM systems*
*FM receiver required.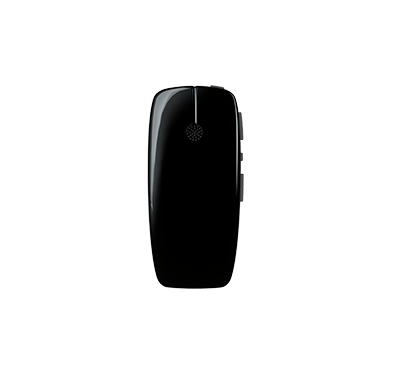 Micro Mic: $269
Hear what's being said – even on the other side of the room. Don't let your hearing loss limit your enjoyment at restaurants, college classes, community get-togethers, family functions or business events. No matter if the speaker is on the other end of the table or the other side of the room, with a range of over 80 feet, the ReSound Micro Mic can help you hear sounds you want to hear.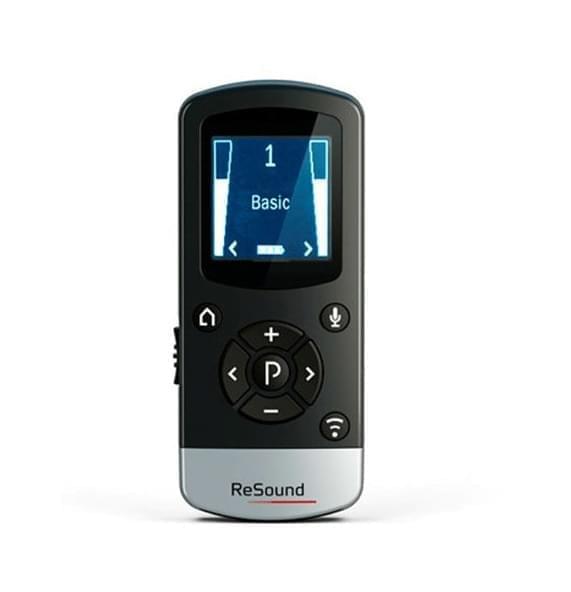 Remote Control 2: $239
ReSound's Remote Control 2 gives you simple control and an overview of the volume and program settings of your hearing aids. You can adjust the volume and mute your hearing aids, or change between different programs. It's easy to see all your settings at once on the backlit display. RemoteControl 2 provides a convenient way to switch to a ReSound wireless accessories for streaming audio to your hearing aids, or balance the volume between your hearing aids and streaming accessories.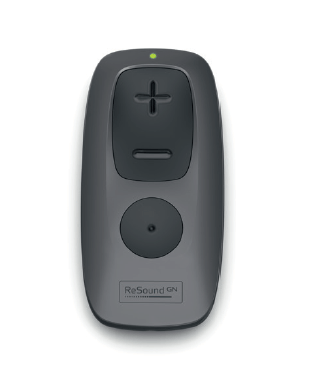 Remote Control 3: $239
Adjust the volume and program of your ReSound hearing aids easily and discreetly. The simple keypad style design features large buttons, which are concave, tactile, and ergonomic. The buttons have raised symbols in the center, so they are easy to locate and glide a finger over. The standard CR2032 Lithium coin cell battery is widely available and easy to replace.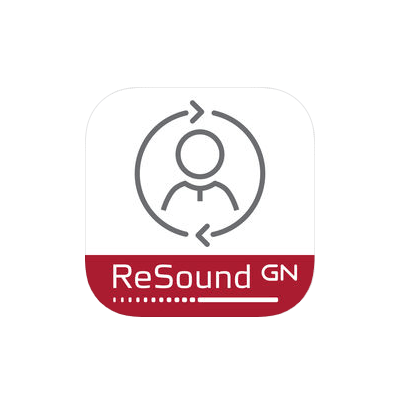 Smart 3D App
The ReSound Smart 3D app offers user friendly control and customization of your hearing aids directly from your mobile device. Using the app is easy, because it helps you discover what you can do and shows you how. Use the Smart 3D app to customize and save your listening program, for personalized hearing in any environment. You can also request program adjustments and receive software updates remotely, without making a trip to the clinic. The Smart 3D app can even help you find your hearing aids if you lose them! Here are a few more of the things you can do with the ReSound Smart 3D app Stream audio from virtually any source, without lag time. Great for directions, updates and notifications from your phone, and for listening to music. Access quick hearing aid adjustments for your smartphone's start screen. One-tap access makes it quick and easy. Use the Sound Enhancer to adjust treble/mid/bass, noise reduction, speech focus or wind noise reduction. Track the battery status of your rechargeable hearing aids and receive notifications when they are ready for use or need recharging.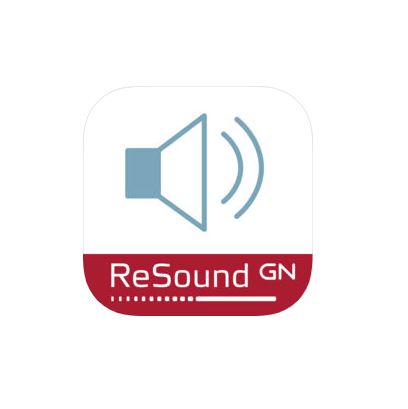 Control App
ReSound Control is a fully-integrated remote control app for wireless hearing aids and accessories. The ReSound Phone Clip+ is required to use this app. With the Phone Clip+, ReSound Control lets you use your mobile device to view and control your connected hearing aids and ReSound Unite accessories. The ReSound Control app allows your smartphone to adjust the volume of your hearing aids quickly without having to touch the hearing aids. It also lets you switch programs or control wireless streaming devices. For example switch to a program meant for restaurants when out dining, or start streaming from the ReSound TV Streamer 2 when you watch your favorite TV shows, all from the app.
ReSound LiNX Quattro 9 Rechargeable Downloads
Included With Your Purchase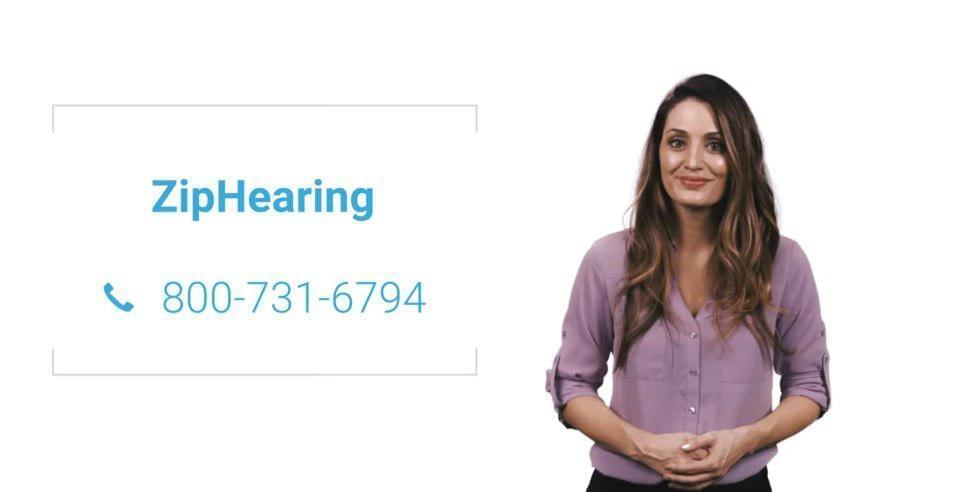 In-Person & Local Hearing Aid Fitting & Programming Service
Based on the results of your hearing test, your local ZipHearing provider will professionally fit and fine-tune your hearing aids to your unique needs.
45 Day 100% Risk-Free Evaluation Period
Once your hearing aids have been fitted, you'll have 45 days to evaluate them. All appointments with your local provider during your 45 day evaluation period are included at no additional cost. If you decide to return your hearing aids within the evaluation period, you'll be issued a 100% refund.
Follow-up Care
All follow up service appointments during your first year of ownership are included at no additional cost. After that time, your local ZipHearing provider may bill you privately for services at a rate not-to-exceed $50 per appointment.
3 Year Full Manufacturer Warranty
This hearing aid will come with a manufacturer's 3 year repair warranty and 3 year loss and damage warranty. If a hearing aid is lost or damaged beyond repair during the warranty period, your ZipHearing provider can file what is called a "Loss & Damage Claim" for you, and a new device will be issued, subject to a deductible payable to your hearing provider of $350/aid. As one of the few authorized ReSound retailers on the web, you can rest assured that no matter what happens to your hearing aids during this time period- you're covered with a full factory warranty.
Charger
A small docking/recharging station is included. Rechargeable li-ion batteries are supplied with the units (built in).
Wax Filters, Domes, and Cleaning Supplies
Simple cleaning & maintenance supplies will be provided by the manufacturer and given to you at your hearing aid fitting appointment, along with rubber or silicone domes, and wax filters, which your hearing provider will show you how to use, ensuring your hearing aids remain free of wax, oil, and other debris.
ReSound LiNX Quattro 9 Rechargeable Reviews
Thank you!
Your review will be made public within 24 hrs.
Thanks! Our hours are 7am-4PM PST M-F. We'll call you when we're in!