Signia Silk 7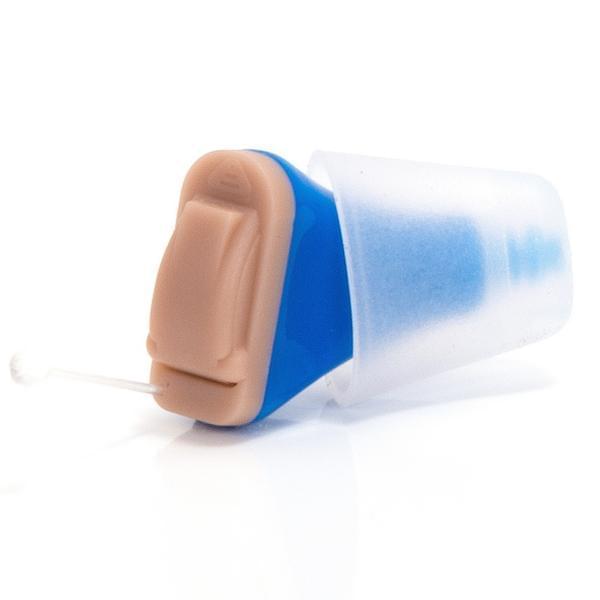 Local fitting service included
Brand new factory direct
Flat-rate pricing, no hidden fees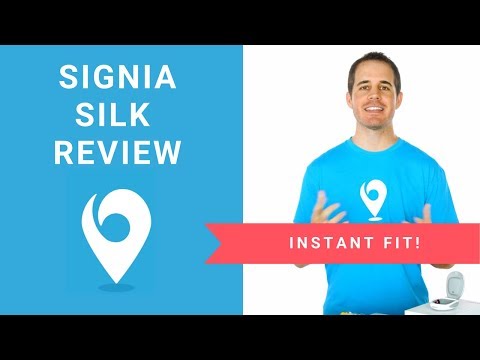 Hearing Aid Description & Features
It came in second place in our "Best in-the-ear Hearing Aids of 2020" survey.

It's unique in the marketplace, and is the ideal solution for many who wish for a comfortable, completely hidden, in-the-ear hearing aid.

Unlike the generic instant-fit amplifiers you have probably seen in TV ads, Silk 7 hearing aids are the real deal.

Silk 7X is a premium hearing aid with high-end features, engineered by one of the world's leading hearing technology companies.

It was released on July 13, 2020, and follows in the footsteps and success of the earlier Silk models, only now, it's smaller, and more powerful.

The model pictured above is the golden brown color, but most people order this hearing aid in black. The black color helps it blend in with the shadow of the ear canal, making it a more discreet fit for many people.

Although Silk looks like the $29 Made in China amplifiers that are flooding the internet, Silk is in a class of it's own. It's an FDA regulated medical device, with 48 channels and 6 customizable programs. That means your trained Signia specialist and hearing provider can custom program these to meet your exact hearing prescription.

If there's any downside to the Silk- it's this- the size 10 batteries are so small, that they need to be replaced every 3-5 days. It's easy enough to do, but for some people is not a good long term solution.

It's also really only suitable for folks with a mild to moderate hearing loss. Its 65 dB of gain just doesn't provide enough feedback-free gain for users with more severe hearing losses.

If you have questions about the Silk 7 that you don`t find answered on this page, or are looking for specs on this device, you might want to check out the downloadable documents (below), visit Signia`s website, or feel free to give us a call at 800-731-6794.
Colors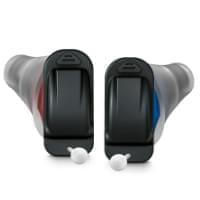 Black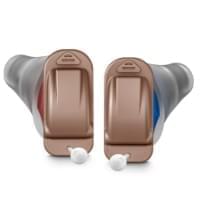 Golden Brown
Frequently Asked Questions
Accessories & Smartphone Apps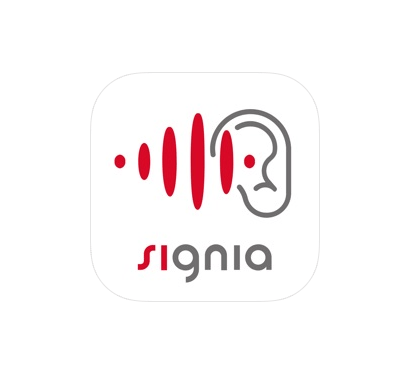 Signia App
Take control of your hearing aids. This app allows you to control sound settings like volume, program, and microphone directionality. In some cases, your hearing provider can even make remote adjustments to your hearing aids through the app.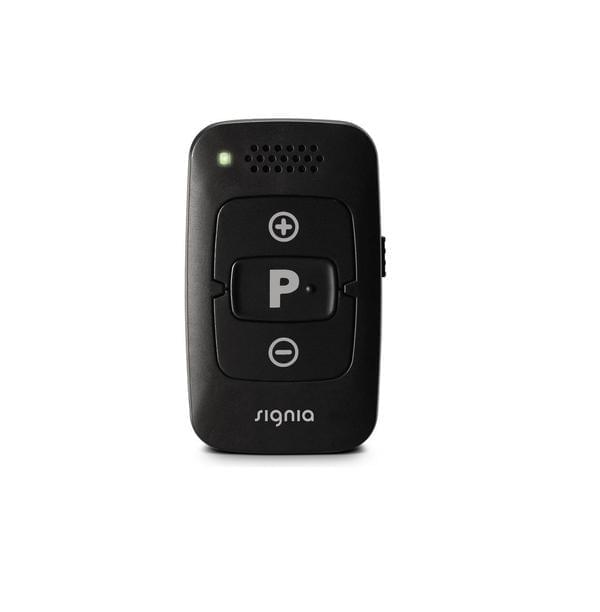 miniPocket Remote: $139
You probably don't need this. Most people use the app to control their hearing aids, but if that doesn't suit you, this remote is a simple way to control the volume and program.
Included With Your Purchase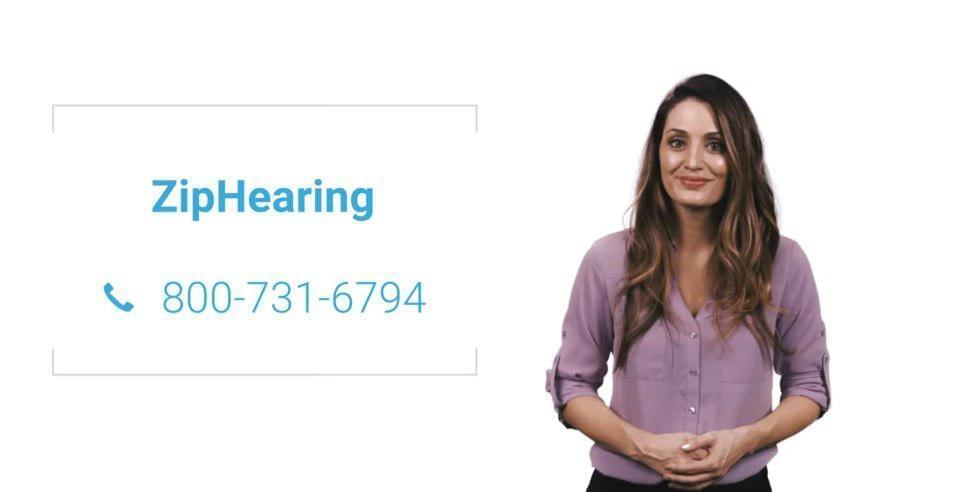 In-Person & Local Hearing Aid Fitting & Programming Service
Based on the results of your hearing test, your local ZipHearing provider will professionally fit and fine-tune your hearing aids to your unique needs.
45 Day 100% Risk-Free Evaluation Period
Once your hearing aids have been fitted, you'll have 45 days to evaluate them. All appointments with your local provider during your 45 day evaluation period are included at no additional cost. If you decide to return your hearing aids within the evaluation period, you'll be issued a 100% refund.
Follow-up Care
All follow up service appointments during your first year of ownership are included at no additional cost. After that time, your local ZipHearing provider may bill you privately for services at a rate not-to-exceed $50 per appointment.
3 Year Full Manufacturer Warranty
This hearing aid will come with a manufacturer's 3 year repair warranty and 3 year loss and damage warranty. If a hearing aid is lost or damaged beyond repair during the warranty period, your ZipHearing provider can file what is called a "Loss & Damage Claim" for you, and a new device will be issued, subject to a deductible payable to your hearing provider of $350/aid. As one of the few authorized Signia retailers on the web, you can rest assured that no matter what happens to your hearing aids during this time period- you're covered with a full factory warranty.
1 Year Supply of Batteries
At the time your order is placed with ZipHearing, you're sent a 1 year supply of hearing aid batteries delivered directly to your door. These batteries will usually arrive to your home before your scheduled date to pick up the hearing aids from your ZipHearing provider's office, but if they aren't, your provider will get you started with a few batteries at your delivery appointment. We provide premium Rayovac batteries which have a shelf life of 4 years.
Wax Filters, and Cleaning Supplies
Simple cleaning & maintenance supplies will be provided by the manufacturer and given to you at your hearing aid fitting appointment, along with wax filters that your hearing provider will show you how to use, ensuring your hearing aids remain free of wax, oil, and other debris.
Reviews
As much as I want to give these 5 stars, I just can't. One arrives dead at my fitting appointment. Took 2 weeks to get replaced. Came in, had issues still, and still isn't right. When they work, they are so-so, not worth the cost imo, if you buy these, make sure you know your return priveleges.
12 people found this review helpful
VERIFIED BUYER | saint paul, MN
The sound quality is good. They are easy to put in and remove. The volume can be adjusted on a smart phone with the app. They are very discreet in my ear. I like the size especially.
7 people found this review helpful
VERIFIED BUYER | rancho santa fe, CA
I am so impressed with the sound and clarity of my new Signia Silk hearing aids. The aids fit directly in my ear canal, so they are totally invisible to all.
I hear much better in loud environments , such as restaurants or sport events. The staff at Zip hearing certainly helped me find the right solution for me.
3 people found this review helpful
Pay with PayPal
Note: Hearing aids are not shipped direct to customers. All hearing aids will be shipped directly to the local ZipHearing provider, after having received the order from their office.
Thank you!
Your review will be made public within 24 hrs.
Thanks! Our hours are 7am-4PM PST M-F. We'll call you when we're in!