Starkey Livio AI 2000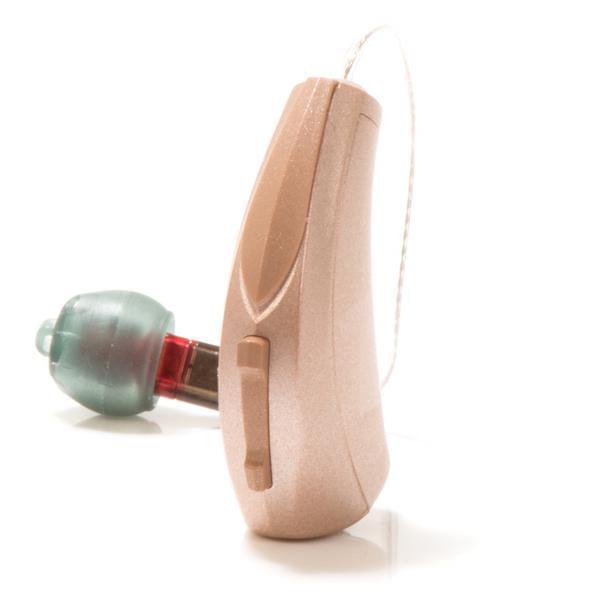 Chat for price
Start chatting now
Local fitting service included
Brand new factory direct
Flat-rate pricing, no hidden fees
Starkey Livio AI 2000 Hearing Aid Description & Features
*Livio AI custom in-the-ear models are also available, call for pricing!

Released by Starkey on February 27, 2020 the Starkey Livio AI 2000 falls under Starkey`s advanced technology level within the Livio AI family.

As advanced technology, this hearing aid is the second best technology that Starkey has to offer, making it a great choice for individuals with active lifestyles, who need hearing aids that can deliver the most exceptional sound quality in any listening environment.

The Starkey Livio AI 2000 hearing aid has 20 channels and 4 customizable programs, and that gives it the flexibility to digitally process sound in a way that sounds natural, and can also be adapted to the particular listening environment of the wearer.

The Livio AI 2000 is powered by a size 13 battery which will need to be changed every 7-10 days, or a size 312 battery which will need to changed weekly. This hearing aid is also available in a rechargeable model at a slightly higher price, powered by a built in lithium-ion battery which reliably delivers 24 hrs of power to the hearing aid. With a maximum potential gain of 70 SPL, the Livio AI 2000 is suitable for individuals with mild to severe hearing loss.

Available in either a discreet RIC (receiver in canal) form factor, a traditional BTE (behind the ear) style, or a few different custom in-the-ear styles, this hearing aid has a form factor for everyone. This hearing aid is available in 7 color choices as shown below.

If you have questions about the Livio AI 2000 that you don`t find answered on this page, or are looking for specs on this device, you might want to check out the downloadable documents (below), visit Starkey`s website, or feel free to give us a call at 800-731-6794.
Starkey Livio AI 2000 Colors
Black
Bronze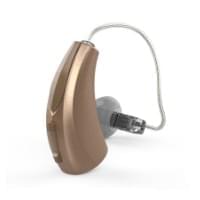 Champagne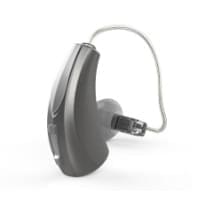 Slate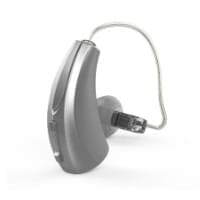 Sterling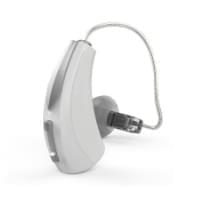 White w/ Sterling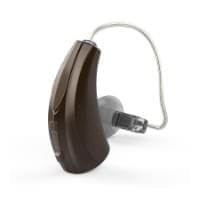 Espresso
Frequently Asked Questions about the Starkey Livio AI 2000
The Thrive Hearing Control app runs on iPhones and iPads with iOS 13 or higher, and on most Android devices with Android 7.0 or higher. Livio Edge AI hearing aids can stream to iPhones & iPads directly using Bluetooth® . These hearing aids can only directly stream to certain Android phones, such as the Samsung Galaxy S10 and Google Pixel 3. Before buying Livio Edge AI hearing aids, we strongly recommend reviewing this
compatibility list
.
The AI features available do vary by technology level. This AI 2000 model has fewer features than the premium Livio AI 2400 model. Please see the document entitled "Livio AI features" in the Downloads section below for a complete overview of the various AI features available at each technology level.
Starkey Livio AI 2000 Videos
Starkey Livio AI 2000 Accessories & Smartphone Apps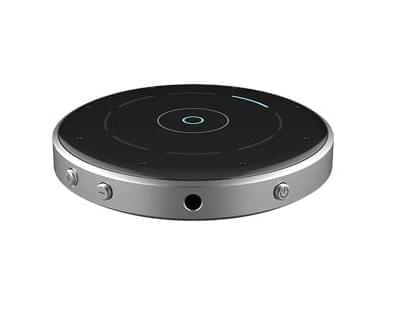 Table Microphone: $469
The Table Microphone makes it easier to enjoy group settings like family gatherings or noisy restaurants. Eight built-in microphones detect the primary speaker's voice and stream it directly to Starkey Livio hearing aids.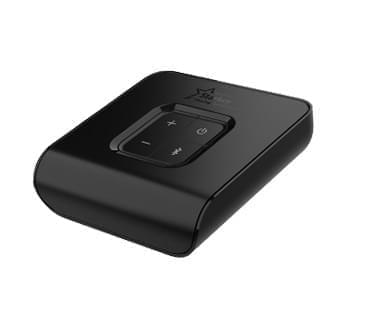 Starkey Hearing Technologies TV Streamer: $319
Starkey Hearing Technologies TV is designed to stream audio from electronic audio sources directly to your 2.4GHz wireless hearing aids. It offers excellent sound quality, is easy to use and supports both analog and digital input sources. The TV device can be successfully connected to many electronic audio sources, including televisions, computers, MP3 players, DVD players and cable boxes. The TV device can concurrently stream audio to an unlimited number of users, allowing them to share the same listening experience.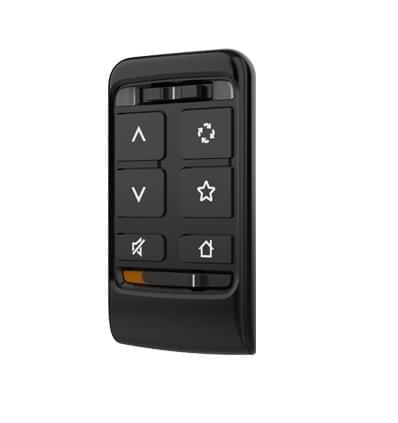 Starkey Hearing Technologies Remote: $179
Starkey's Remote includes updated features so patients can control memory and volume, mute their hearing aids and turn other special features on and off.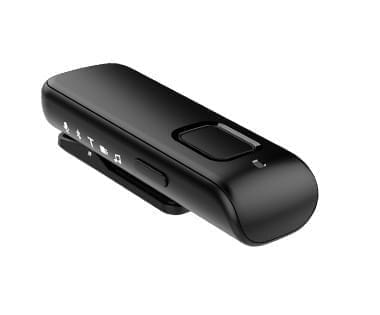 Starkey Hearing Technologies Remote Mic +: $299
Starkey Hearing Technologies Remote Microphone + is designed to stream audio from different audio sources directly to your 2.4 GHz wireless hearing aids. When worn by a distant speaker in noisy environments, the Remote Mic + functions as an assistive listening device. The Remote Mic + can also interface with Bluetooth audio sources for streaming music and hands-free phone calls, loop systems and FM systems. You can stream audio from nearly any device that has a headphone output, since the Remote Microphone + has an audio input jack.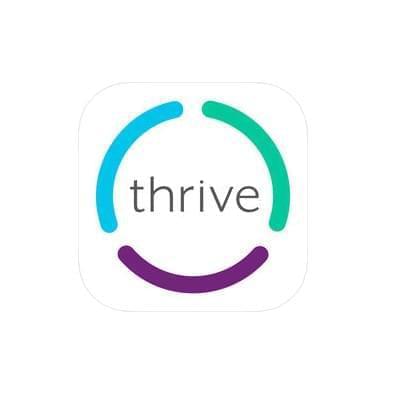 Thrive Hearing Control App
The Thrive Hearing Control app is an innovative app that lets users track their body activity and brain health with sensor-enabled hearing aids. You can set daily health goals and monitor your progress via the what the app calls a Body Score, Brain Score and a combined Thrive Wellness Score. The Body Score is a combination of activity, steps and overall movement. The Brain score includes hours of daily hearing aid use, social engagement, and time spent in active listening. It's designed to reflect the important connection between hearing and cognitive health.Thrive Hearing Control app also offers a wide range of practical features for personalized control of your hearing aids. The app lets you adjust the volume of your hearing aids, switch between listening programs, and make adjustments in different listening situations. You can even use it to request program adjustments from your audiologist or hearing instrument specialist, without taking a trip to the clinic. Even more great features of the Thrive Hearing Control app: Real-time language translation - Help locating lost or misplaced hearing aids - Geo-tagging for location based automatic program changes - Pristine audio streaming of any music or media played through your iOS device - Adaptive Car Mode, designed to automatically reduce annoying sounds to give you a more pleasant driving experience - Control of wireless hearing aid accessories.
Starkey Livio AI 2000 Downloads
Included With Your Purchase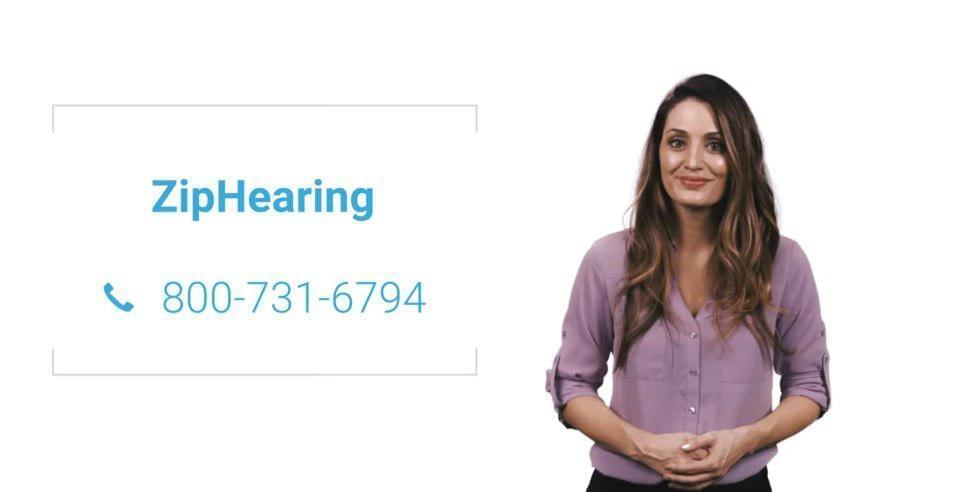 In-Person & Local Hearing Aid Fitting & Programming Service
Based on the results of your hearing test, your local ZipHearing provider will professionally fit and fine-tune your hearing aids to your unique needs.
45 Day 100% Risk-Free Evaluation Period
Once your hearing aids have been fitted, you'll have 45 days to evaluate them. All appointments with your local provider during your 45 day evaluation period are included at no additional cost. If you decide to return your hearing aids within the evaluation period, you'll be issued a 100% refund.
Follow-up Care
All follow up service appointments during your first year of ownership are included at no additional cost. After that time, your local ZipHearing provider may bill you privately for services at a rate not-to-exceed $50 per appointment.
3 Year Full Manufacturer Warranty
This hearing aid will come with a manufacturer's 3 year repair warranty and 3 year loss and damage warranty. If a hearing aid is lost or damaged beyond repair during the warranty period, your ZipHearing provider can file what is called a "Loss & Damage Claim" for you, and a new device will be issued, subject to a deductible payable to your hearing provider of $350/aid. As one of the few authorized Starkey retailers on the web, you can rest assured that no matter what happens to your hearing aids during this time period- you're covered with a full factory warranty.
1 Year Supply of Batteries
At the time your order is placed with ZipHearing, you're sent a 1 year supply of hearing aid batteries delivered directly to your door. These batteries will usually arrive to your home before your scheduled date to pick up the hearing aids from your ZipHearing provider's office, but if they aren't, your provider will get you started with a few batteries at your delivery appointment. We provide premium Rayovac batteries which have a shelf life of 4 years.
Wax Filters & Domes (if applicable), and Cleaning Supplies
Simple cleaning & maintenance supplies will be provided by the manufacturer and given to you at your hearing aid fitting appointment, along with rubber or silicone domes, and wax filters (if applicable), which your hearing provider will show you how to use, ensuring your hearing aids remain free of wax, oil, and other debris.
Starkey Livio AI 2000 Reviews
VERIFIED BUYER | San Dimas, CA
The sound quality is okay but the constant feedback overwhelms the benefit of the sound quality. The devices do not stay in place easily and have required constant manipulation to keep them properly placed in the ear canal. Further, the devices have poor compatibility for anyone wearing eyeglasses.
6 people found this review helpful
VERIFIED BUYER | Winston Salem, NC
So far, I am very pleased with my new hearing aids. The sound quality is very good and they are a considerable improvement over my old hearing aids. I really appreciate being able to listen to my TV and phone through the hearing aids. On the negative side, I find it more difficult to insert them in my ears than my old pair of behind the ear aids. It may be that the tube is shorter, but my audiologist said that if he lengthened the tubes, the hearing aid microphone would be behind my ear, rather than on top of it. I also thing the fear lock tube is too short, so I fear losing the aids. I do wish I could compare the model I purchased with the next higher priced model. If it were better, I would certainly spend the extra money. Have you considered allowing a customer pay only for the higher priced model, but testing two models in the audiologist's office to decide which to buy? Is there some way to do that?
5 people found this review helpful
VERIFIED BUYER | Palm Desert, CA
The sound quality seems to be fine. Some sounds appear to be a little too loud, too crisp; others seem to be a little soft. Overall the sound seems good. This is my first pair of hearing aids, and I've only had them for 2 months, so as I adapt, my experience my change.
Thank you!
Your review will be made public within 24 hrs.
Thanks! Our hours are 7am-4PM PST M-F. We'll call you when we're in!