Starkey Muse IQ i1600
Use your scroll to zoom, and see more details :)
You can also grab image and rotate it! Try now!
Hover mouse on a circles, to see a technical description
Do double tap or click on a icon for quick zoom
If you will need help again, click on question icon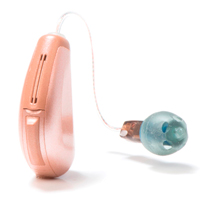 Local fitting service included
Brand new factory direct
Flat-rate pricing, no hidden fees
Talk to a specialist about this hearing aid
We`ll call when we re-open
Starkey Muse IQ i1600 Hearing Aid Description & Features
Released by Starkey on August 31, 2017 the Starkey Muse IQ i1600 falls under Starkey`s select technology level within the Muse IQ family.

As select technology, this hearing aid is the third best technology that Starkey has to offer, making it a solid choice for individuals with casual lifestyles, who need hearing aids that can deliver great sound quality in almost all environments. For individuals who spend a significant amount of time in noisy environments, a higher technology level should be considered for better perfomance in noise.

The Starkey Muse IQ i1600 hearing aid has 16 channels and 4 customizable programs, and that gives it the flexibility to digitally process sound in a way that sounds natural, and can also be adapted to the particular listening environment of the wearer.

The Muse IQ i1600 is powered by a size 13 battery which will need to be changed every 7-10 days, or a size 312 battery which will need to changed weekly. With a maximum potential gain of 65 SPL, the Muse IQ i1600 is suitable for individuals with mild to severe hearing loss.

Available in either a discreet RIC (receiver in canal) form factor, or a traditional BTE (behind the ear) style, the Muse IQ i1600 has a suitable model for anyone not wanting to wear an in-the-ear hearing aid. This hearing aid is available in 7 color choices as shown below.

If you have questions about the Muse IQ i1600 that you don`t find answered on this page, or are looking for specs on this device, you might want to check out the downloadable documents (below), visit Starkey`s website, or feel free to give us a call at 800-731-6794.
Starkey Muse IQ i1600 Colors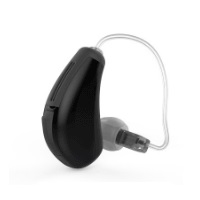 Black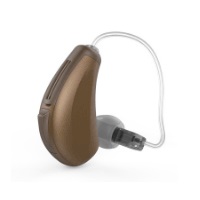 Bronze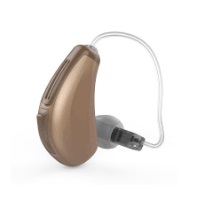 Champagne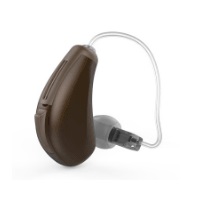 Espresso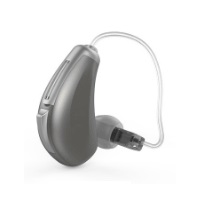 Slate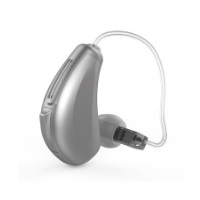 Sterling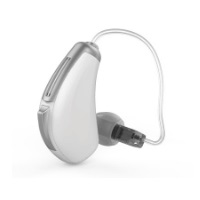 White w/ Sterling
Starkey Muse IQ i1600 Accessories & Smartphone Apps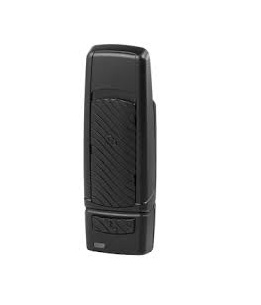 Surflink Mini Mobile: $199
SurfLink Mini Mobile is a small and simple cell phone streaming solution. Simply pair any Bluetooth-ready mobile device to the Mini Mobile to stream phone calls, music, and more right to your hearing aids.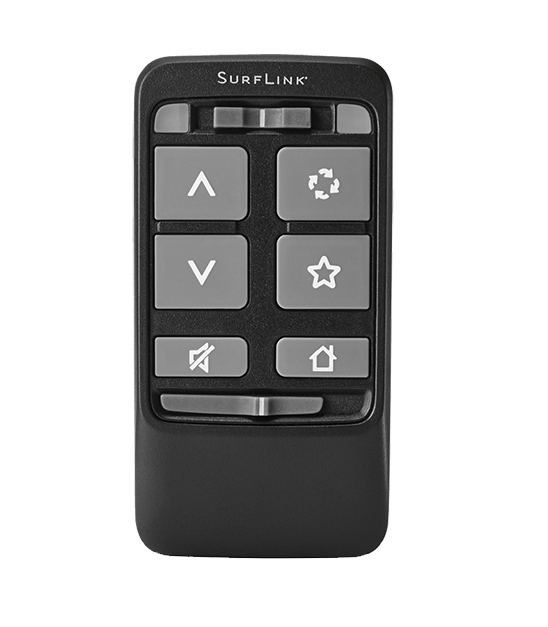 Surflink Remote: $199
SurfLink® Remote allows for easy and discreet adjustments to your hearing aids. With its long-life battery, your SurfLink Remote is always on and ready to work with your hearing aids. This handy remote allows you to adjust volume, change memory modes and more.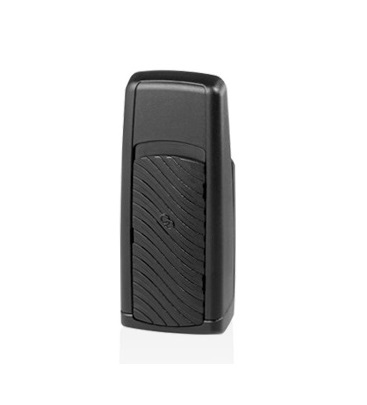 Surflink Remote Mic 2: $249
The SurfLink Remote Microphone 2 is designed to stream audio directly to your 900 MHz wireless hearing aids. This discreet, lightweight microphone can be worn by a conversation partner to aid in one-on-one conversations or settings with multiple speakers. SurfLink Remote Microphone 2 has two different modes of operation, known as "Focus" or "Surround". When clipped vertically to a speaker's clothing, the Focus mode, with directional microphones, activates to reduct background noise. This is useful for listening to a single speaker when background noise is present. When placed horizontally (on its clip), Remote Microphone 2 switches to Surround mode to receive sound from all directions. This is useful for listening to multiple nearby speakers in quiet environments.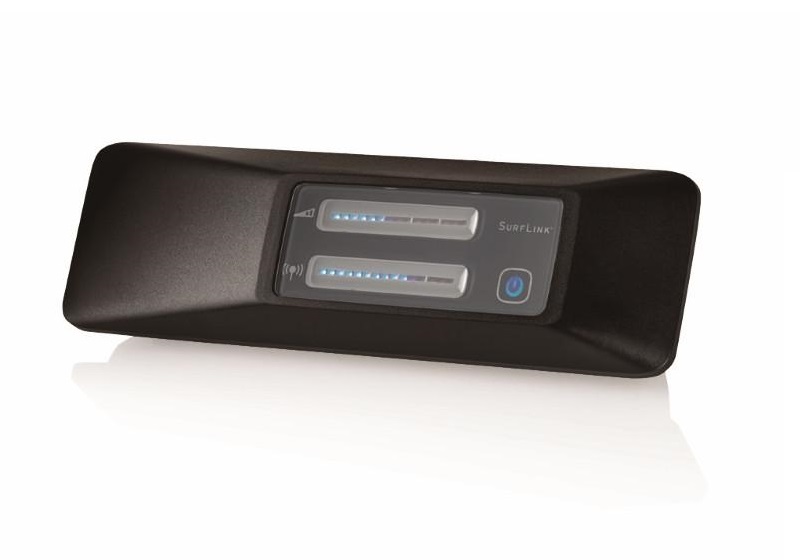 Surflink Media 2: $349
Starkey's SurfLink® Media 2 streamer is a set-and-forget wireless transmitter for your TV and other audio sources. Setup is as easy as it gets. Just plug it into your TV or stereo and you're done. You don't need an app. You don't need another accessory. You don't even need to pair the SurfLink Media 2 with your hearing aids. The operation is just as straightforward. Media 2 streams directly to your hearing aids when you are in range. If you have more than one SurfLink device, you can transition from one to another simply by moving from room to room. This TV streamer supports simultaneous connection to multiple pairs of hearing aids, so friends and family can enjoy the show with you. One thing people invariably love about using TV streamers like Media 2, is the ability to control the volume of the TV independently, so everyone can listen comfortably.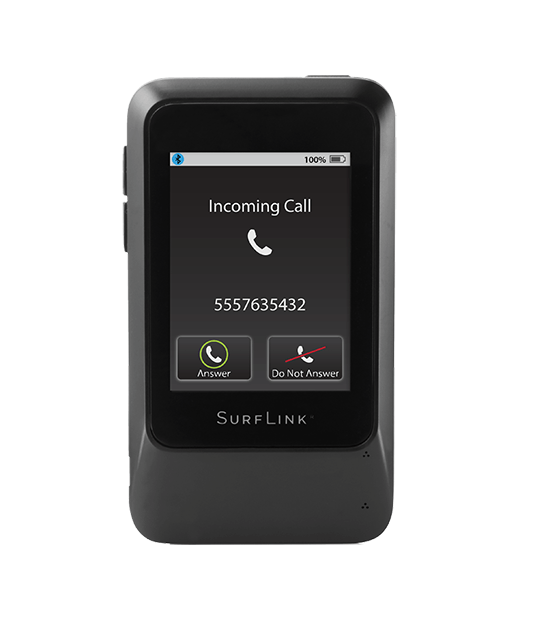 Surflink Mobile 2: $599
True hands-free cell phone conversations are here, thanks to Starkey's SurfLink Mobile 2 with JustTalk™. This multi-purpose accessory a mobile phone transmitter, remote microphone, media streamer and hearing aid remote all rolled into one. SurfLink Mobile 2 enables hands-free mobile phone conversations by turning 900 MHz wireless hearing aids into a wireless headset. Your hear the caller in both ears, through your hearing aids, and the caller hears you through the microphones in your hearing aids. As an audio streamer, SurfLink Mobile can receive input from Bluetooth devices (with the optional Mini Mobile adapter), wired input through the micro-USB jack, or through its own built-in microphones. The microphones have two modes: "Surround" for receiving sounds from all directions in a quiet environment, and "Focus" for hearing one person's voice in noisy environments.
Starkey Muse IQ i1600 Downloads
Included With Your Purchase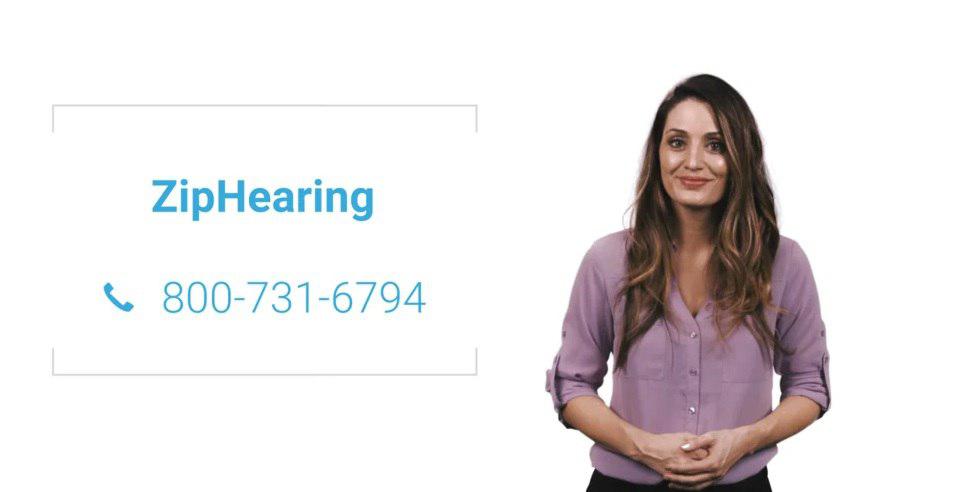 Talk to a specialist about this hearing aid
We`ll call when we re-open
In-Person & Local Hearing Aid Fitting & Programming Service
Based on the results of your hearing test, your local ZipHearing provider will professionally fit and fine-tune your hearing aids to your unique needs.
45 Day 100% Risk-Free Evaluation Period
Once your hearing aids have been fitted, you'll have 45 days to evaluate them. All appointments with your local provider during your 45 day evaluation period are included at no additional cost. If you decide to return your hearing aids within the evaluation period, you'll be issued a 100% refund.
Follow-up Care
Once your 45 day evaluation period has concluded, you are entitled to an additional 3 follow-up appointments during your first year of ownership at no additional cost. After your first year of ownership or 3 follow-up appointments (whichever comes first), office visits will be billed at a rate of $35 for appointments lasting 30 minutes or less, and $65 for appointments lasting 30 minutes or longer.
3 Year Full Manufacturer Warranty
This hearing aid will come with a manufacturer's 3 year repair warranty and 3 year loss and damage warranty. As one of the few authorized Starkey retailers on the web, you can rest assured that no matter what happens to your hearing aids during this time period- you're covered with a full factory warranty.
1 Year Supply of Batteries
At the time your order is placed with ZipHearing, you're sent a 1 year supply of hearing aid batteries delivered directly to your door. These batteries will usually arrive to your home before your scheduled date to pick up the hearing aids from your ZipHearing provider's office, but if they aren't, your provider will get you started with a few batteries at your delivery appointment. We provide premium Rayovac batteries which have a shelf life of 4 years.
Wax Filters & Domes (if applicable), and Cleaning Supplies
Simple cleaning & maintenance supplies will be provided by the manufacturer and given to you at your hearing aid fitting appointment, along with rubber or silicone domes, and wax filters (if applicable), which your hearing provider will show you how to use, ensuring your hearing aids remain free of wax, oil, and other debris.
Starkey Muse IQ i1600 Reviews
VERIFIED BUYER | Columbia, PA
Very good sound but batteries are only lasting for 2 days disappointed with that.
17 people found this review helpful
VERIFIED BUYER | Katy, TX
The sound quality is very good. After having a longer wire installed, all "scratching" sounds were eliminated. I can now hear the TV at normal volumn. Conversation is easier also. The actual piece is very comfortable. My sister says she cannot see anything to indicate that I am wearing the hearing aids. I am very pleased with them.
11 people found this review helpful
VERIFIED BUYER | Fort Pierce, FL
I love my new Muse IQ i1600 hearing aids. I couldn't be happier with the fit, the sound, and the appearance. I'm wearing them 16 hours a day and the batteries last for 6 days. The rocker switches work well with what they are programmed for. I also ordered the Surflink mini. Again, I am delighted with it. I use it several hours a day to stream podcasts, videos and music. It is easier than switching to earbuds to listen. However, there are several features that would make it a lot more convenient to use: 1 - The ability to stop the video on my phone when I stop it on the surflink. I could do this on my Plantronics earbuds. 2 - The ability to keep the surflinkhearing aids paired with 2 or more devices. Now if I want to switch to streaming from my tablet at home and my phone when I'm out , I have to unpair and pair each time. Very inconvenient. This should be an easy fix.
6 people found this review helpful
Starkey Muse IQ i2400
4 (3 reviews)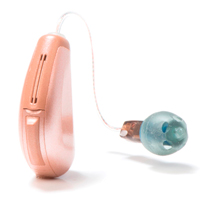 Starkey Muse IQ i2000
0 (0 reviews)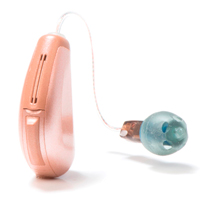 Thank you!
Your review will be made public within 24 hrs.
Thanks! Our hours are 7am-4PM PST M-F. We'll call you when we're in!