Unitron Moxi All R 500 Rechargeable
Use your scroll to zoom, and see more details :)
You can also grab image and rotate it! Try now!
Hover mouse on a circles, to see a technical description
Do double tap or click on a icon for quick zoom
If you will need help again, click on question icon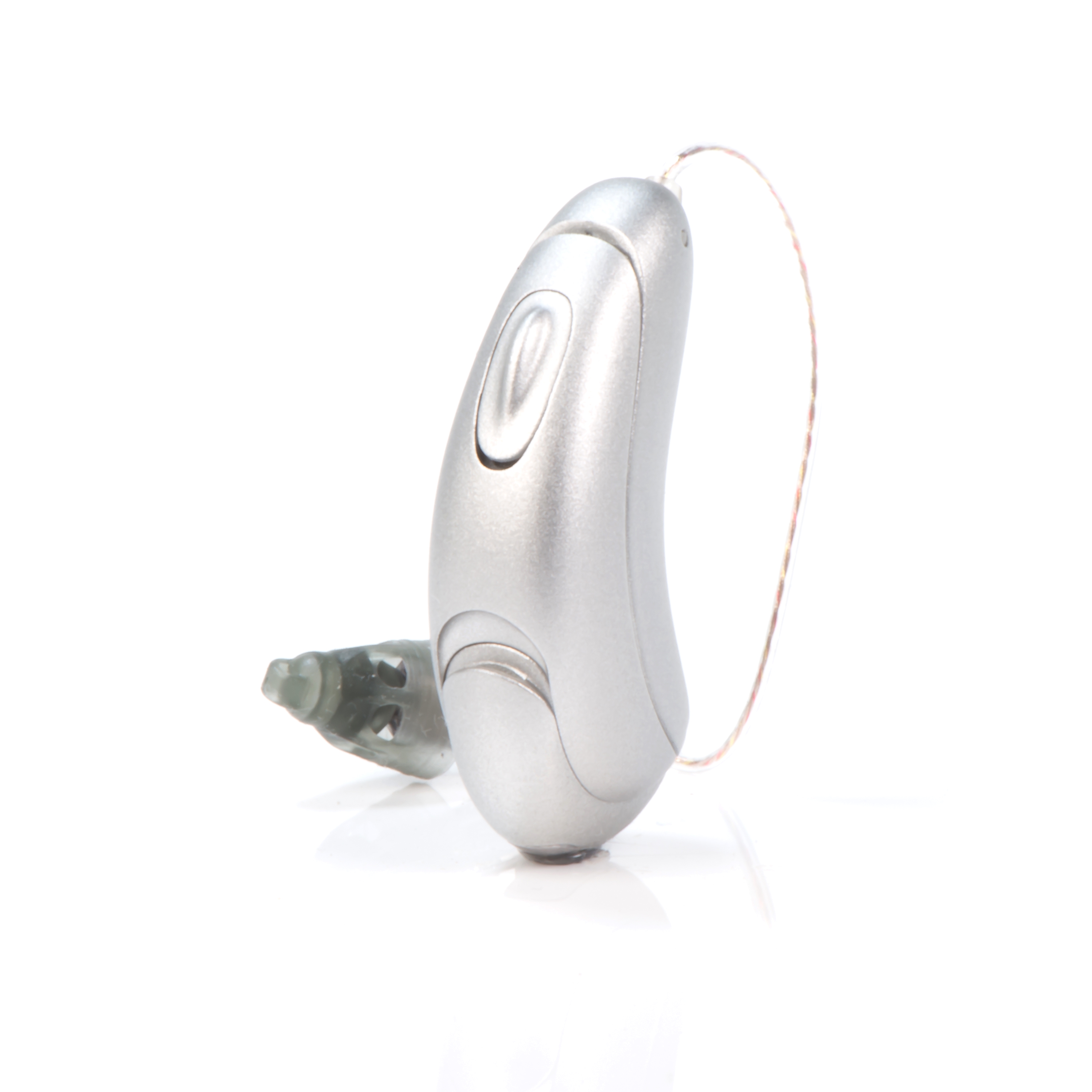 Local fitting service included
Brand new factory direct
Flat-rate pricing, no hidden fees
Talk to a specialist about this hearing aid
We`ll call when we re-open
Unitron Moxi All R 500 Rechargeable Hearing Aid Description & Features
Released by Unitron on February 11, 2018 the Unitron Moxi All R 500 Rechargeable falls under Unitron`s economy technology level within the Moxi All Rechargeable family.

As economy technology, this hearing aid is the lowest technology that Unitron has to offer, making it a dependable choice for individuals with quiet lifestyles, who primarily wish to hear better around the home, in one-on-one conversations, watching TV, and in mostly quiet and small group settings.

They are completely automatic, stylish, and very easy to use. They are also built for direct connectivity to Bluetooth mobile devices, so you can answer the phone through your hearing aids, without any additional accessories. Moxi All are compatible with Android and iOS devices.

The Unitron Moxi All R 500 Rechargeable hearing aid has 6 channels and 4 customizable programs, and that gives it the flexibility to digitally process sound in a way that sounds natural, and can also be adapted to the particular listening environment of the wearer.

The Moxi All R 500 Rechargeable can be powered by either a rechargeable silver-zinc battery, requiring overnight charging, or a traditional size 312 disposable hearing aid battery which will need to be changed weekly. With a maximum potential gain of 66 SPL, the Moxi All R 500 Rechargeable is suitable for individuals with mild to severe hearing loss.

With its discreet RIC (receiver in canal) style, the Moxi All R 500 Rechargeable sits comfortably behind the ear and is hardly noticeable to the wearer or others. This hearing aid is available in 12 color choices as shown below.

If you have questions about the Moxi All R 500 Rechargeable that you don`t find answered on this page, or are looking for specs on this device, you might want to check out the downloadable documents (below), visit Unitron`s website, or feel free to give us a call at 800-731-6794.
Unitron Moxi All R 500 Rechargeable Colors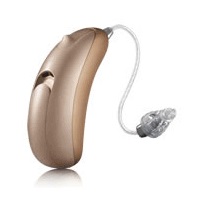 Amber Suede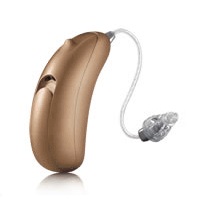 Amber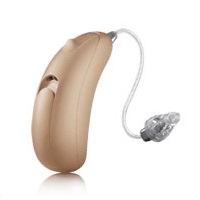 Beige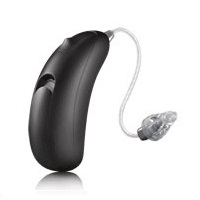 Charcoal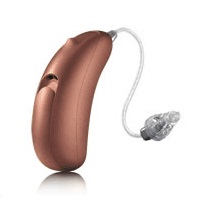 Cinnamon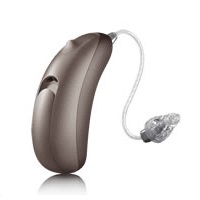 Espresso Boost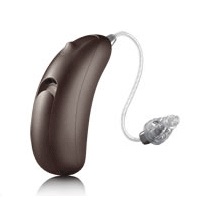 Espresso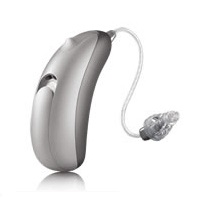 Pewter Shine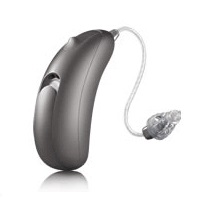 Pewter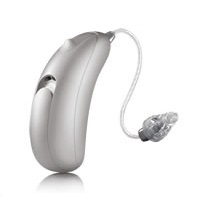 Platinum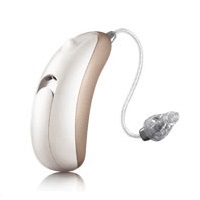 Sand Storm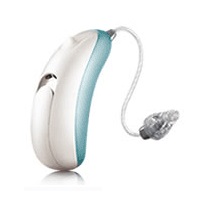 Teal Blast
Unitron Moxi All R 500 Rechargeable Videos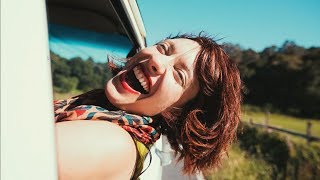 Moxi All, with rechargeable option
We're about to get everyone talking with Moxi™ All. The ONLY made for all hearing aid that connects direct to ear for ALL conversations with ALL the freedom of rechargeables on ALL mobile phones*. Now hearing loss patients can have it all, with Moxi All.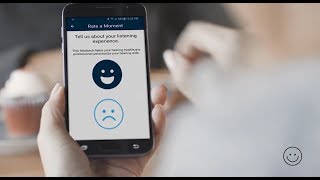 Anna's hearing healthcare journey
Watch Anna, a hearing loss patient, as she experiences the benefits of Moxi All hearing aids. Moxi All, with rechargeable option, connects direct to any mobile phone, hands free; enables wireless sound for TV (with the TV Connector accessory); and works with the Remote Plus app to enable her to adjust volume and settings, and rate and share her in-the-moment listening experiences with her hearing healthcare provider. Anna can have it all, with Moxi All.
Unitron Moxi All R 500 Rechargeable Accessories & Smartphone Apps
Charger (included)
The award-winning ZPower Rechargeable System makes current or new hearing aids rechargeable and is capable of energizing today's most powerful hearing aids for a full day of uninterrupted use. Simply set device on a charging stand overnight, instead of replacing batteries every few days. No more fumbling with tiny batteries. Batteries are replaced annually by hearing aid professional. One pair of ZPower microbatteries can take the place of an estimated 200 disposable batteries per year.
TV Connector: $249
The TV Connector allows you to stream high-quality stereo audio from your TV directly to compatible Unitron hearing aids. It also works with laptops, tablets, and stereos. Using the TV Connector is easy and convenient—and it's surprisingly fun hearing just as well from the kitchen or another room as you do sitting on the couch in right front of the TV. The TV Connector has a range of 50 ft., so you are free to roam while listening. If you wander out of range, the TV Connector will automatically stop streaming and then start again when you return. If your hearing aids are connected to your mobile phone and the TV Connector, you can still receive phone calls through the hearing aids. Audio from the TV Connector will pause when the call comes in, then continue automatically after you finish the call. One of the best things about using the TV Connector with your hearing aids is having your own volume control, so everyone can listen to the TV at a comfortable volume. It's also ideal for late night binge watching when others are asleep!
Remote Plus App
Unitron's Remote Plus app provides convenient control of Moxi hearing aids. Available for iOS or Android smartphones, Remote Plus allows you to mute and unmute, control volume and change programs without having to touch your hearing aids. Paired with the Unitron TV Connector, the Remote Plus app can adjust the balance between your television and the surrounding environment. If your audiologist or hearing instrument specialist offers the My Ratings feature, you can share in-the-moment impressions of your hearing aid experiences with your hearing healthcare provider, via the app. The Remote Plus app includes a demo mode, so you can give it a try, even if you don't have hearing aids yet.
Unitron Moxi All R 500 Rechargeable Downloads
Included With Your Purchase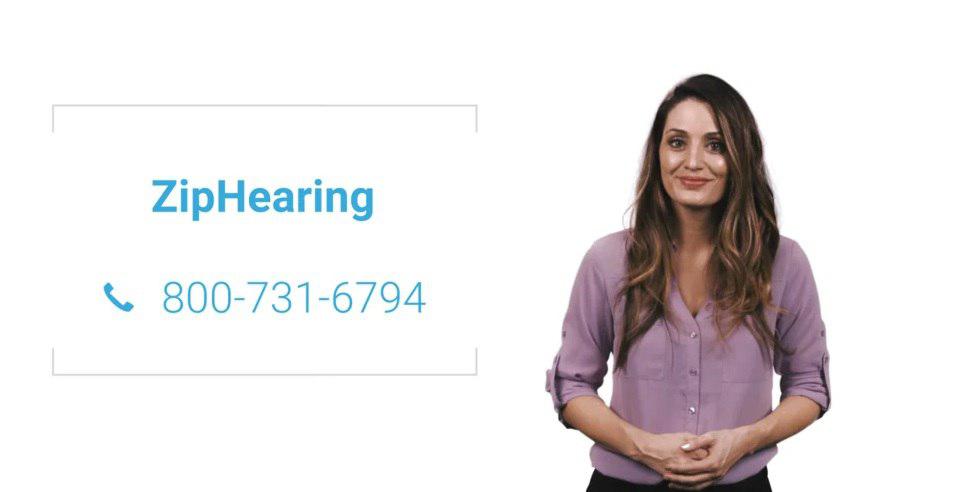 Talk to a specialist about this hearing aid
We`ll call when we re-open
In-Person & Local Hearing Aid Fitting & Programming Service
Based on the results of your hearing test, your local ZipHearing provider will professionally fit and fine-tune your hearing aids to your unique needs.
45 Day 100% Risk-Free Evaluation Period
Once your hearing aids have been fitted, you'll have 45 days to evaluate them. All appointments with your local provider during your 45 day evaluation period are included at no additional cost. If you decide to return your hearing aids within the evaluation period, you'll be issued a 100% refund.
Follow-up Care
Once your 45 day evaluation period has concluded, you are entitled to an additional 3 follow-up appointments during your first year of ownership at no additional cost. After your first year of ownership or 3 follow-up appointments (whichever comes first), office visits will be billed at a rate of $35 for appointments lasting 30 minutes or less, and $65 for appointments lasting 30 minutes or longer.
2 Year Full Manufacturer Warranty
This hearing aid will come with a manufacturer's 2 year repair warranty and 2 year loss and damage warranty. As one of the few authorized Unitron retailers on the web, you can rest assured that no matter what happens to your hearing aids during this time period- you're covered with a full factory warranty.
Charger
A small docking/recharging station is included, along with (2) rechargeable batteries.
Wax Filters, Domes, and Cleaning Supplies
Simple cleaning & maintenance supplies will be provided by the manufacturer and given to you at your hearing aid fitting appointment, along with rubber or silicone domes, and wax filters, which your hearing provider will show you how to use, ensuring your hearing aids remain free of wax, oil, and other debris.
Unitron Moxi All R 500 Rechargeable Reviews
Pay with PayPal
Note: Hearing aids are not shipped direct to customers. All hearing aids will be shipped directly to the local ZipHearing provider, after having received the order from their office.
Unitron Moxi All R 800 Rechargeable
0 (0 reviews)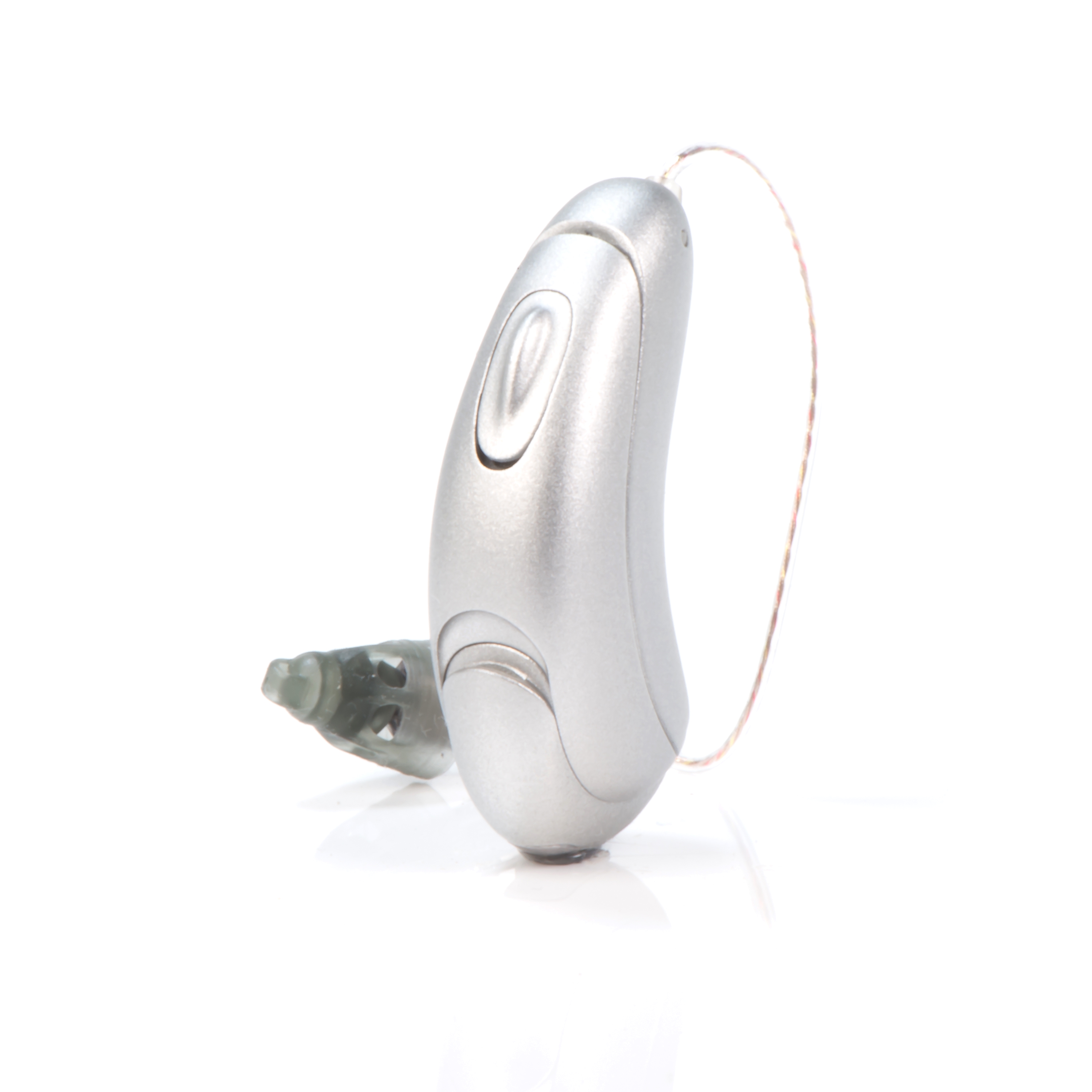 Unitron Moxi All R Pro Rechargeable
0 (0 reviews)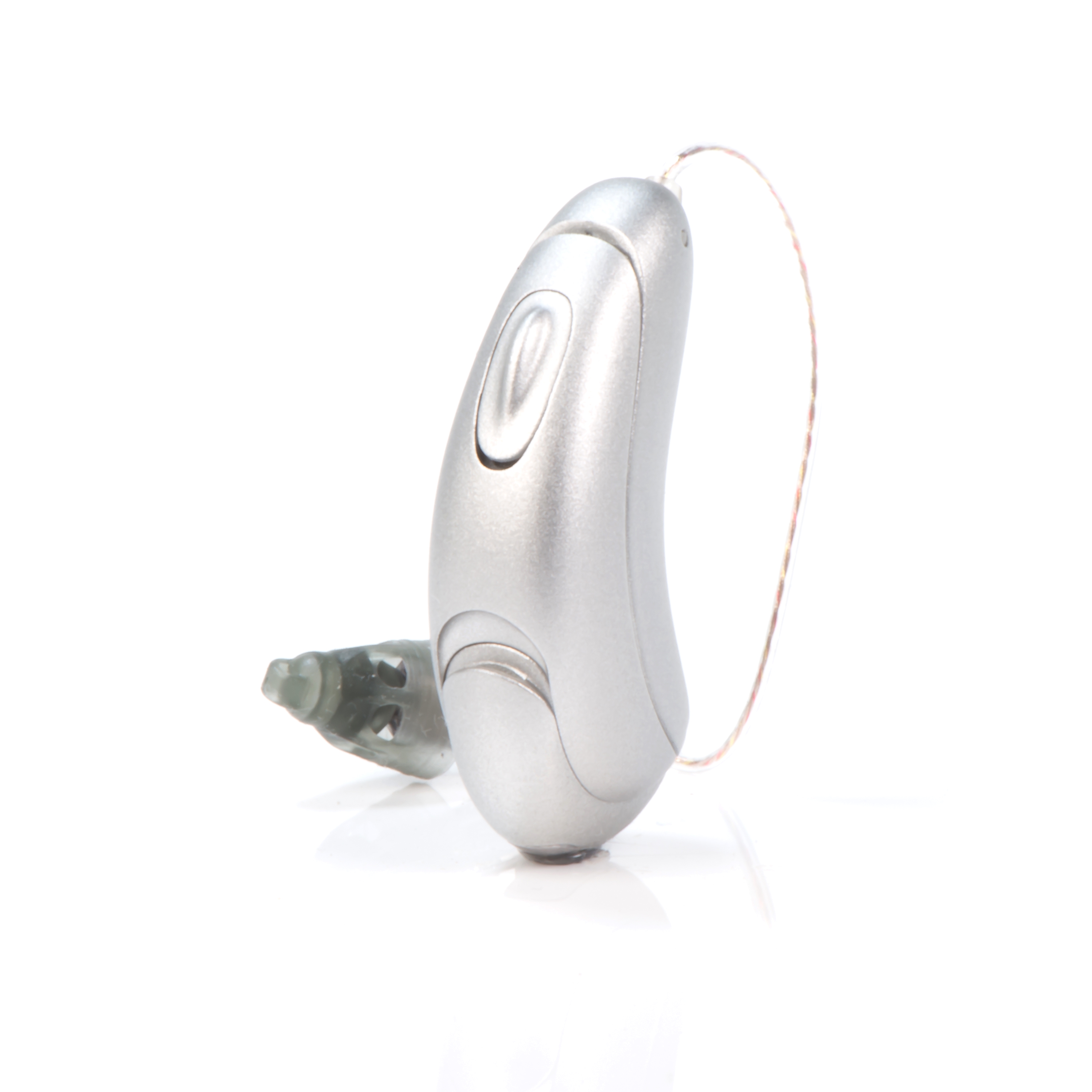 Unitron Moxi All R 600 Rechargeable
0 (0 reviews)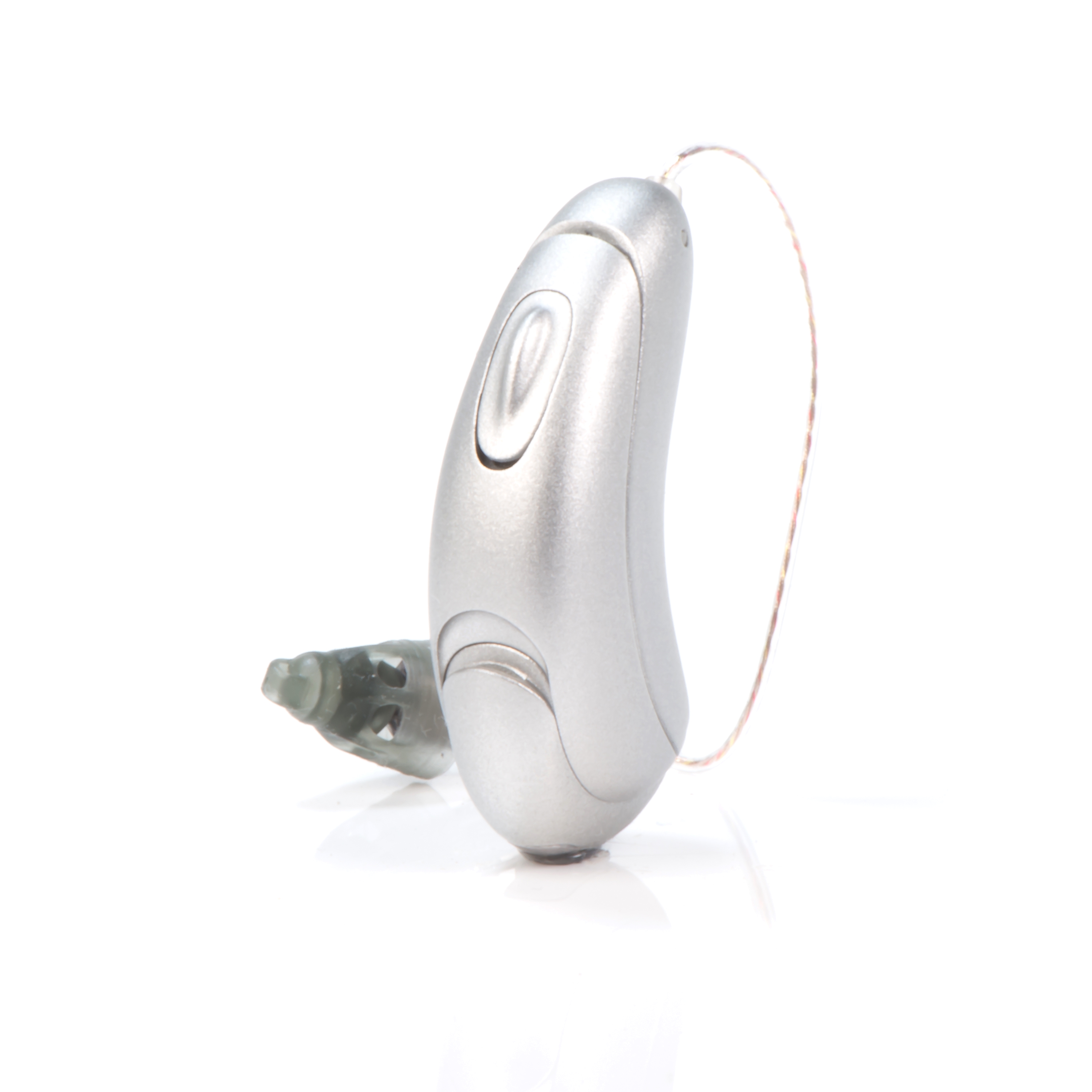 Thank you!
Your review will be made public within 24 hrs.
Thanks! Our hours are 7am-5pm PST M-F. We'll call you when we're in!