Oticon Hearing Aid Models, Prices, & Reviews
Expert local fitting service is included with all purchases!
Popular Oticon Hearing Aid Models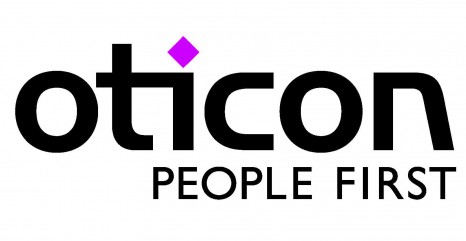 It takes something special for a company to thrive for more than a century, as Oticon has done. Part of what it takes is an extraordinary ability to satisfy customers, year after year, even when the times change. This Danish-born company has done just that since 1906. To put this in perspective—Oticon is not quite as old as The Washington Post Company (Est. 1877), and it's only two years younger than the Coca-Cola Bottling Company. Such longevity is impressive for any company. For a technology company that began almost half a century before the invention of transistors, it's downright remarkable. Today, the Oticon brand is still recognized globally as a leader in performance and innovation.
Oticon is no overzealous startup, but it isn't an immovable institution either. It's more of a seasoned veteran that knows where and when to move. Backed by a potent parent company (hearing industry giant William Demant Holdings), Oticon remains one of the most successful makers of hearing aids in the world. The tremendously popular Oticon Opn hearing aids are the latest evidence of this. Consumers have purchased more than a million units. Oticon also has a successful medical division best known for it's Ponto bone-anchored hearing solutions, and more recent entry into cochlear implants.
History is important, but it's Oticon's focus on the future that keeps the company relevant. Since the 1970s, Oticon has owned and operated a research facility dedicated exclusively to studying hearing loss. It is here, at The Eriksholm Research Centre in Denmark, that Oticon scientists explore some of the most innovative ideas. Areas of research and development include cognitive science (how the brain perceives sound) and augmented hearing (selective amplification based what listeners want to hear) to take hearing aids far beyond simply making sounds louder.
Here is the bottom line: First, when you choose hearing aids from Oticon, you get cutting edge technology, designed by the best minds in the industry. Second, it's not all about technology. Hearing aids are meant to help people, so including the right features is just as important as pushing the limits of technology. Getting the details just right is only possible when the designers and engineers appreciate what matters most to people living with hearing loss. After more than 100 years of experience, Oticon gets this better than most.
Whether you are considering hearing aids for the first time or upgrading from an older model, Oticon hearing aids make a fantastic choice.
Oticon Hearing Aid Reviews
Here are the 10 most recent Oticon hearing aid reviews we've received:
Oticon Hearing Aid Prices
| Model | Our Price |
| --- | --- |
| OPN S1 Rechargeable | Call for price |
| OPN S2 Rechargeable | Call for price |
| OPN S3 Rechargeable | Call for price |
| OPN S1 | Call for price |
| OPN S2 | Call for price |
| OPN S3 | Call for price |
| OPN 1 | Call for price |
| OPN 2 | Call for price |
| OPN 3 | Call for price |
| Siya 1 | Call for price |
| Siya 2 | Call for price |
| Connect Clip | Call for price |
| TV Adapter 3.0 | Call for price |
| Remote Control 3.0 | Call for price |