Oticon More 1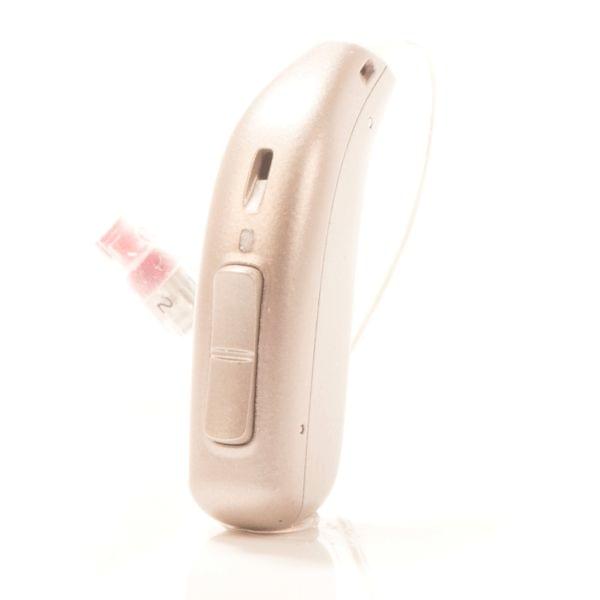 Chat for price
Start chatting now
Local fitting service included
Brand new factory direct
Flat-rate pricing, no hidden fees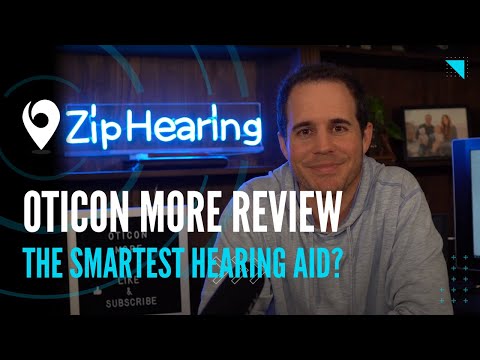 Hearing Aid Description & Features
Released by Oticon on January 12th, 2021, More 1 is Oticon's current flagship premium hearing aid and the first hearing aid on Oticon's new Polaris platform.

It builds on the success of its predecessor, OPN S1, which ranked as the #1 hearing aid in our "Best of 2020" survey.

More is Made for iPhone, which means it can stream audio directly to More hearing aids, and for the first time ever, you can stream audio from select Android phones. More is also compatible with the future Bluetooth technology LE Audio.

But the biggest advancement, is More has a built-in Deep Neural Network.

Oticon's research team got out of the lab, into real world sound environments. They took a 360° spherical microphone and put it through 12 million real world sound scenes.

Then, they used these recorded sounds to train the Deep Neural Network (DNN) technology to recognize each type of sound, and their relative importance to a hearing aid wearer.

Then, they put this DNN inside the More hearing aid. The result, is when you enter a sound scene, the hearing aid scans it, then utilizes its deep neural network to recognize the sound scene and make sure the sounds are clear and precisely balanced.

With More, Oticon has doubled down on their core philosophy (and what separates them from other brands)- that the wearer's soundscape should stay open and accessible to them, as opposed to closing it off with directional microphones and forcing the wearer to hear what the hearing aid thinks they should hear.

More is available with your choice of a rechargeable lithium ion battery, or a disposable size 312 battery.
Colors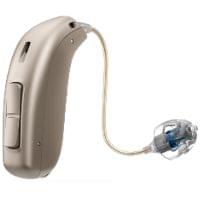 Chroma Beige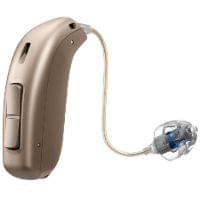 Terra Cotta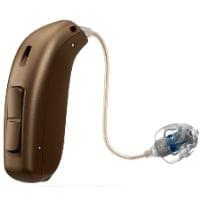 Chestnut Brown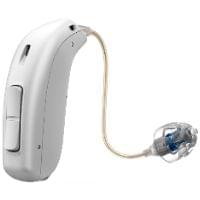 Silver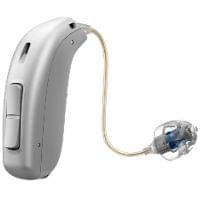 Silver Grey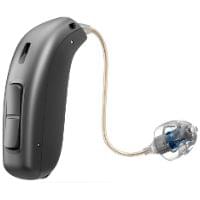 Steel Grey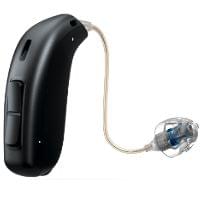 Diamond Black
Frequently Asked Questions
Videos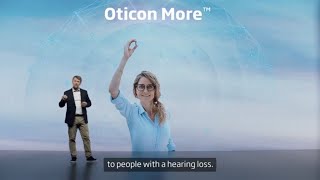 Introducing Oticon More™ - a hearing aid designed to deliver the full sound scene
Introducing the world's first hearing aid giving the brain the full perspective. For the first time ever, a hearing aid is now proven to give people with hearing loss access to all relevant sounds. Oticon More™ processes and balances the full sound scene to give the brain optimized input from all types of meaningful sounds – not just speech.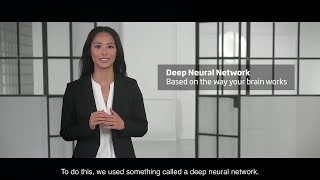 Deep Neural Network in Oticon More™
Oticon More is trained with 12 million real-life sound scenes. A Deep Neural Network (DNN) trained with 12 million real-life sound scenes enables virtually all sounds in the world to be handled precisely and automatically.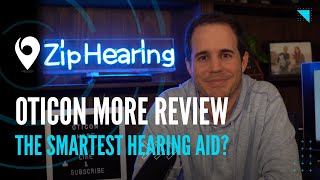 Oticon More Review
Introducing Oticon More! It features a built-in lithium ion rechargeable battery, Bluetooth connectivity to iPhones and most Android phones, and best of all... It's the world's first hearing aid with an on-board deep neural network. In this video we take a look at all of the above and more, to help you determine if Oticon More is the right choice for you. Spoiler alert- it probably is!
Accessories & Smartphone Apps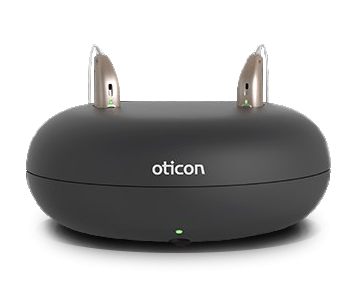 Charger (included)
This is Oticon's only charger and is the one that comes with all rechargeable hearing aids. Fully charges your hearing aids in 3 hrs, providing 24 hours of power. A quick charge of 30 minutes will provide 5 hours of power. There's also a compartment inside that has room for desiccant, which helps dry out the hearing aids overnight.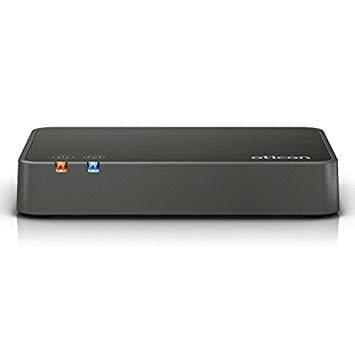 TV Adapter 3.0: $229
Plug it into the back of your TV or soundbar and the audio will be streaned directly to your hearing aids. Others can keep the TV at their preferred volume level, while you set your own volume via the app or on the hearing aids themselves.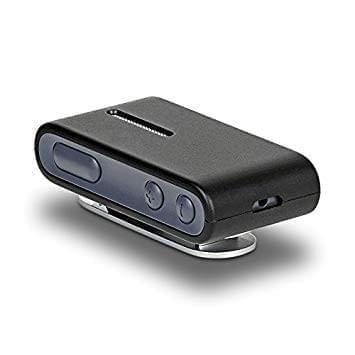 ConnectClip: $225
ConnectClip has two features. First, it's most commonly used as a Bluetooth streamer that allows you to stream audio from your phone to your hearing aids. If you have an iPhone, you don't need this, because iPhones stream directly to Oticon hearing aids. If you have an Android or any other phone and you want to stream from your phone, you need this. Even if you have an iPhone, it still may make sense to get this, because it does allow for hands free phone calls. Wear it around your neck and the microphone picks up your voice for the person on the other end of the call to hear, so you don't have to hold you the phone to your mouth when speaking. The second feature of ConnectClip is its ability to work as a remote microphone. If you have a hard time hearing in noise this accessory is a lifesaver. Attach the ConnectClip to a companion's shirt and their voice will stream directly to your hearing aids. Their voice will come through much stronger than all the competing noise in the environment.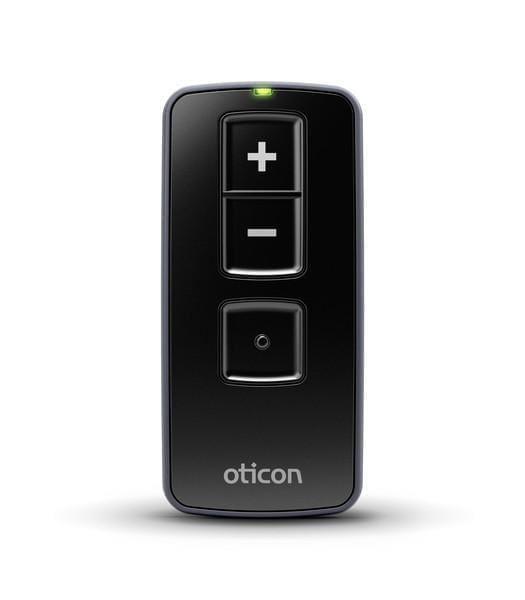 Remote Control 3.0: $179
You probably don't need this. Most people use the app to control their hearing aids, and if not the app, then the push button on the hearing aid itself. But if neither of those suit you, this remote is a simple way to control the volume and program.
Included With Your Purchase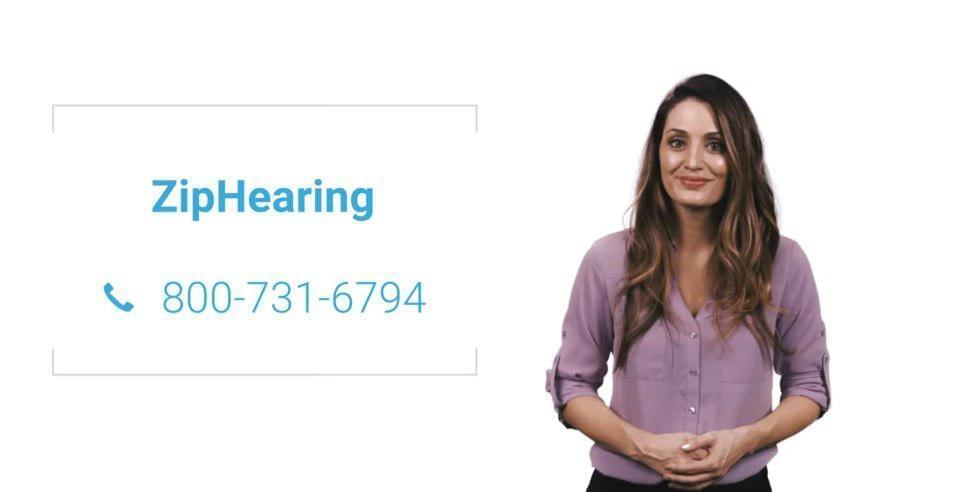 In-Person & Local Hearing Aid Fitting & Programming Service
Based on the results of your hearing test, your local ZipHearing provider will professionally fit and fine-tune your hearing aids to your unique needs.
45 Day 100% Risk-Free Evaluation Period
Once your hearing aids have been fitted, you'll have 45 days to evaluate them. All appointments with your local provider during your 45 day evaluation period are included at no additional cost. If you decide to return your hearing aids within the evaluation period, you'll be issued a 100% refund.
Follow-up Care
All follow up service appointments during your first year of ownership are included at no additional cost. After that time, your local ZipHearing provider may bill you privately for services at a rate not-to-exceed $50 per appointment.
3 Year Full Manufacturer Warranty
This hearing aid will come with a manufacturer's 3 year repair warranty and 3 year loss and damage warranty. If a hearing aid is lost or damaged beyond repair during the warranty period, your ZipHearing provider can file what is called a "Loss & Damage Claim" for you, and a new device will be issued, subject to a deductible payable to your hearing provider of $350/aid. As one of the few authorized Oticon retailers on the web, you can rest assured that no matter what happens to your hearing aids during this time period- you're covered with a full factory warranty.
Charger
A small docking/recharging station is included. Rechargeable li-ion batteries are supplied with the units (built in).
Wax Filters, Domes, and Cleaning Supplies
Simple cleaning & maintenance supplies will be provided by the manufacturer and given to you at your hearing aid fitting appointment, along with rubber or silicone domes, and wax filters, which your hearing provider will show you how to use, ensuring your hearing aids remain free of wax, oil, and other debris.
Thank you!
Your review will be made public within 24 hrs.
Thanks! We'll be in touch soon!