Avada Hearing Aid Review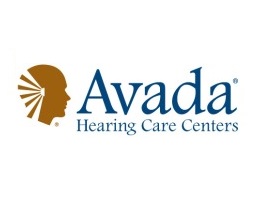 The other day I received a call from a gentleman who was researching where to buy his next hearing aids. His question- "Are Avada hearing aids good?" My response was, absolutely. If that's all you want to know, read no more- but before you go, head on over to Avada's website and check out any offers that you can use at your local Avada Hearing Care Center. If you're ready to make an appointment with Avada, you can schedule your free hearing consultation on their website here. However, if you'd like to learn a little more, then just as I've done for Miracle Ear and Beltone, I will give a brief overview of Avada as a company, some of the products they carry, and where to start if you're interested in purchasing a hearing aid from Avada.
Avada is a large company, with hundreds of retail outlets spanning 20 states. Avada Hearing Care Centers, like AccuQuest Hearing Centers is owned by the William Demant Holding Company out of Denmark, which is the parent company of Oticon Hearing Aids. Due to this relationship, if you visit an Avada Hearing Care Center, you are likely to be recommended a hearing aid with very similar technology to Oticon hearing aids. This relationship is very common in the hearing aid industry, almost all of the biggest hearing aid manufacturers are also involved in the retail distribution of hearing aids. Oticon is a top hearing aid brand and is very well respected in the industry. Whether you need a completely invisible IIC hearing aid, or a powerful behind the ear aid, there is an appropriate Oticon or Avada hearing aid for you.
While Avada does not list specific makes or models of products on their site, you could visit the Oticon website to get a better idea of some of the products Avada may carry. Additionally, if you're interested in considering all the best hearing aids on the market, feel free to visit our best selling hearing aids page and check out some of the most popular hearing aids available.
To learn more about Avada and schedule your free hearing consultation, please visit Avada's website.