Widex Hearing Aid Models, Prices, & Reviews
Local fitting service included with all purchases
Need help choosing? Enter your info and we`ll call within 20 minutes!
Popular Widex Hearing Aid Models
Widex is one of the world's largest hearing aid manufacturers – and one of the best. Founded in 1956 and headquartered Denmark, this family-owned company is known for its singular focus on audiophile-pleasing hearing aids. While the company aims to stand in a class of its own, it does share something with a few of its competitors. Location. Widex and two more of the six biggest hearing aid manufacturers in the world have their global headquarters in the Copenhagen area, just a few miles apart from one another. Along with a such a concentration of audio engineering talent, comes fierce competition at home and abroad, in the more than 100 countries where Widex hearing aids are sold.
How does Widex stand out from the crowd? If a hearing aid manufacturer could have a personality, Widex would be an avowed perfectionist, and wouldn't have it any other way. It's about quality, not quantity with this company so Widex hearing aids don't necessarily offer different features than other hearing aids - just a higher performance level than average. Widex attributes its success to an "uncompromising approach to innovation" and a mission to provide the "absolute best hearing aids". The company's unabashed assertion that "we develop digital technology at a level of quality that few can match" feels not so much like an expression of arrogance, as a philosophical credo – and maybe a slightly goading challenge to competitors.
Widex has long enjoyed a reputation for designing superb hearing aids endowed with a warm, balanced, natural sound quality. Outdoor enthusiasts tend to appreciate them for uncommonly effective wind noise reduction – arguably, the best in the industry – while musicians enjoy their dynamics and great tone. Of course, what sounds best is a matter of personal opinion, especially when it comes to music. Still, Widex hearing aids have something of a signature sound that a lot of people love.
A purist-level of commitment to producing the best hearing aids sometimes means spending a little more time perfecting technological advancements before making them available to consumers. For instance, other manufacturers were quicker to introduce made-for-iPhone hearing aids. But Widex partnered with the world's leading Low-Energy Bluetooth company to first the most battery-saving wireless streaming technology in the industry. At the same time, they also improved the fidelity of the audio, and only then launched the Widex BEYOND hearing aids (earlier version of Widex Evoke) with made-for-iPhone connectivity. We like that BEYOND hearing aids (and Evoke) include a telecoil in addition to 2.4 GHz Bluetooth. By comparison, other made-for-iPhone hearing aids exclude the telecoil to make room for a 2.4 GHz Bluetooth radio. Though telecoils don't sound as good as the more modern 2.4 GHz technology, they work with induction loop audio accessories previous hearing aid wearers may already own, and with the hearing loop systems installed in many public venues and places of worship.
Here at ZipHearing, Moment made-for-iPhone hearing aids our best-selling Widex hearing aids. Moment hearing aids come in just about any style, from completely in-canal models up to high-powered behind-the-ear models (and everything in between). Making sense of all the different options can be challenging, so here is what you need to know to begin exploring the choices. First, Moment hearing aids come in four performance levels: 110, 220, 330, and 440. The higher the number, the higher the performance level or hearing aid technology. Second, the name Moment refers to the platform or operating system of the hearing aid, not necessarily the specific model. Most models also have a name of their own, indicating the specific style of Moment hearing aid. For example, the Moment RIC 10 model indicates it's a receiver-in-canal style hearing aid, with a size 10 battery. The Moment RIC 312 D model indicates it's a receiver-in-canal style with a size 312 battery.
In the sections below, you'll find information on Widex's current and most popular hearing aids models, along with pricing and feature information so you can determine which Widex hearing aid is appropriate for you. If you're simply looking to get your Widex hearing aids repaired, or looking for Widex parts, like wax filters or domes, feel free to give us a call and we'll point you in the right direction. Otherwise, feel free to review the popular models below, and at the top of this page you'll find links to each Widex product, along with detailed information about each hearing solution on its product page.
Touted as the first hearing aid that doesn't sound like a hearing aid, WIDEX MOMENT™ sets a new standard for sound quality. This hearing aid introduces a totally new processing platform and next generation Bluetooth for pure and natural sound like no other hearing aid.
Featuring the PureSound™ pathway powered by ZeroDelay™ Technology, MOMENT offers the fastest sound processing in the industry. MOMENT's ZeroDelay processing is up to 20 times faster than the competition. Sound processing this fast changes everything heard with the hearing aid.
Ultrafast processing makes a genuine difference with open-ear hearing aids, because sound waves travelling directly into the ear canal get there sooner than amplified sound from the hearing aid.
Listeners can hear the mismatch, even if the processing delay adds only a few milliseconds. The result is a slightly unnatural or mechanical characteristic that you have probably noticed if you have ever tried other open-ear or vented hearing aids.
WIDEX MOMENT smoothes away that sounds-like-a-microphone edge, by delivering sound almost instantaneously.
Apart from PureSound with ZeroDelay processing, MOMENT features all the automatic programs, speech enhancement, Autosense Learn artificial intelligence, directional hearing, feedback prevention, and more that made the previous-generation EVOKE hearing aid great.
MOMENT also delivers upgrades in ingress protection and durability, a sleek portable charger, compatibility with the complete line of DEX accessories and the new MOMENT App for iOS and Android mobile devices, plus Remote Care support from participating providers.
Buy if:
You are looking for superb sound quality in an open-ear hearing aid. Listeners with mild or moderate hearing loss are most likely to enjoy the benefit of ZeroDelay processing.
The three brands you've already tried sounded slightly "digital" no matter how your audiologist adjusted them.
You refuse to settle for less than the best. MOMENT is perfect for you. It's the pinnacle of refinement in design, engineering, and sound quality.
It's remarkable how far hearing technology has come in just a few years. Hearing aids used to consist of a bulky earphone connected by wire to a brick-like amplifier stowed in the wearer's shirt pocket. By twisting a volume dial on the amplifier, the wearer could choose from basically two settings: too loud and not loud enough. Now, the wearer's pocket holds a smartphone that streams music and phone calls via Bluetooth wireless to tiny digital hearing aids. A sound classifier in the hearing aids continuously analyzes the listening environment, enabling them to switch automatically between pre-set listening programs optimized for different environments. Without a doubt, wearing modern hearing aids provides a totally different experience than the hearing aids of yesteryear, but Widex EVOKE are about to make even the most advanced of hearing aids seem primitive.
Widex EVOKE are the world's first machine-learning hearing aids. Machine learning is the same kind of technology online retailers use to predict which products you might like, based on your previous purchases and satisfaction ratings. Machine learning also considers data from other shoppers like you to help make product suggestions. Even if you don't bother to submit any ratings, the system can still 'get to know you' and predict what you might like to buy. The more you shop, the more accurate the predictions become. Before long, the system begins to suggest products you may not have thought of and never knew you wanted. Machine learning makes it possible for you to discover, without looking, products you didn't know you were looking for. That's an efficient way to shop!
Here is what machine learning means for hearing aids: Your hearing professional will need to program them for your hearing levels, but trying to get all the settings just right for each and every listening environment will no longer be necessary. Unlike any other hearing aids you can buy, Widex EVOKE will continually learn and adapt to your preferences and your hearing loss– and from those of other EVOKE wearers around the world.
If this claim sounds like what other hearing aid manufacturers promise, it's not. Ordinarily, automatic hearing aids behave in a much simpler way, choosing between pre-set listening programs. A sound classifier in the hearing aids determines which of the programs to activate in each listening environment, but the settings used in each program never really change (except through user adjustments or by reprogramming the hearing aids). Moreover, sound classifiers don't consider individual preferences. Imagine going to a party where people are talking and listening to music. In this situation, one listener might prefer a conversation-enhancing program while another might choose a music program. If you prefer a different program than the classifier selects, you will need to manually override the classifier every time you encounter this situation. Frustrating. EVOKE hearing aids are different. They use a sound classifier too, but machine learning will fundamentally change how listeners experience automatic program changes. With EVOKE, the program settings are not limited to a fixed selection of unchanging alternatives. Instead, the settings will adapt and evolve over time, through anonymous input from EVOKE wearers everywhere, increasing sound quality in background noise and everywhere else.
There are two ways for EVOKE wearers to take advantage of machine learning. One way is just by using the hearing aids the same way you would use any others. SoundSense Adapt will fine tune the settings based on where and when you make manual adjustments. The second way is to record your preferences using SoundSense Learn in the EVOKE App for iOS and Android mobile devices. All you have to do is compare alternative programs and pick your favorite. It's dead-simple and only takes a matter of seconds each time. Based on your responses, the app generates two more programs for you to compare. You can repeat the process as many or as few times as you like as the app refines the settings to suit your taste.
Widex Evoke is built on the e-Platform, which includes an all-new chipset, 2.4 GHz wireless for direct Bluetooth connectivity from Apple iOS devices and control from iOS and Android devices, and several new features and updates to the Evoke app. Widex Evoke is compatible with Widex's full line of dex accessories.
Widex Evoke's best-selling style is the RIC 312 D model (the D stands for Direct), as in, Direct Bluetooth connectivity. If you'd like a smaller more discreet device, the RIC 10 model is for you, though it doesn't offer direct Bluetooth connectivity. You can also get the Evoke in a standard BTE (behind-the-ear) model, the Evoke BTE 13 D, which does offer direct Bluetooth connectivity.
Buy if:
You want the world's first and only hearing devices with machine learning, for a hearing experience that evolves over time.
You are excited about the idea of hearing aids that predict and respond to your individual preferences—because this has just become a reality.
You want made-for-iPhone hearing aids that also include ear-to-ear streaming and a telecoil. Ideal for movie lovers, world travelers and anyone who frequently uses hearing loop systems in theaters, train stations, churches, meeting rooms, and other venues.
Widex Hearing Aid Reviews
Below you'll see our 10 most recent and real Widex hearing aid reviews and complaints, on all the latest models such as
Moment
,
Evoke
.
Any time you read a customer review on Widex hearing aids, its important to note that a significant factor contributing to the customer`s review is the skill of the hearing provider who fit their hearing aids. For more information on this, we`d encourage you to check out our YouTube video:
Do Hearing Aid Reviews Matter
?
Product reviewed: Widex Moment 330
VERIFIED BUYER | Blaine, MN
I am extremely happy with my WIDEX hearing aids. I was worried that they would be somewhat like the hearing amplifiers that I briefly used. Its a good chunk of money to put out there hoping something will work. I was not disappointed. Actually I feel like I have my life back! I was neglecting conversations with family and friends because I knew I would miss a lot and couldn't keep up. It gets old saying "what" all the time.I had given up. Very easy -actually fun to use with my phone. I lived in fear of phone calls before as I had to guess words people were saying. I may go back to being a group leader at church! Very exciting for me! Don't hesitate- get your life back! Really
1 person found this review helpful
Product reviewed: Widex Moment 330
When through trial periods with two sets of 330 Moment TWICE. Both sets randomly reset many many times of day. Volume resets and feedback problems also occurred spontaneously. Wider will not be my choice.
2 people found this review helpful
Product reviewed: Widex Moment 440
My hearing aids keep turning on and off when I use my phone. Most of the time it it's the left one. I can't listen to music because my right ear, I have the most hearing loss.
2 people found this review helpful
Product reviewed: Widex Moment 440
VERIFIED BUYER | Broomfield, CO
My new Widex hearing aids are excellent. I like the sound quality, streaming capabilities, and compact fit behind my ears. Additionally, when my Widex hearing aids developed an issue, my local provider contacted them while I was in my appointment. Two Widex representatives were on the phone line with my provider. When they could not solve the software issue, I was provided a loaner pair of hearing aids. Widex immediately shipped replacement hearing aids overnight. Overall, these are great hearing aids for me. I appreciate ZipHearing helping me find the best solution and very pleased with Widex.
4 people found this review helpful
Product reviewed: Widex Moment 440
I have been a Widex user for several years and had the Evolve model and upgraded to Moment 440 because the widex Evolve charger failed while still under the factory warranty. Widex upgraded me to Moment and no extra charge. The technology has improved and the clarity is amazing.
I am in sales and on the phone consistently. I can always hear clearly without any issues with Bluetooth. For anyone debating, I can attest, it's life altering.
3 people found this review helpful
Product reviewed: Widex Moment 440
Widex recently pushed a firmware update through their app that breaks the hearing aids. Mine are now randomly rebooting multiple times a day, which means that for several seconds they totally stop working - usually right in the middle of a conversation. This has made them almost useless. They've been totally unresponsive and my audiologist says that there's no timetable for a fix. That was a waste of $5k.
12 people found this review helpful
Product reviewed: Widex Moment 440
VERIFIED BUYER | Centennial, CO
So far so good. They have definitely improved my hearing of high pitch sounds and that is why I got them. I have not had them for a long enough time to give them a 5 star rating but they have worked as described by the doctor. It does take a while to get use to hearing aids since this is my first set.
4 people found this review helpful
Product reviewed: Widex Moment 440
VERIFIED BUYER | Overland Park, KS
I'm a seventy-three-year-old designer and public figure. I've traveled internationally since the 90s making public presentations for my industry. In the last couple of years I was mildly aware I was missing some conversation and for my work, had difficulty on stage hearing people in the audience during Q&A. Only after two of my closest co-workers told me a few months ago that I was missing a lot and often did I realize just how much more my hearing has deteriorated!


I tried a few simple fixes on my own with non-prescription hearing amplifiers, but they amplified everything and were very distracting. The quality was not as expected, within a few weeks the battery hinge broke in one even with careful handling. I knew pretty quickly that they were a waste of money.


I made an appointment for a professional hearing test to see just how bad my hearing loss is…which was shocking that it is 55%! I did a little research for the brands that are available and chose Widex rechargeable, over the ear model which completely disappears when in place which is perfect.


I like the fact I can Bluetooth my phone to the hearing aids if I chose to. I usually don't but it's great in noisy areas or even if I want to listen to a podcast on my phone without removing the hearings aids and inserting portable earbuds to listen.


I also love the extra-long charge life. The charging unit is small and easy to use as well as secure when I place the hearing aids in to charge overnight. Since I travel for business, the charger will fit easily in my purse to take with me. Best of all…no fumbling with expensive batteries that don't seem to last that long and have stopped working unexpectedly making the change to new ones inconvenient at times.
If there is anything negative, it's certainly low level.


The hearing aids are new and I'm rather petite so the little plastic thread that fits in the curve of the inside of my ear are taking time to bend and stay in place, but I was told ahead that might occur and find it's getting better and expect before long it will have adjusted to the shape of my ear. It doesn't affect the placement of the actual hearing aid in the ear canal itself so very minor.


I have adjusted to the little noise of sliding sunglasses and readers on and am mindful not to snag the earpiece on the hearing aids when removing glasses.


I would recommend this hearing aid to a friend for a variety of reasons. The quality of the device, the options for adjusting it easily on my phone for my surroundings and the ease of use and clarity. As I said, they virtually disappear when in place and I can hear well. I didn't realize how much I was missing.
For anyone considering purchase of hearing aids, I recommend doing due diligence to learn what to expect, where to purchase and what the different hearing aid brands offer for their own personalized use. I'm very happy with my Widex brand hearing aids, I feel it's the best choice I could have made.
10 people found this review helpful
Product reviewed: Widex Moment 440
VERIFIED BUYER | Carmichael, CA
The Widex hearing aid with Bluetooth connectivity and the Moment App for personal control is a game changer for me. I work with clients by telephone. My hearing was getting so bad I couldn't hear on the phone and that I thought I was going to be forced into retirement. Bluetooth connecting my cell phone to my hearing aids saved my career. I can actually hear better on the telephone now than I can in person.
2 people found this review helpful
Product reviewed: Widex Moment 220
VERIFIED BUYER | Marina Del Rey, CA
The sound quality is good, but I am 92 years old and still figuring out how to put them on correctly. My eyes are blurry so trying to clean the ear pod tips is quite hard. I am having my eyes checked later this month, so hopefully they can correct my watery eye problem.
1 person found this review helpful
Widex hearing aid apps & accessories
Have you ever thought about controlling your hearing aids from your smartphone? If so, check out some of the Widex apps below. Be sure to check compatibility of these apps with your phone or tablet, because some apps are built exclusively for iOS devices, others for Android devices, and the functionality that you get from these apps may vary depending on the type of phone or tablet you use. In addition, sometimes apps may be built exclusively for iPhones (for example), and may not work on iPads. So it`s very important to check compatibility of your devices before selecting your hearing aids based on the apps available from Widex.
You should also consider some of Widex`s accessories, such as TV streamers and remote microphones. Again, it is important to do your due diligence as far as compatibility. Not all Widex hearing aids will work with all of the below Widex accessories. To find compatibility information, find the Widex hearing aid on our site that you are looking for, then scroll down and you will see a section on the product page which reviews this information.
If you need Widex supplies, such as domes, filters, or cleaning tools, we recommend contacting the local Widex provider who sold you your hearing aids. You may also sometimes find these parts relatively inexpensive on sites like Amazing and eBay. For accessories, we do not recommend buying them on sites like Amazon or eBay, as that is not an approved sales channel for most major manufacturers, and sellers on those sites are likely not authorized Widex retailers. You can also of course always buy these accessories from the local hearing provider which sold you your Widex hearing aids.
Please note: We are only able to sell accessories & parts of supplies to customers who have purchased hearing aids through ZipHearing.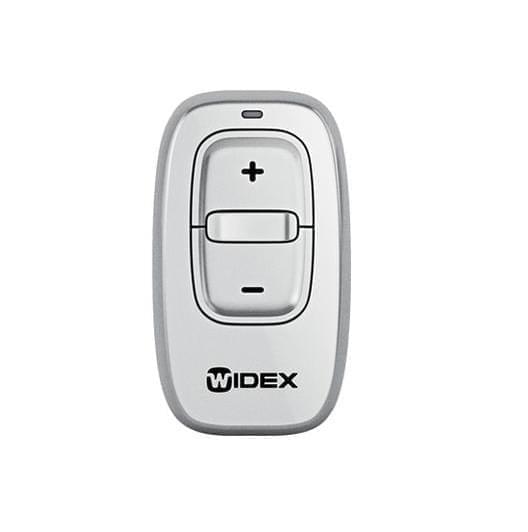 RC-DEX: $149
You probably don't need this. Most people use the app to control their hearing aids, and if not the app, then the push button on the hearing aid itself. But if neither of those suit you, this remote is a simple way to control the volume and program.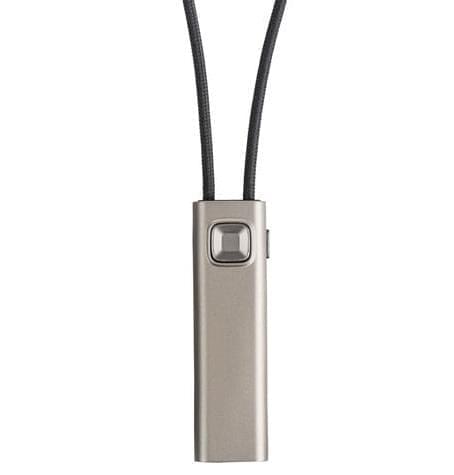 COM-DEX: $249
This is a Bluetooth streamer that allows you to stream audio from your phone to your hearing aids. If you have an iPhone, you don't need this, because iPhones directly stream to Widex hearing aids. If you have an Android or any other phone and you want to stream from your phone, you need this. Even if you have an iPhone, it still may make sense to get this, because it does allow for hands free phone calls. Wear it around your neck and the microphone picks up your voice for the person on the other end of the call to hear, so you don't have to hold you the phone to your mouth when speaking.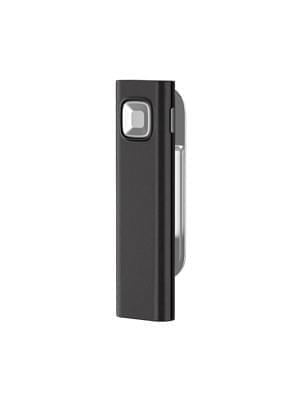 COM-DEX Remote MIC: $269
Used as an optional "add on" with the standard COM-DEX. Clip the COM-DEX Remote Mic to a companion's shirt and their voice will stream directly to the COM-DEX worn around your neck, and then to your hearing aids. Their voice will come through much stronger than all the competing noise in the environment.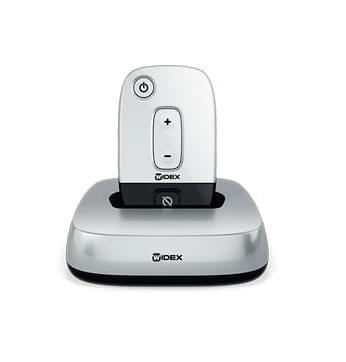 TV-DEX: $299
Plug it into the back of your TV or soundbar and the audio will be streaned directly to your hearing aids. Others can keep the TV at their preferred volume level, while you set your own volume via the app or on the hearing aids themselves.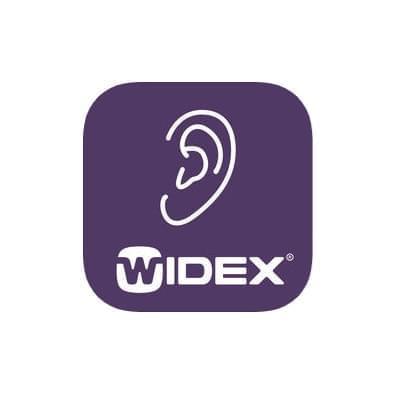 Evoke App
Take control of your hearing aids. Adjust sound settings like volume, program, base & treble. Create your own listening programs for certain environments. Use the SoundSense Learn feature (powered by machine learning), to compare sound profiles and help your hearing aids get smarter over time.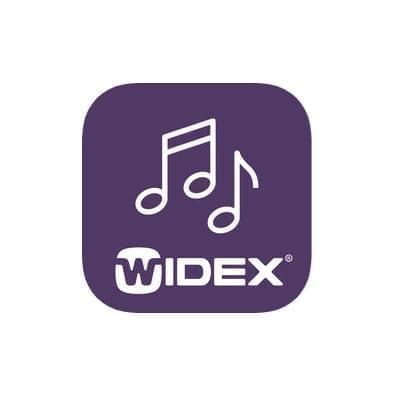 ToneLink App
If your phone doesn't directly pair to EVOKE hearing aids, and you don't use a COM-DEX accessory, this is the app for you. This app allows you to adjust the volume, programs, mute the hearing aids, and change the focus direction of the microphones.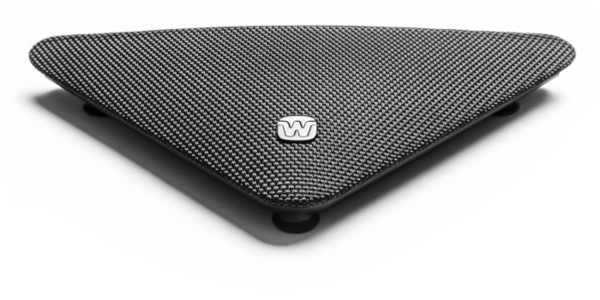 TV Play: $249
Plug it into the back of your TV or soundbar and the audio will be streaned directly to your hearing aids. Others can keep the TV at their preferred volume level, while you set your own volume via the app or on the hearing aids themselves.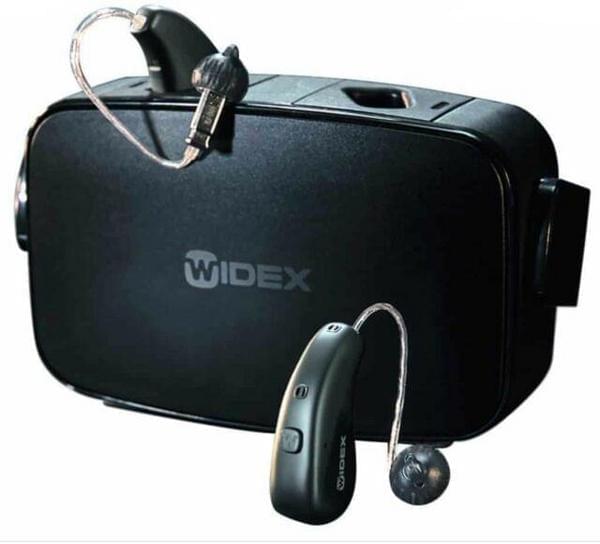 Charger (Included)
This is Widex's only charger and is the one that comes with all rechargeable hearing aids. Fully charges your hearing aids in 4 hours, providing 16-20 hours of power. A quick charge of 30 minutes will provide 4 hours of power.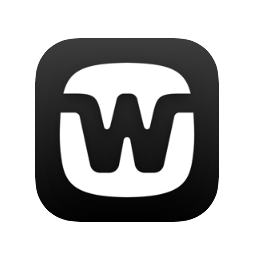 Moment App
Take control of your hearing aids. Adjust sound settings like volume, program, base & treble, and microphone directionality. Create your own listening programs for certain environments. Use the SoundSense Learn feature (powered by machine learning), to compare sound profiles and help your hearing aids get smarter over time.