Hearing Health News – January '23
In this recurring blog series, we take a look at a few of the prior month's biggest stories in the world of hearing health care
HearAdvisor launches audio lab to hear and compare hearing aids online
The hearing aid industry is notoriously difficult for consumers to navigate.
There are dozens of brands and hundreds of models, and hearing devices can range from $25-$3500 each.
Despite the rapidly growing number of products on the market, there are surprisingly few resources for consumers to objectively sort through those options.
A small group of audiologists has set out to change that.
Launched at CES 2023, HearAdvisor is the first independent lab focused exclusively on testing and rating the quality and performance of OTC and prescription hearing aids.
HearAdvisor's independent, objective scientific data will introduce a new dimension of information for shoppers who until today had to rely on marketing claims and the subjective opinions of product reviewers.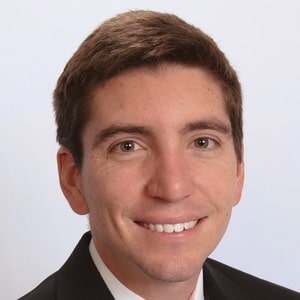 Abram Bailey, Au.D.
Founder at HearAdvisor and HearingTracker
To assess how well real hearing aids perform on the ear, HearAdvisor uses an industry-standard acoustic manikin, lab-recreated ambisonic audio environments, and validated scientific metrics.
How HearAdvisor measures hearing aid performance
For now, lab results are published on specific hearing aid model pages over at HearingTracker.com, where consumers can also compare hearing aid reviews and prices.
We think this is a brilliant initiative by HearAdvisor and we hope to one day feature their findings on our own site.
Oticon releases firmware upgrade for More hearing aids
Our customers wearing Oticon More have been reporting Bluetooth connectivity issues for some time now.
Oticon More hearing aids were sometimes streaming audio to only one ear, losing connectivity to the app, and disconnecting Bluetooth entirely.
As of January 19th Oticon has released firmware version 1.4.2 and this update fixes these Bluetooth connectivity issues.
Getting the update does require a visit to your hearing care provider's office.
Your aids will be wirelessly connected to the hearing provider's computer and the new update will be installed in less than 5 minutes.
Vermont Attorney General's Office sues OTC hearing aid company Nano
The Vermont Attorney General's Office has filed a lawsuit against Nano Hearing Aids for allegedly misleading consumers about the effectiveness and quality of its products.
Among other complaints, the lawsuit alleges that:
Nano made misleading statements on its website and in advertisements, implied that its products were FDA-approved
Products were falsely represented as American-made
Nano put consumer's health at risk by promoting a deceptive online "hearing test" that leads consumers to believe their test results are reviewed by hearing experts, when they are not, and invariably recommending the purchase of Nano's most expensive product regardless of the results.
The lawsuit seeks to protect consumers by requiring Nano to refund money, give up any profits resulting from violations of the law and pay penalties.
Consumers who purchased products from Nano are encouraged to contact the Consumer Assistance Program (CAP).