Lyric Hearing Aid Review
Phonak Lyric is the world's first and only 100% invisible hearing aid designed to be worn around-the-clock – 24 hours a day, 7 days a week
Lyric hearing aids promise what so many other hearing aids can't- a truly invisible and "set and forget" hearing solution.
It sounds like the ideal hearing aid.
But does it work as advertised?
How much does it cost?
What are the pros and cons, and are Lyric wearers happy with it?
In this complete guide, written by an experienced Lyric hearing aid provider, we'll go over all the above and more, to help you decide if Lyric hearing aids are right for you.
What is the Lyric hearing aid?
Made by Phonak, one of the world's most respected hearing aid brands, the Lyric hearing aid is a one-of-a-kind extended-wear hearing device.
What is an extended-wear hearing device?
It's a hearing device that can be worn 24/7, for months at a time, without needing to remove it daily for things like sleeping, bathing, and dealing with batteries, like you would a traditional hearing aid.
It's a hearing device that (once inserted by a Lyric hearing care professional), can be left alone for months on end, until the battery dies and needs replacing.
How much do Lyric hearing aids cost?
Lyric hearing aids usually cost between $3,000 and $5,000 for a pair.
That cost is in line with the average price for a pair of traditional hearing aids, which is $4600.
But- there's more to the story.
Lyric hearing aids are sold on a subscription basis, which means that fee of $3,000-$5000 for a pair, has to be paid yearly.
Why?
On average, every 2-3 months, when your battery dies, the entire hearing aid has to be replaced by your hearing care professional.
Your annual subscription fee covers these replacement devices throughout the course of a year.
Lyric hearing aids are not sold any other way- you can't simply buy a device, use it for 2-3 months, and then buy another device.
You buy an annual subscription, get all the devices necessary during that period, and at the end of the year, you decide whether or not you'd like to renew.
Lyric is typically not covered by health insurance (at least not on a recurring basis), but most hearing care providers do offer financing.
How to get a Lyric hearing aid
To start the process to get a Lyric hearing aid, the first thing you need to do is find a Lyric hearing care provider near you, using this tool.
Before fitting you with your Lyric hearing aids, your provider is going to conduct a thorough examination of your ears and complete a hearing test to ensure you are a candidate.
Profile of a Lyric hearing aid candidate
Mild to moderately-severe hearing loss
No ear canal conditions such as growths, skin conditions, ear infections, or extremely thin or dry skin
No history of radiation therapy to the head or neck
No middle ear conditions such as tympanic membrane perforation, PE tubes, cholesteatoma, and chronic/recurrent otorrhea
Not an avid scuba or skydiver
Sufficient cognitive abilities to understand the device
No TMJ disorder with otalgia
If you are on prescription anti-coagulation therapy, have an immune disorder or uncontrolled diabetes, or have undergone chemotherapy within the last 6 months, your hearing care provider will request medical clearance from your physician.
If you meet all the above criteria, you can typically begin your trial period with your first devices at that initial consultation appointment, as Lyric providers keep plenty of the devices in stock.
Your hearing care provider will select the correct size for you (see graphic below), and will insert and program your lyric hearing device and instruct you on use.

A Lyric trial period is between 30-45 days, depending on your state, and during this period you can cancel your subscription for a refund if you're not satisfied.
Some professional fees may apply (paid to your hearing care provider), in the event of a cancellation during your trial period, and this should be discussed with your Lyric hearing care provider.
Pros and cons of Lyric hearing aids
While Lyric hearing aids sound like the ideal hearing aid, you should carefully consider the pros and cons before starting a subscription.
Pros
Invisible: Lyric is one of the few devices on the market that is truly 100% invisible when worn. In many cases, even if someone looks in your ear very closely to try and see it, they won't be able to.
Waterproof (mostly): Lyric can be worn in the shower and you don't need to be concerned about sweat or moisture damaging it, but it's not advised to swim with Lyric in.
Comfortable: The right candidates usually won't even feel Lyric hearing aids in their ears. Lyric is both antimicrobial and breathable, allowing for a very natural feel.
Set and forget: Unlike traditional hearing aids, you don't have to take out Lyric devices daily, nor do you need to change the batteries, or clean them. As an option, you can adjust the volume, using a mini magnetic keychain wand remote if you'd like.
Cons
Expensive: Unlike most hearing aids that you pay for one time and they last 5-7 years, Lyric's annual recurring cost of $3000-$5000 is a dealbreaker for many people.
Not digital: Lyric is an analog hearing aid, which means that your hearing provider can't "tweak" the sound settings on the computer as much as they can on digital hearing aids, though some people consider this a good thing.
Not Bluetooth compatible: Many people want Bluetooth hearing aids and enjoy the convenience of streaming phone calls and music to their hearing aids, and adjusting their hearing aids via their phone. This is not possible with Lyric.
Reliability issues: A device is supposed to last 2-3 months before needing to be changed, but as is evidenced in some of the reviews below, this isn't always the case.
Lyric hearing aid reviews
Lyric was initially released in 2009, and in the years that followed its release there were pretty widespread complaints of battery life and reliability issues.
The Lyric product has undergone a lot of changes over the years in the areas of reliability, battery life, functionality, and more sizes of units have been released.
As you'll see in the 300+ comments below, there are raving fans of Lyric hearing aids, and others who gave it a shot but it wasn't right for them.
We strongly recommend reading through the comments below to get a good consensus on how users feel about their Lyric hearing aids, particularly as they compare to traditional digital hearing aids.
Affordable alternatives to Lyric
Let's face it, at around $3,500 per year for a pair of Lyric hearing aids, on a recurring annual basis, Lyric is just not a practical solution for a lot of people.
The good news is, the same company that makes Lyric, also makes an excellent daily wear device that is invisible, with the primary difference being that you take it out each night, and for bathing.
And, it's way cheaper.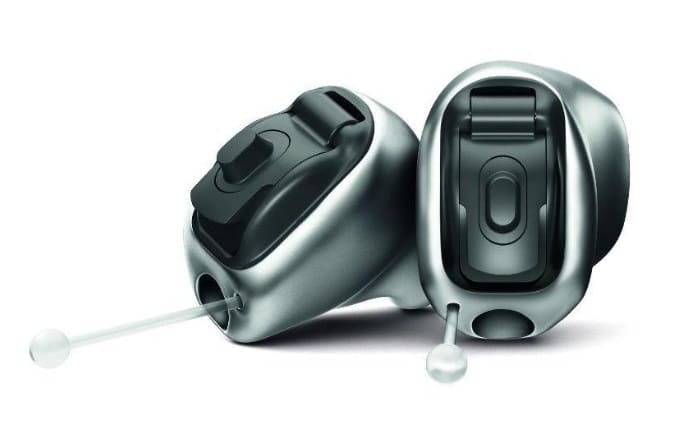 The model is called Phonak Virto Titanium (scroll down to see the titanium model), and it ranges from $3800-$4600 for the pair through ZipHearing.
Conclusion
My personal feeling, having fit Lyric devices to customers, is when Lyric works as it should, it's magical.
As a hearing care provider, it is incredibly satisfying to have a good Lyric candidate and achieve a good fit, where the user finds them comfortable and loves the sound quality.
It is truly as close to natural hearing and a hearing-aid-free lifestyle as you can get- with no fuss.
If you meet the candidacy criteria above and aren't dismayed by the high recurring costs, give Lyric a shot!
Have you tried Lyric?
Please share your experience with everyone in the comments below!