Signia Pure 7X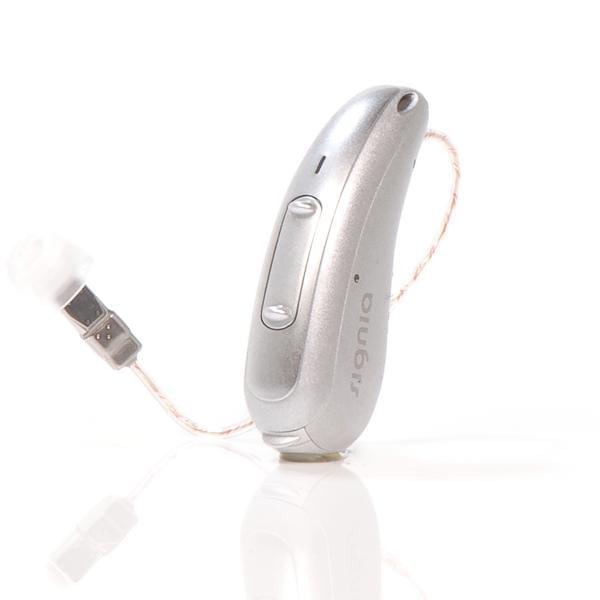 Local fitting service included
Brand new factory direct
Flat-rate pricing, no hidden fees
Hearing Aid Description & Features
Signia Pure 7X is Signia's best (non-rechargeable) hearing aid.

It's powered by disposable size 312 batteries which will need to be changed about once a week- because this hearing aid is delivering a ton of functionality, packed in a cosmetically-acceptable size.

For starters, this hearing aid is built on the all new Xperience platform. What's so special about the Xperience platform?

Traditional hearing aids either focus on the wearer's general surroundings or what is directly in front of them, not both. They also assume the wearer is stationary, meaning the wearer can miss out on important sounds and speech as environments change and they move from place to place.

Hearing aids built on this platform are the first (ever), to include integrated acoustic-motion sensors, which allows for a complete analysis of each wearer's dynamic soundscape resulting in a natural sound and clear speech from any direction, in any situation - even when moving.

As a result of having these motion sensors, wearers report improved ability to understand speech, with significantly reduced listening effort, both when in motion and when stationary. Signia has indicated that 90% of Xperience wearers report a natural sound experience when in motion.

Pure X hearing aids also include Signia's proprietary Own Voice Processing (OVP), which helps the wearer's voice sound more natural to them.

Pure X hearing aids are Made for iPhone, meaning they can stream music and calls directly from Apple devices without the use of additional accessories. Of course, there is nothing wrong with using your phone the old-fashioned way – by holding it up to your ear. If that is your style, Pure X is still a great choice, because the full-bandwidth link between the two hearing aids transmits the phone signal wirelessly from one hearing aid to the other.

Last but not least, Signia has redesigned this new RIC device, with a slimmer housing, providing for a more discreet fit.

If you have questions about this hearing aid that you don`t find answered on this page, or are looking for specs on this device, you might want to check out the downloadable documents (below), visit Signia`s website, or feel free to give us a call at 800-731-6794.
Colors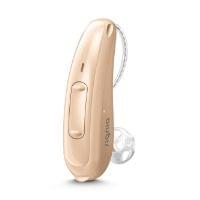 Beige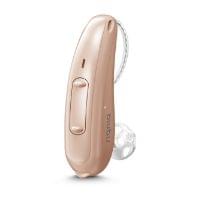 Rose Gold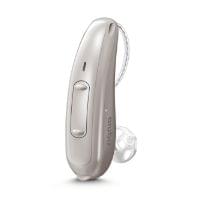 Dark Champagne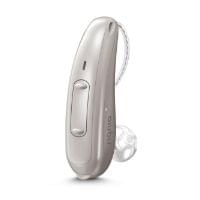 Sandy Brown
Deep Brown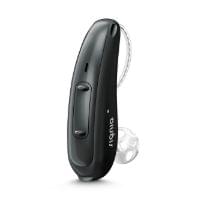 Black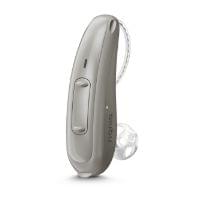 Granite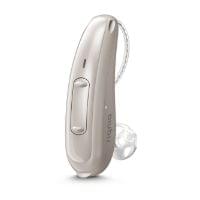 Grey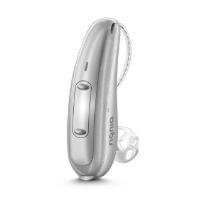 Silver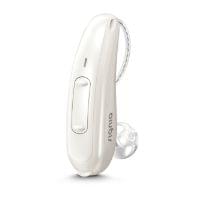 Pearl White
Frequently Asked Questions
Accessories & Smartphone Apps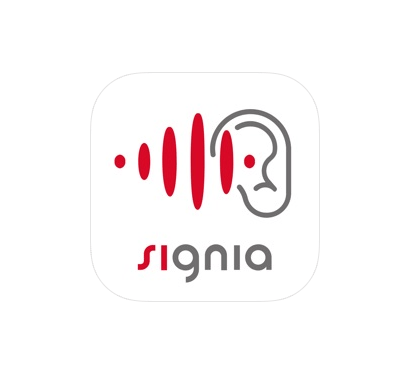 Signia App
Take control of your hearing aids. This app allows you to control sound settings like volume, program, and microphone directionality. In some cases, your hearing provider can even make remote adjustments to your hearing aids through the app.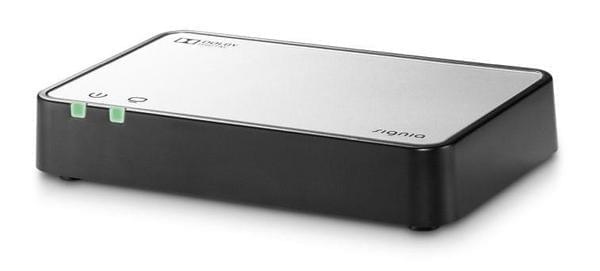 Streamline TV: $199
Plug it into the back of your TV or soundbar and the audio will be streaned directly to your hearing aids. Others can keep the TV at their preferred volume level, while you set your own volume via the app or on the hearing aids themselves.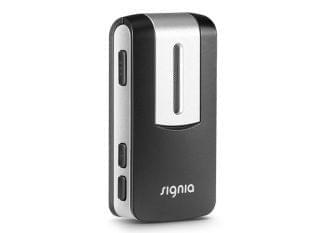 Streamline MIC: $199
If you have an Android phone or any non-Apple smartphone, you'll need this device if you wish to stream audio from your phone to your hearing aids. If you have an iPhone, you won't need this device, because Signia hearing aids are directly compatible with iPhones. Even if you have an iPhone, it still may make sense to get this, because it does allow for hands free phone calls. Wear it around your neck and the microphone picks up your voice for the person on the other end of the call to hear, so you don't have to hold you the phone to your mouth when speaking.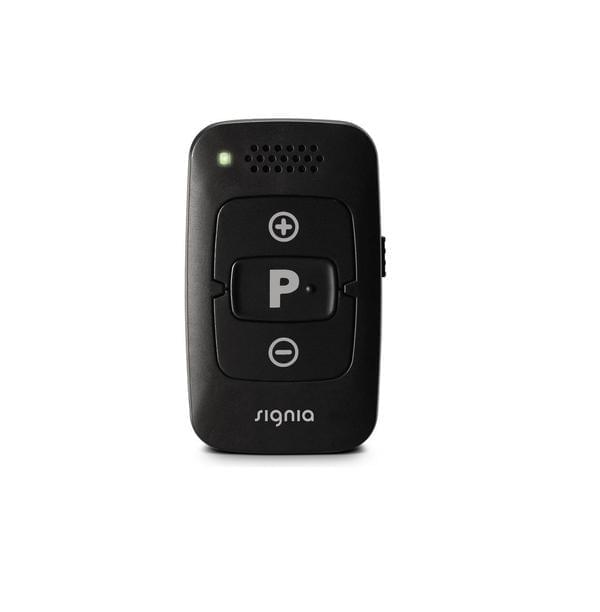 miniPocket Remote: $139
You probably don't need this. Most people use the app to control their hearing aids, but if that doesn't suit you, this remote is a simple way to control the volume and program.
Included With Your Purchase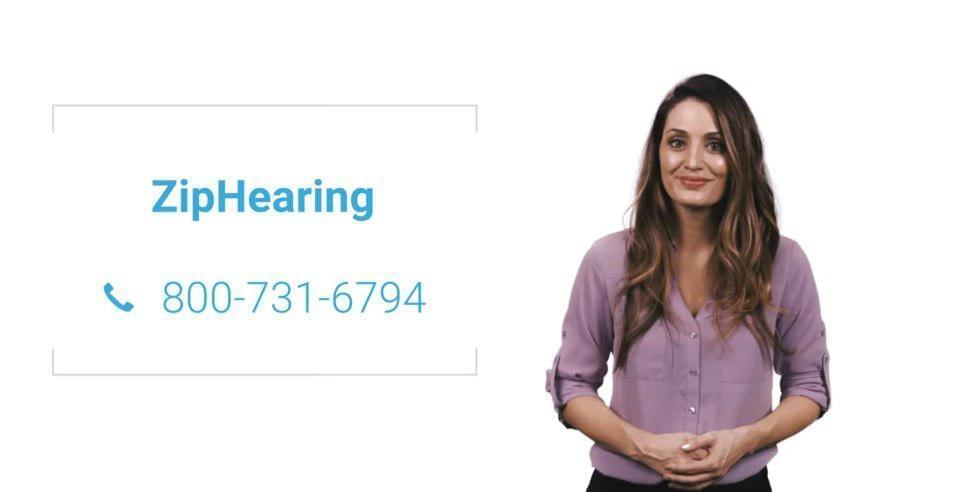 In-Person & Local Hearing Aid Fitting & Programming Service
Based on the results of your hearing test, your local ZipHearing provider will professionally fit and fine-tune your hearing aids to your unique needs.
45 Day 100% Risk-Free Evaluation Period
Once your hearing aids have been fitted, you'll have 45 days to evaluate them. All appointments with your local provider during your 45 day evaluation period are included at no additional cost. If you decide to return your hearing aids within the evaluation period, you'll be issued a 100% refund.
Follow-up Care
All follow up service appointments during your first year of ownership are included at no additional cost. After that time, your local ZipHearing provider may bill you privately for services at a rate not-to-exceed $50 per appointment.
3 Year Full Manufacturer Warranty
This hearing aid will come with a manufacturer's 3 year repair warranty and 3 year loss and damage warranty. If a hearing aid is lost or damaged beyond repair during the warranty period, your ZipHearing provider can file what is called a "Loss & Damage Claim" for you, and a new device will be issued, subject to a deductible payable to your hearing provider of $350/aid. As one of the few authorized Signia retailers on the web, you can rest assured that no matter what happens to your hearing aids during this time period- you're covered with a full factory warranty.
1 Year Supply of Batteries
At the time your order is placed with ZipHearing, you're sent a 1 year supply of hearing aid batteries delivered directly to your door. These batteries will usually arrive to your home before your scheduled date to pick up the hearing aids from your ZipHearing provider's office, but if they aren't, your provider will get you started with a few batteries at your delivery appointment. We provide premium Rayovac batteries which have a shelf life of 4 years.
Wax Filters, Domes, and Cleaning Supplies
Simple cleaning & maintenance supplies will be provided by the manufacturer and given to you at your hearing aid fitting appointment, along with rubber or silicone domes, and wax filters, which your hearing provider will show you how to use, ensuring your hearing aids remain free of wax, oil, and other debris.
Reviews
Pay with PayPal
Note: Hearing aids are not shipped direct to customers. All hearing aids will be shipped directly to the local ZipHearing provider, after having received the order from their office.
Thank you!
Your review will be made public within 24 hrs.
Thanks! Our hours are 7am-4PM PST M-F. We'll call you when we're in!