Starkey Livio 1600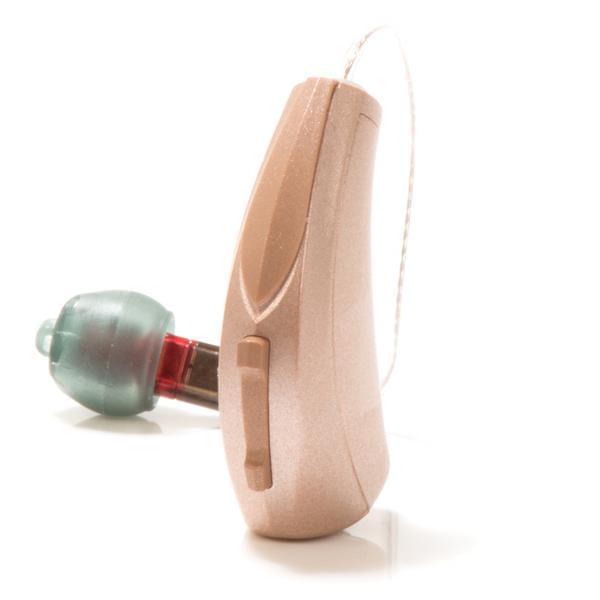 Chat for price
Start chatting now
Local fitting service included
Brand new factory direct
Flat-rate pricing, no hidden fees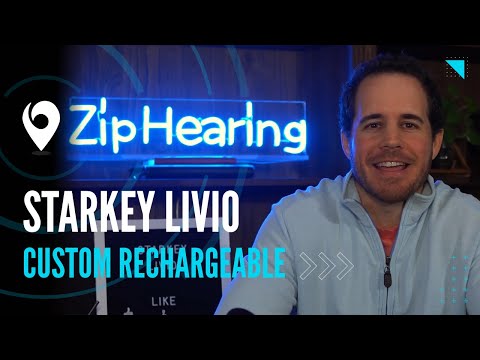 Hearing Aid Description & Features
*Rechargeable model is an extra $50/aid, with charger included.

Starkey Livio 1600 is a sensible choice for someone wanting a great Starkey hearing aid without breaking the bank.

It offers perhaps the best bang for the buck out of Starkey's entire lineup.

This is a 16 channel hearing aid, that means your hearing provider will have plenty of flexibility in adjusting this hearing aid to meet your unique hearing profile.

It features 4 customizable hearing programs that can be programmed by your hearing provider and accessed/changed through the onboard push-button, smartphone app, or a handheld remote control.

This hearing aid is available in a receiver-in-canal (RIC) style, or behind-the-ear (BTE) style.

The majority of our customers buy the RIC style, as it's more comfortable, lightweight, and discreet.

There are a few variations of the RIC style, our favorite is the Micro RIC 312, as this is the smallest one Starkey makes.

If you're leaning towards rechargeable batteries, you'll want the RIC R style, and those are a slightly higher price per hearing aid.

We like the lower price of the 1600 model (compared to the premium 2400 model), and that Starkey doesn't strip too many features away from this 1600 model.

Even with its lower price, you still get speech in noise reduction, which helps you hear in noisy environments, and wind noise reduction, which reduces wind's ability to cover up speech sounds when you're outdoors.

We think the 1600 model is a sensible and conservative choice, and if it turns out you need more from your hearing aids, you always have the option to upgrade within your 45 day trial period and try a higher end model.

If you have questions about this model please feel free to call us at 800-731-6794, or check below for some of the frequently asked questions.
Colors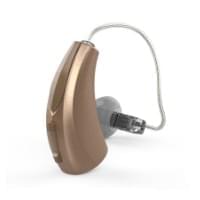 Champagne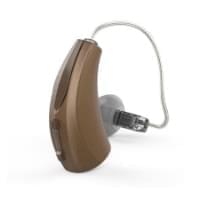 Bronze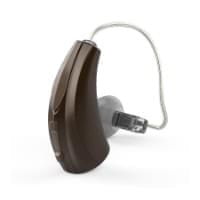 Espresso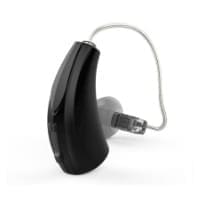 Black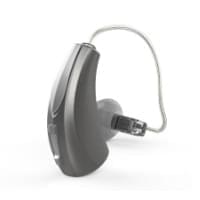 Slate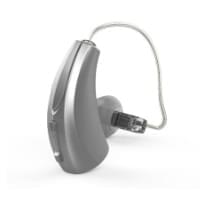 Sterling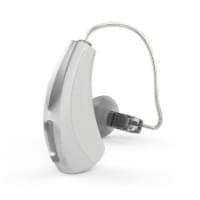 White w/ Sterling
Frequently Asked Questions
With Livio 1600, you get most of the same features included in more advanced models. The difference is in the sophistication or performance level of the features, which are more advanced in the i2000 and i2400 models. Directional processing, noise management, and speech optimization sound processing are some of the features that improve with those models.
Yes, for a slightly higher price there is now a new rechargeable version of this hearing aid.
Yes! Starkey makes a CROS transmitter that is compatible with this hearing aid which uses a size 312 battery.
Accessories & Smartphone Apps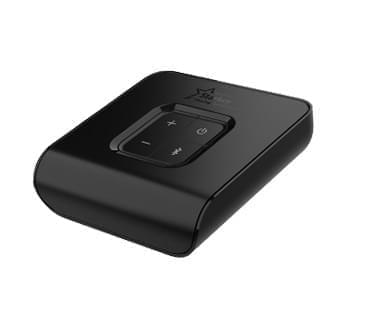 Starkey Hearing Technologies TV Streamer: $319
Plug it into the back of your TV or soundbar and the audio will be streamed directly to your hearing aids. Others can keep the TV at their preferred volume level, while you set your own volume via the app, on the hearing aids themselves, or via the buttons on the device itself.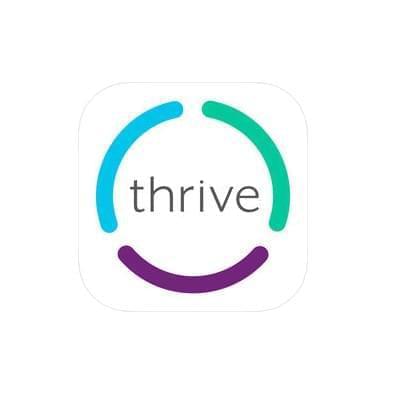 Thrive Hearing Control App
Take control of your hearing aids, with the most advanced app in the hearing aid industry. Adjust hearing aid volume, base and treble, create customized programs, and stream music or phone calls with the touch of a button. The Thrive app also gives you access to healthable features like brain and body activity tracking. You can set goals and your Brain Score and Body Score will let you know how close you are to meeting them. The Thrive Score is a combination of your Brain and Body scores. The Thrive app also offers information services like Thrive Assistant, Translate, Transcribe, and Self Check, which lets you check your hearing aid performance without an office visit.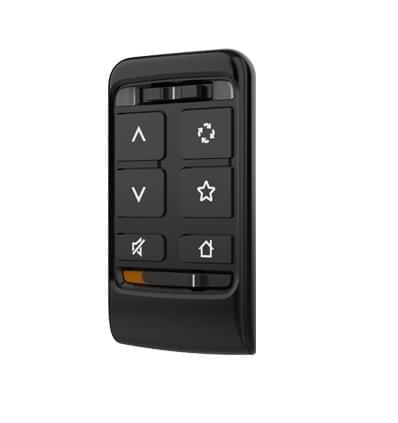 Starkey Hearing Technologies Remote: $179
You probably don't need this. Most people use the app to control their hearing aids, and if not the app, then the push button on the hearing aid itself. But if neither of those suit you, this remote is a simple way to control the volume and program.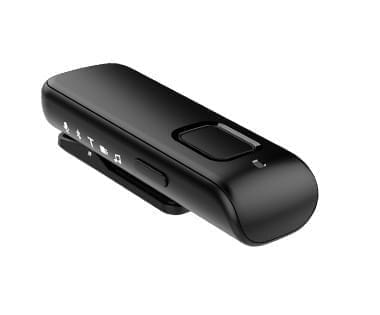 Starkey Hearing Technologies Remote Mic +: $299
If you have a hard time hearing in noise this accessory is a lifesaver. Attach this microphone to a companion's shirt and their voice will stream directly to your hearing aids. Their voice will come through much stronger than all the competing noise in the environment. In the event your smartphone is directly compatible with your hearing aids for streaming audio, this device also double as a Bluetooth streamer.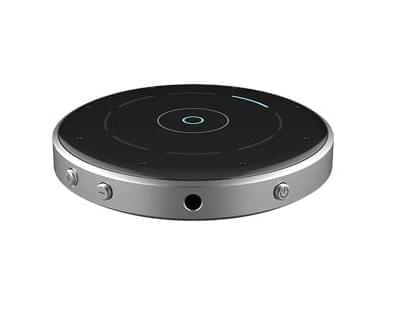 Table Microphone: $469
Set it in the middle of the table and enjoy group settings like family gatherings or noisy restaurants. It's eight built-in microphones detect the primary speaker's voice and stream it directly to the hearing aids.
Included With Your Purchase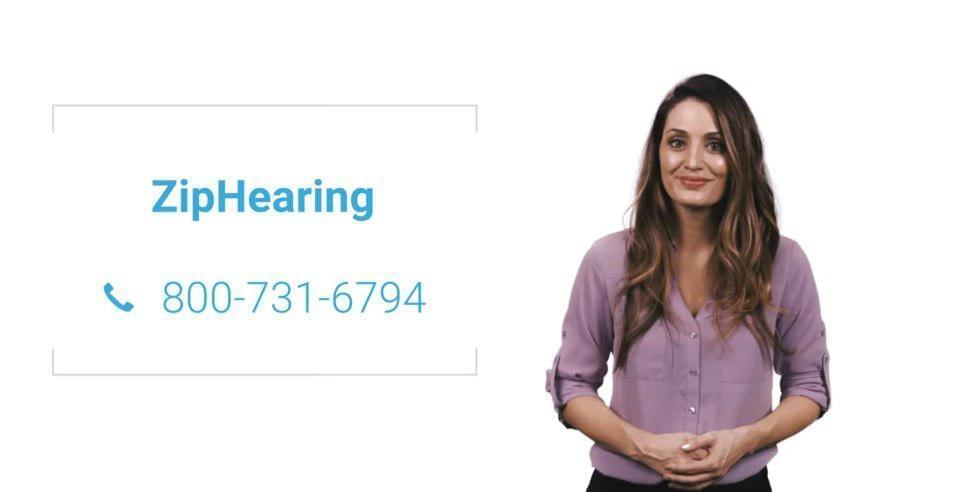 In-Person & Local Hearing Aid Fitting & Programming Service
Based on the results of your hearing test, your local ZipHearing provider will professionally fit and fine-tune your hearing aids to your unique needs.
45 Day 100% Risk-Free Evaluation Period
Once your hearing aids have been fitted, you'll have 45 days to evaluate them. All appointments with your local provider during your 45 day evaluation period are included at no additional cost. If you decide to return your hearing aids within the evaluation period, you'll be issued a 100% refund.
Follow-up Care
All follow up service appointments during your first year of ownership are included at no additional cost. After that time, your local ZipHearing provider may bill you privately for services at a rate not-to-exceed $50 per appointment.
3 Year Full Manufacturer Warranty
This hearing aid will come with a manufacturer's 3 year repair warranty and 3 year loss and damage warranty. If a hearing aid is lost or damaged beyond repair during the warranty period, your ZipHearing provider can file what is called a "Loss & Damage Claim" for you, and a new device will be issued, subject to a deductible payable to your hearing provider of $350/aid. As one of the few authorized Starkey retailers on the web, you can rest assured that no matter what happens to your hearing aids during this time period- you're covered with a full factory warranty.
Charger
A small docking/recharging station is included. Rechargeable li-ion batteries are supplied with the units (built in).
Wax Filters & Domes (if applicable), and Cleaning Supplies
Simple cleaning & maintenance supplies will be provided by the manufacturer and given to you at your hearing aid fitting appointment, along with rubber or silicone domes, and wax filters (if applicable), which your hearing provider will show you how to use, ensuring your hearing aids remain free of wax, oil, and other debris.
Thank you!
Your review will be made public within 24 hrs.
Thanks! Our hours are 7am-4PM PST M-F. We'll call you when we're in!