Hearing Health News – October '21
In this recurring blog series, we take a look at a few of the prior month's biggest stories in the world of hearing health care
Supply chain issues persist—and worsen
The hearing aid industry continues to be affected by the global semiconductor chip shortage and supply chain issues that have plagued the economy for most of this year.
This has left consumers waiting months on end for products, from hearing aids, to accessories. At this point, none of the major manufacturers have been left unscathed by this issue.
And with a record number of workers quitting their jobs, getting timely customer service from hearing aid manufacturers is proving more difficult as well.
All that adds up to this not being a great time to buy hearing aids- at least if you're in a hurry.
At this point nearly 1 in 5 hearing aid orders that we place for our customers is being affected by some kind of delay or product shortage- sometimes up to weeks (or months) on end.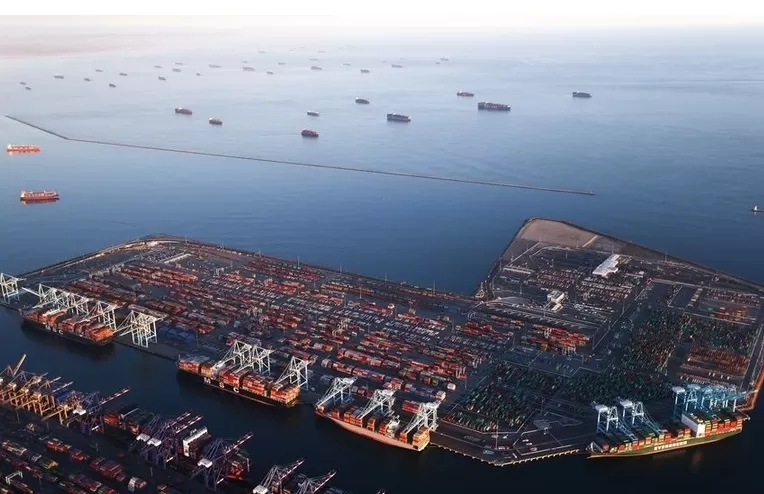 Despite some optimism we're hearing from hearing aid manufacturers about things improving, the consensus seems to be that things are going to get worse. From our vantage point, things seem to getting worse by the day, so we'd agree with that consensus.
Phonak releases a new TV streamer: TV Connector 1.1
Phonak's popular TV Connector 2, which is the TV streamer for the Audéo Paradise and Marvel hearing aids, was one of the first victims of the chip shortage.
Phonak has been unable to supply this accessory for months.
However, in October Phonak announced a new TV Connector, called "TV Connector 1.1," which doesn't rely on unavailable parts.
This new TV Connector is based on Phonak's first generation "TV Connector 1", and appears to be a stop gap until production can resume on the TV Connector 2.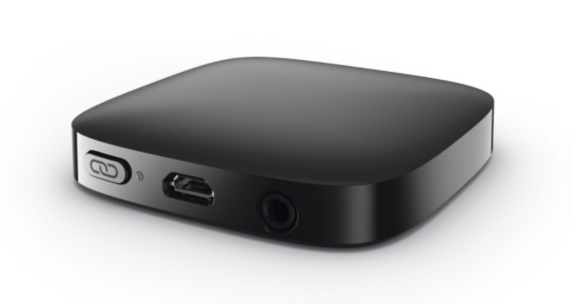 TV Connector 1.1 isn't as fully-featured as the TV Connector 2, and you can see an outline of those differences here, but for those who rely on this important accessory, this is a great solution.
TV Connector 1.1 isn't able to be ordered just yet, as Phonak's first goal is fulfilling their massive backlog of orders. But we anticipate being able to offer these to our customers in the coming weeks.
Widex Moment gets Android streaming upgrade
It was released back in March 2020 with the promise of eventual Android direct-connectivity, and on October 14, 2021 that promise was fulfilled.
Widex's best-selling Moment hearing aids can now directly stream audio from a handful of Android devices.
With the Widex Moment App, version 1.4, Widex Moment hearing aids now support Google's Android Audio Streaming for Hearing Aids (ASHA) standard, allowing Widex Moment hearing aids to function like traditional Bluetooth headsets and earbuds.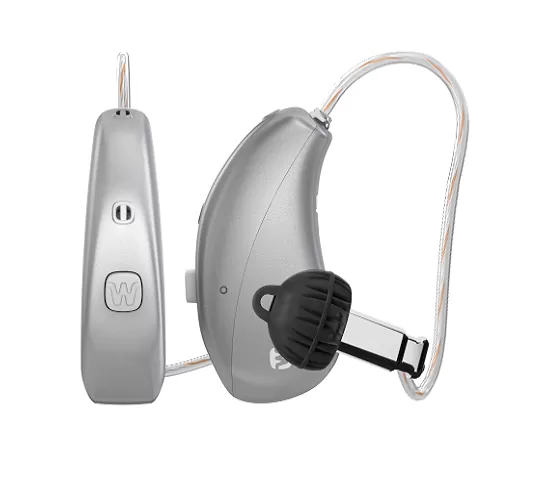 ASHA streaming is handled using Bluetooth Low Energy (BLE) technology to preserve both smartphone and hearing aid battery power—a critical feature for patients who rely on their hearing aids throughout the day but still want to be able to stream.
To enjoy ASHA compatibility, a patient's Android smartphone must be running Android 11 or later and Bluetooth 5.0. All new Widex Moment connected hearing aids will come with ASHA compatibility. Current Widex Moment hearing aid wearers can enjoy ASHA streaming through an upgrade to the Widex Moment App version 1.4, now available in the Google Play app store.
Hands-free phone calls coming to many Made for iPhone hearing aids
One of the biggest drawbacks to Bluetooth hearing aids, is that with most of them, the wearer still has to hold the phone to their mouth when making a call- so the person on the other end can hear them.
But there's finally a fix for this.
With the release of iOS 15 and iPad OS 15 earlier this year, Apple has added support for bidirectional hearing aids.
This 2-Way Audio protocol allows the hearing aid microphone to be used for voice pick-up during calls.
That means wearers of Made for iPhone hearing aids will soon be able to enjoy conversations—all without ever having to take their device out of their pocket.
So far, Starkey has announced that their new Evolv AI hearing aids will have this hands-free functionality, and ReSound announced their ONE hearing aids will as well.
We expect hearing aid manufacturers to roll out this update towards the end of the year. If you have existing hearing aids bought prior to that time, your hearing care provider can do a firmware update to your hearing aids in a quick office appointment, which will enable this hands-free functionality.
Speculation mounts regarding Medicare hearing aid coverage
Democrats have been signaling for some time their desire to expand Medicare to cover dental, vision, and hearing, in the Build Back Better Act.
In the latest, pared-down 1.75 trillion dollar version of the act, dental and vision coverage was stripped, with some hearing coverage remaining.
Little is known as far as details, and the latest proposal hasn't been released in a format that would allow it to be quickly skimmed, but there are some things we know from reading a version of the bill from September 2021.
First, to say broadly that hearing aids are a "covered benefit" in this proposal is misleading.
It appears the proposal is to cover the cost of hearing aids, every 5 years, for individuals with a diagnosed severe-to-profound hearing loss. This is a very small portion of the overall hearing loss population, less than 5%.
We also don't know what coverage amounts will look like, which may restrict an individual's ability to choose the hearing aid they'd like.
Finally, this coverage wouldn't take effect until after October 1, 2023.
We think this coverage is a "win" for those who need hearing aids the most.
However expectations of "hearing aids being covered" should be tempered, as the bill hasn't passed, and if it does, it's going to be at least 2 years before hearing aids are a covered benefit- and they'll only be a covered benefit for a small percentage of Medicare recipients.
FDA proposes regulatory guidance for over-the-counter hearing aids
The Over-the-Counter Hearing Aid Act of 2017 was a law passed with the intent of improving access to and reducing the cost of hearing aid technology for millions of Americans.
Regulations for this new class of "over-the-counter" hearing aids were expected to be released by the end of 2020.
However, due to the COVID-19 crisis, this deadline wasn't met.
In July of '21, President Biden issued an executive order, in which he directed the
U.S. Department of Health and Human Services "to consider issuing proposed rules within 120 days for allowing hearing aids to be sold over the counter."
On October 10, 2021 the proposed rule was published.
The rule addresses topics such as age groups and types of hearing losses these products are appropriate for, technical specifications, and labeling requirements.
The proposed rule is now open for comments by stakeholders, until January 18, 2022.
It will still be some time before this act and all the regulations are official and implemented, but the proposal of this rule was a key bottleneck throughout this process.
Be sure to subscribe (below) for the latest updates on this!