Hearing Health News – February '22
In this recurring blog series, we take a look at a few of the prior month's biggest stories in the world of hearing health care.
Oticon and Signia announce new hands-free phone call streaming with iOS devices
In recent months we've seen Starkey and ReSound announce support for hands-free phone calls with their hearing aids, and this month, Oticon and Signia announced their latest models will have this capability as well.
This new functionality comes as a result of Apple's release of iOS 15, which *allows hearing aid microphones to be used for voice pick-up during calls.
Signia's current or new AX hearing aids will have this feature sometime around Spring of 2022, and as of Feb 24th, the Oticon More and the newly released Oticon Zircon are ready for hands-free phone calls.
If you have one of the above hearing aids and would like this functionality, you'll need to contact your local hearing provider to make an appointment to get a firmware update to your hearing aids.
*Requires iPhone 11 or later, running iOS 15.2 or later.
ReSound adds three new BTE hearing aids to the ONE family
On February 25th ReSound released three new behind-the-ear BTE hearing aids that will be part of the ONE family of hearing aids.
The three models (below) are all rechargeable and will directly connect to iOS devices and select Android devices for Bluetooth streaming.
You can see a list of compatible iOS and Android devices here.

Standard BTE 77: With a maximum gain of 60 dB, the BTE 77 is compatible with standard BTE earmold tubing and a custom earmold, but can also be worn open fit with a small slim tube and silicone dome which fits in the ear.
Power & High Power BTE 88: Both of these models are for wearers with severe to profound hearing loss, and offer a maximum of 67 and 73 dB of gain respectively. The Power model features a plastic ear hook, while the High Power model features a metal earhook which allows for the higher maximum gain available in this model.
If you have a profound hearing loss you're probably still better off purchasing the stronger ReSound Enzo Q hearing aid, which remains ReSound's strongest hearing aid available with a maximum gain of 83 dB.
We don't anticipate this new form factor being anywhere near as popular as the ReSound ONE RIE model, but the addition of a BTE to this family is welcome.
Phonak releases Virto Paradise in-the-ear hearing aids
On February 22, Phonak announced the release of their new Virto Paradise line of custom in-the-ear hearing aids.
Up to this point, Paradise hearing aids were only available in the RIC and BTE models, and customers wanting in-the-ear models had to purchase the previous generation Virto Marvel hearing aids.
This now makes Paradise a complete family of products with something to offer for (almost) everyone—we're still waiting for Paradise CROS!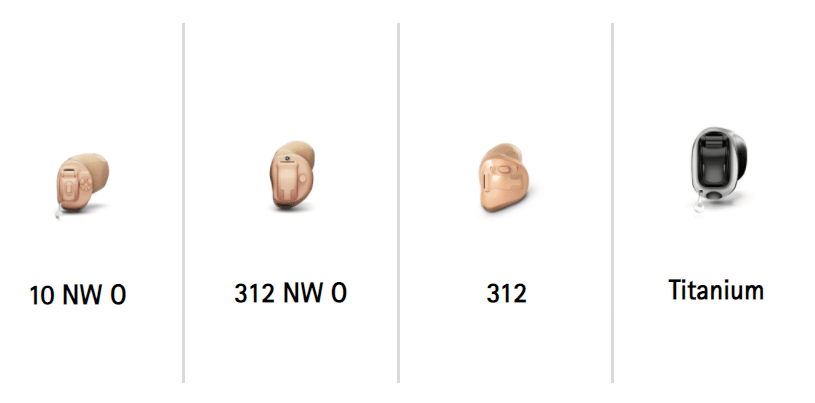 Here's the scoop on Virto Paradise—
Aesthetically, they look identical to the previous generation of custom products, Virto Marvel.
The biggest improvement with Virto Paradise is that they're powered by Phonak's latest operating system, AutoSense OS 4.0.
Virto Paradise is available in 5 different in-the-ear models:
Virto P 10 NW: Non-wireless, completely-in-canal style with a size 10 battery.
Virto P 312 NW: Non-wireless, in-the-canal style with a size 312 battery.
Virto P 312: Wireless, in-the-canal style with a size 312 battery. If Virto P follows the same ordering trends as Virto Marvel, this Virto P 312 model will be the most popular model in the lineup, as it's the only one that offers all the Bluetooth capabilities Phonak hearing aids are known for.
Virto P Titanium IIC or CIC: Non-wireless, invisible-in-canal or completely-in-canal models with a titanium shell and optional push button. We expect this to be the second-best selling model inside the Virto P family.
Oticon expands the More family and releases Oticon Zircon
It was a good month for folks who prefer the BTE style of hearing aid.
As mentioned above, ReSound ONE got three new BTES, and on February 24th Oticon announced that their best-selling More hearing aids would get two new BTE models.
The two new models are called miniBTE T and miniBTE R. The T model uses a size 13 battery and the R model uses reliable lithium-ion rechargeable batteries.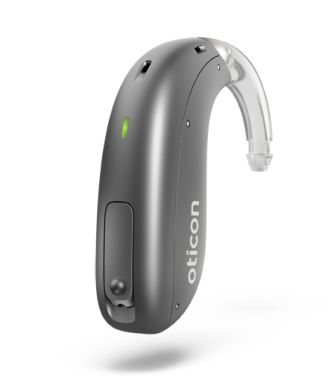 Both models feature 2.4GHz Bluetooth® low energy technology, allowing for a wide range of device connectivity options.
We don't anticipate this new form factor being anywhere near as popular as the Oticon More RIC model, but the addition of a BTE to this family is welcome.
Oticon also announced the release of a new model powered by the Polaris platform (same platform that powers Oticon More, called Zircon.
Zircon is Oticon's newest hearing aid in the "essential" category, which is hearing aid speak for "more affordable."
Zircon hearing aids are available in the same styles as Oticon More, they look identical, and offer a range of Bluetooth connectivity options— just like Oticon More.
Zircon essentially offers a watered-down version of Oticon More, at a lower price point, and now replaces Oticon Ruby as the go-to "essential" product from Oticon.