Hearing Health News – June '22
In this recurring blog series, we take a look at a few of the prior month's biggest stories in the world of hearing health care
New ReSound Custom Made hearing aids announced
Making in-the-ear hearing aids that don't look like hearing aids is all the rage lately.
This month, ReSound threw their hat in the ring with probably the best looking model of them all, ReSound ONE Custom.
This new model, simply called 'Custom', rounds out the ReSound ONE family of hearing aids, introduced in August of 2020.
As the name implies, they're custom made hearing aids built to fit each wearer's ears uniquely.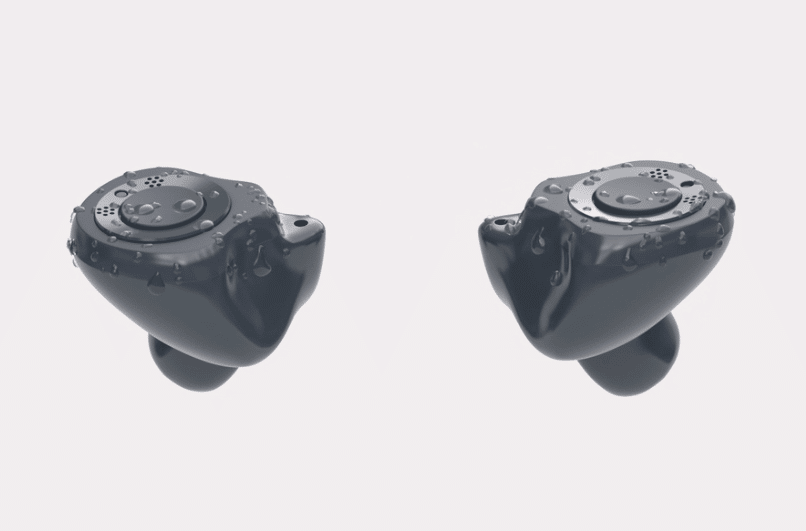 There's a few things that make Custom unique—
First, the design. ReSound has reimagined the push button and made it more accessible, covering a much larger portion of the faceplate.
A more accessible push button is a good thing, since that button can be used to control various settings of the hearing aids, including answering phone calls with select phones. Check device compatibility here.
Next, in an industry first, not only are the hearing aids custom made, but the charger is as well. The charger's inser ports are designed based off the same ear impressions as the aids, ensuring good contact between the aids and the charger, and an easy insertion process.
Finally and most importantly, ReSound says that Custom provides much better speech understanding in noise as compared to the prior LiNX Quattro custom hearing aids.
ReSound Custom will be available in the anthracite color, shown above, as well as 5 other shades ranging from a light beige to dark brown.
ReSound says Custom will be available on a limited basis this summer and rolled out at a larger scale nationwide.
We'll write about it here when this model is available to ZipHearing customers.
Oticon TV Adapters are back in stock
After being unvailable to order for a very long time, Oticon's most popular streaming accessory, TV Adapter 3.0 is finally back in stock.
This isn't particularly newsworthy, but since many of our customers subsribe to this blog and have been patiently waiting for updates, we better mention it here.
The TV Adapter plugs into the back of your TV or soundbar and then streams the audio directly to your hearing aids.
This allows you to hear the TV signal much more clearly, and if you want, turn up the volume for yourself only, while anyone else in the room can enjoy the TV at their perferred volume.
Shipped to your home, the TV Adapter is $269.
We've updated our website!
It was long overdue, and there will be bugs, but we're so excited to share what we've been working on.
Take a peak at the new ZipHearing.com
Here are some of the highlights of our new site—
Proprietary hearing aid rating algorithm
Taking into account data like return rates and user reviews, we now have a rating algorithm that scores every hearing aid we sell.
This makes it much easier to figure out what the best hearing aids are at any given time.
Here's a video explainer—
Each hearing aid that we sell is now assigned a score, which then determines its place on our list of best hearing aids.
The usual disclaimer applies here— you should always discuss your particular needs with a local hearing care provider before selecting a hearing aid.
But we hope our list of best hearing aids makes it a bit easier to narrow down your choices.
Updated model pages including 3d models
Our model pages are now jam-packed with helpful information, such as:
> Video, and written product reviews with photos from our customers
> 3D models of hearing aids both off the ear, and on the ear, in all colors
> Helpful statistics on things like sales, return rates, models, technology levels, color preferences, and more.
You can visit a model page by choosing one from the hearing aids page.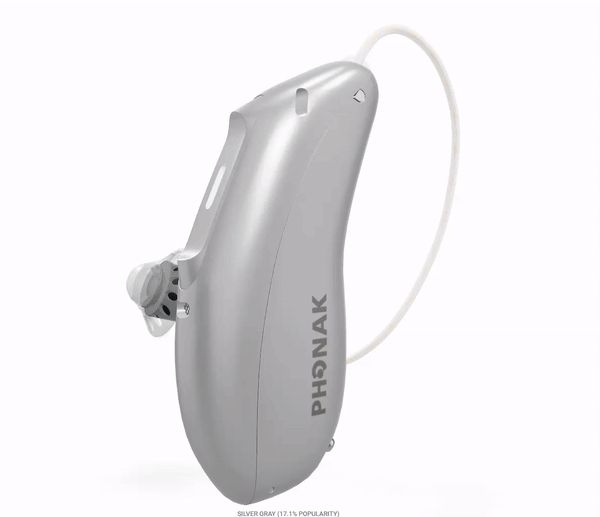 We plan on rolling out new features and functionality routinely, and if you have suggestions, we're all ears :)
Please leave your suggestions below!